This is the second post in the Honky Tonk Roundup series. The first post can be viewed here!
It's probably pretty obvious that we love the Honky Tonk. At $975, the stock model is a great value. But if you're like us, you might like to customize things a bit to make it uniquely yours. That's where the frameset comes in handy.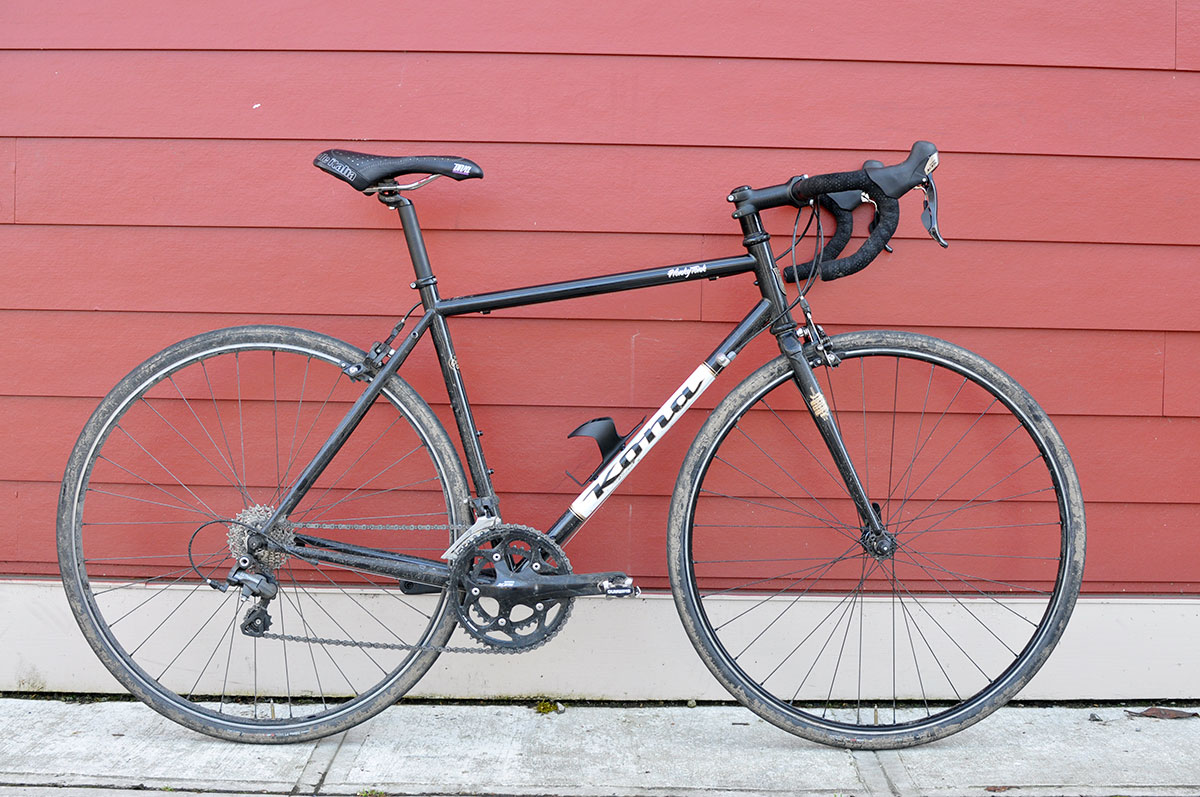 Recently, Brandon (one of our mechanics) built up a Honky Tonk for his girlfriend Laura. Because he spends all day playing and working on bikes, he decided that building up the frame with a select group of parts would be a fun way to spend his off time.
The stock Honky Tonk is built with a mixture of Shimano Sora and Tiagra, which is quite sufficient for commuting and road rambling. But Laura wanted to step up to the next level, and decided to outfit the frame with Shimano 105 all the way around. 105 has been referred to as the "working man's Ultegra" and shifts smoothly and cleanly. The gunmetal color of the group also compliments the frameset nicely.
He laced the 105 hubs to a pair of H Plus Son TB14 rims for a solid and classy looking wheelset.
Overall, this build came out looking pretty stealthy. The Honky Tonk is a great match for her riding style as well.
To round out the package, a pair of PDW Bird Cages were added. After all, this is Portland right?
Check out the photos below for more detail.