One of the great things about this shop is the people that work here. We've grown quite a bit in the last few years, moving from the old shop and gaining 10 more employees, but the one thing we've kept the same is our quality workforce. Each of us brings something unique to the table, but Jake is on a completely different level.
Aside from wrenching at the shop, he runs a studio in SE Portland where he creates furniture and custom bicycles. Recently he built a raffle prize for the Sprockette's and it was AWESOME. This custom made cargo bike is so much fun to ride it almost didn't leave the shop.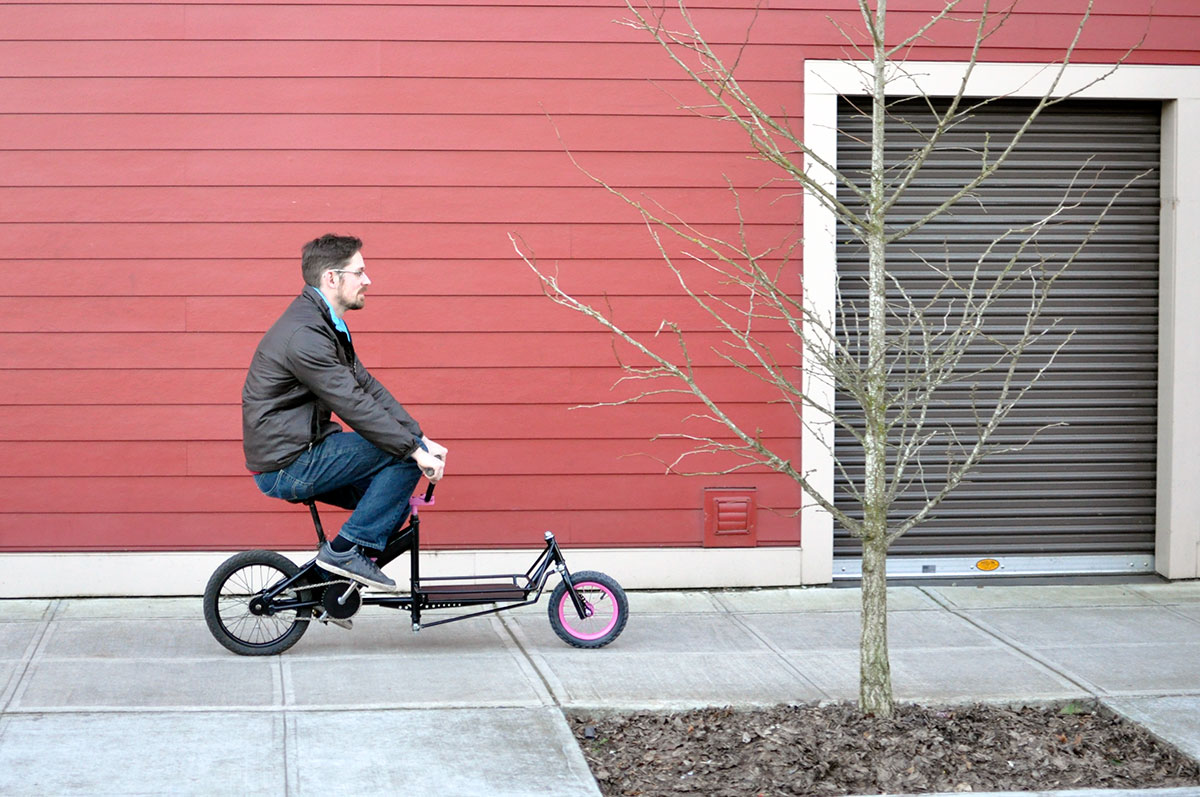 If you have a hankering for a custom freak bike or want to see more of what Jake does, check out his website and follow his adventures on Instagram.