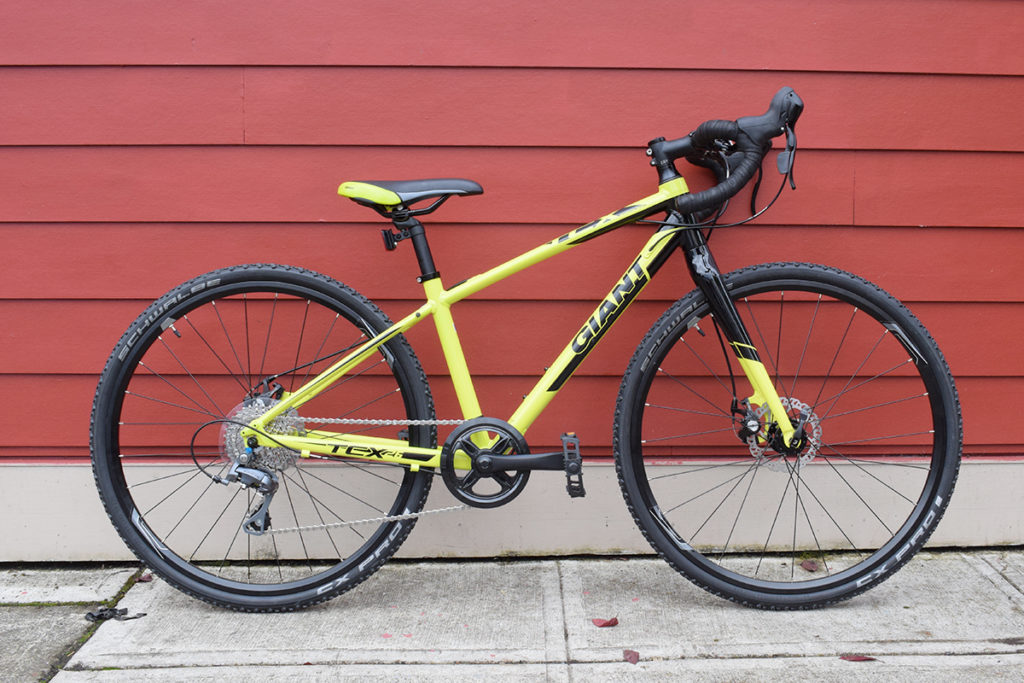 Cyclocross season is in full swing and we get a lot of questions regarding CX bikes for kids who are too big for their current 24″ wheel bike but not quite big enough to fit on a small 700c "adult" cross bike. Our answer used to be that they should try a 26″ mountain bike but often these bike end up being too heavy for their riders to lift over the barriers at race pace and did not provide an optimal position for racing.
Giant now offers the perfect bike for these mid-sized racers the
TCX Espoir
. This bike has many of the features that we love in a cross bike: disc brakes, 1x drive train and an extra set of brake levers on the top of the bars. We will have a limited supply of these bikes throughout the cross season so give us a call for availability and bring your young racer down for a try.