Our shop has a loving and longstanding relationship with the fine folks over at Stumptown Coffee Roasters. Not only have we both been fixtures in our own parts of Portland for years, but we've sort of grown up together, or rather grown along with Portland.
So when Stumptown's own bike-guru, Steve Kirbach, approached us about helping them get a small fleet of bicycles set up for Stumptown Headquarters we were more than thrilled to help. Their vision was to have four bikes set up for urban use that any Stumptown Employee could borrow to zip around the city. Anything that encourages more cycling is ok by us!
We started with two solid urban bikes: the Kona Coco, and the Kona Dew Plus. Both feature upright riding positions, disc brakes, and can easily be adapted to have fenders, racks, and baskets. Everything you need to see Portland in style.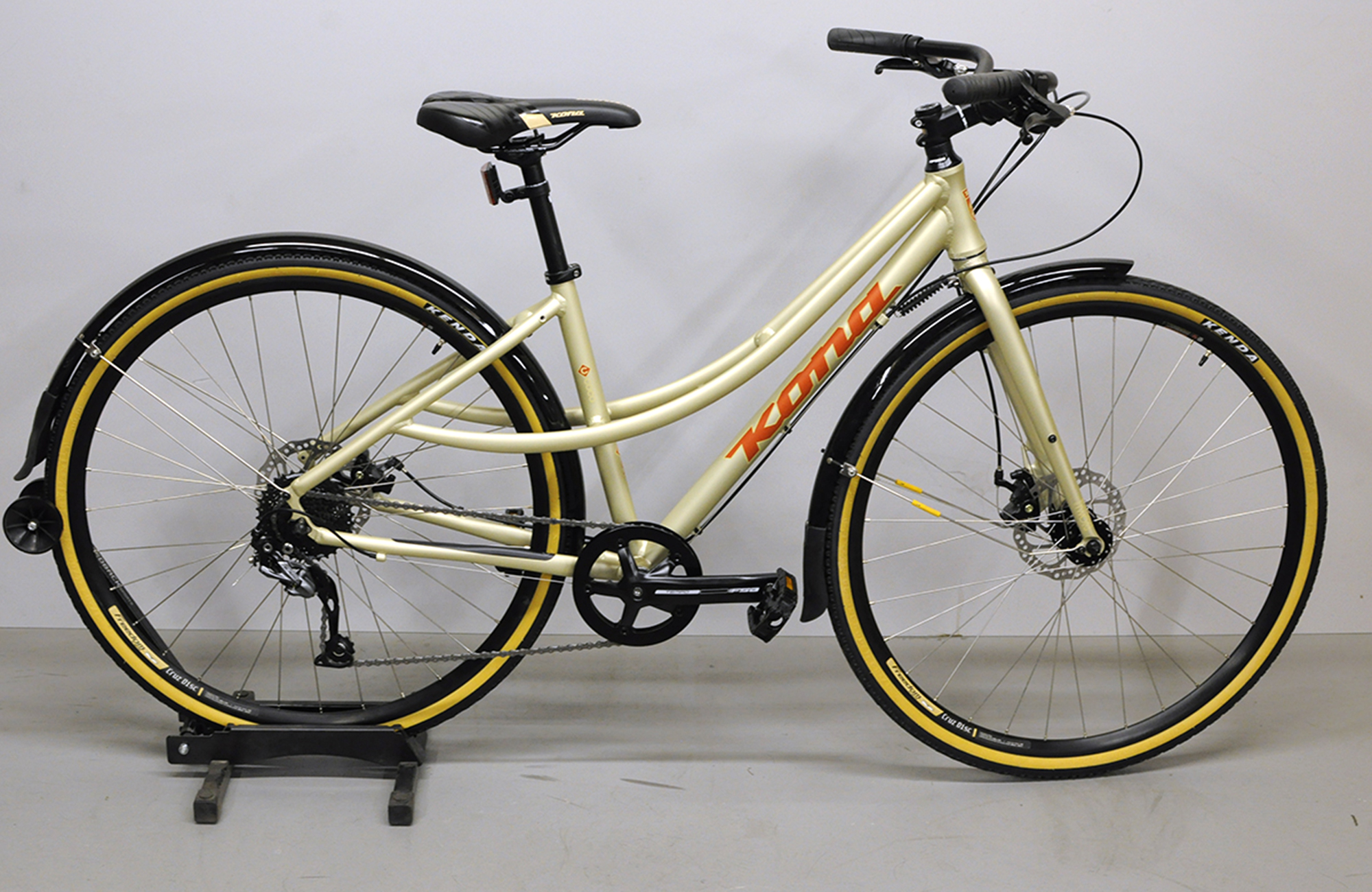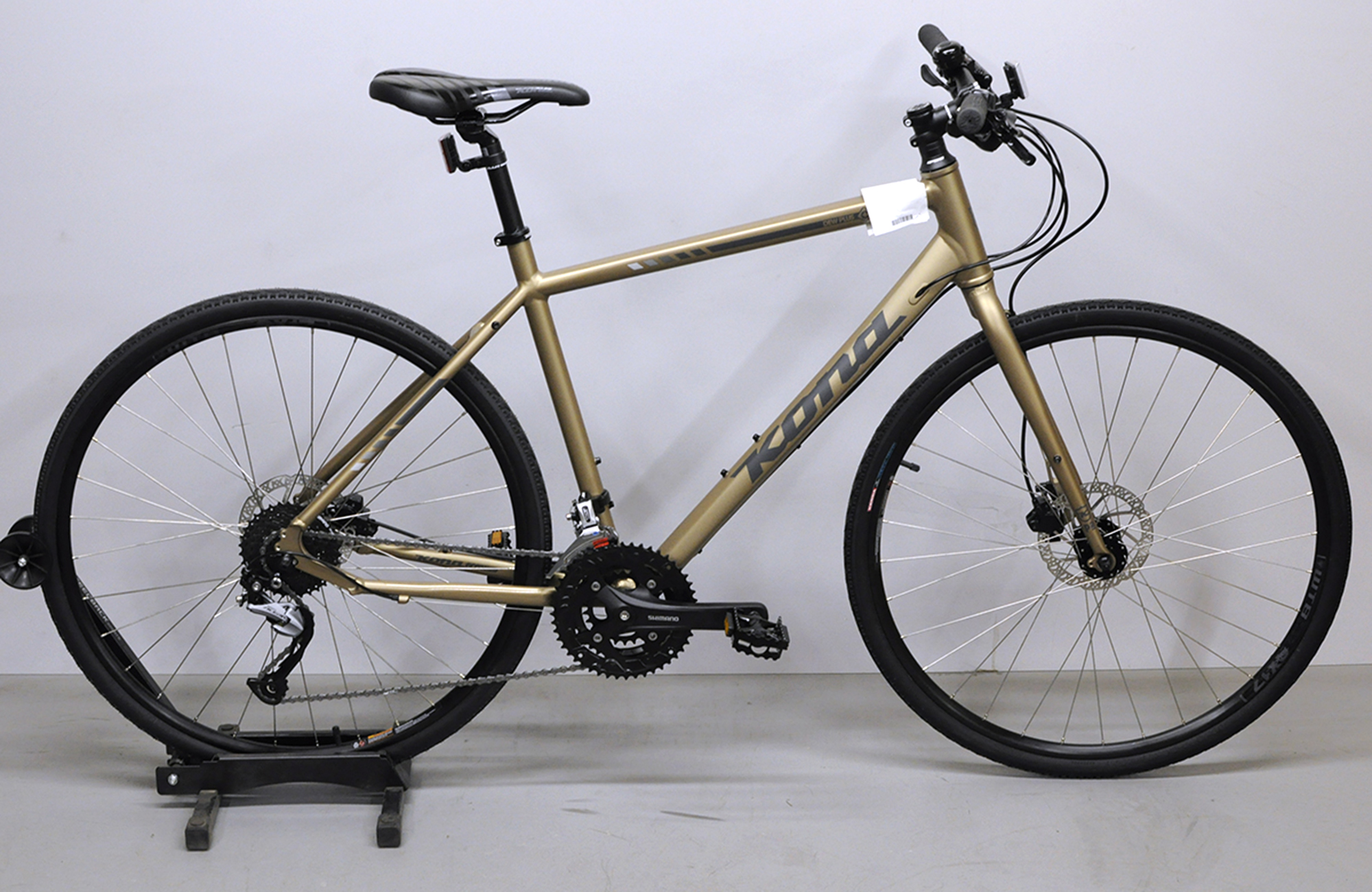 The next step was to make these bikes distinctly "Stumptown" so we partnered our in-house creative guy Jake Ryder with Stumptown's marketing department to generate some unique design features that would really set these bikes apart.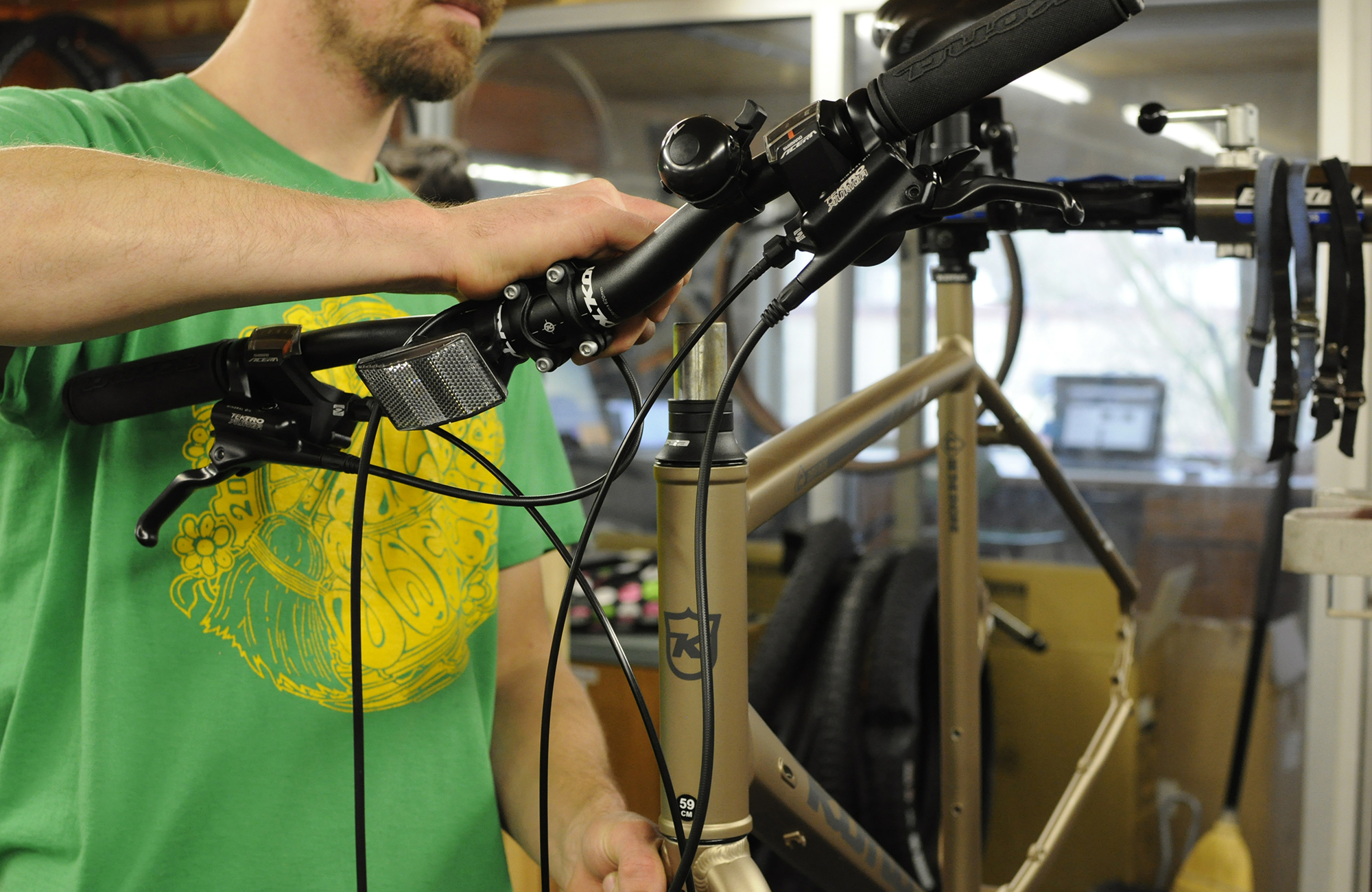 They settled on a custom powdercoating color, and got to designing a new decal kit for the bikes. While Jake fully disassembled the bikes, Steve reached out to some of Stumptown's other partners for the perfect bike accessories.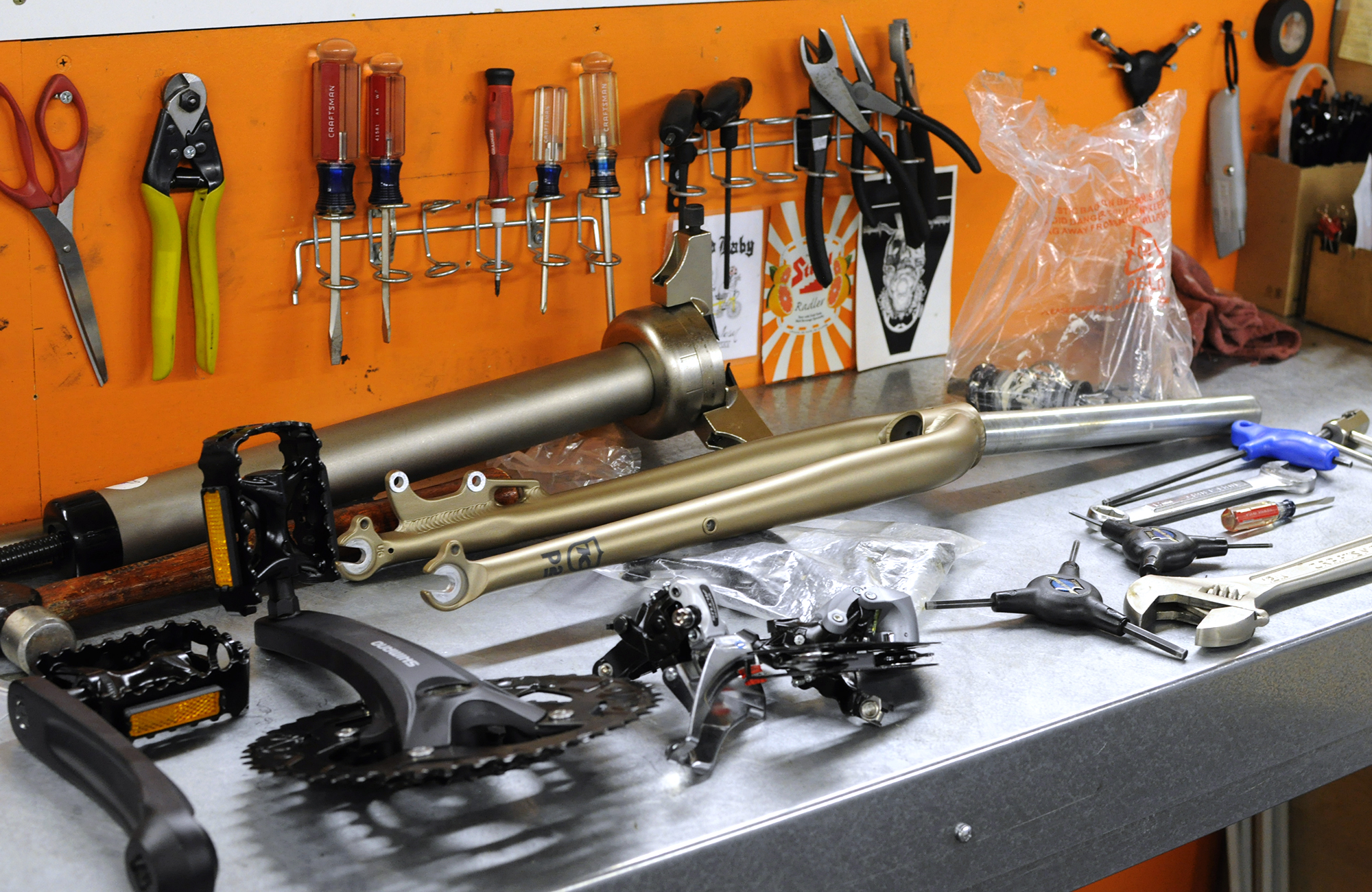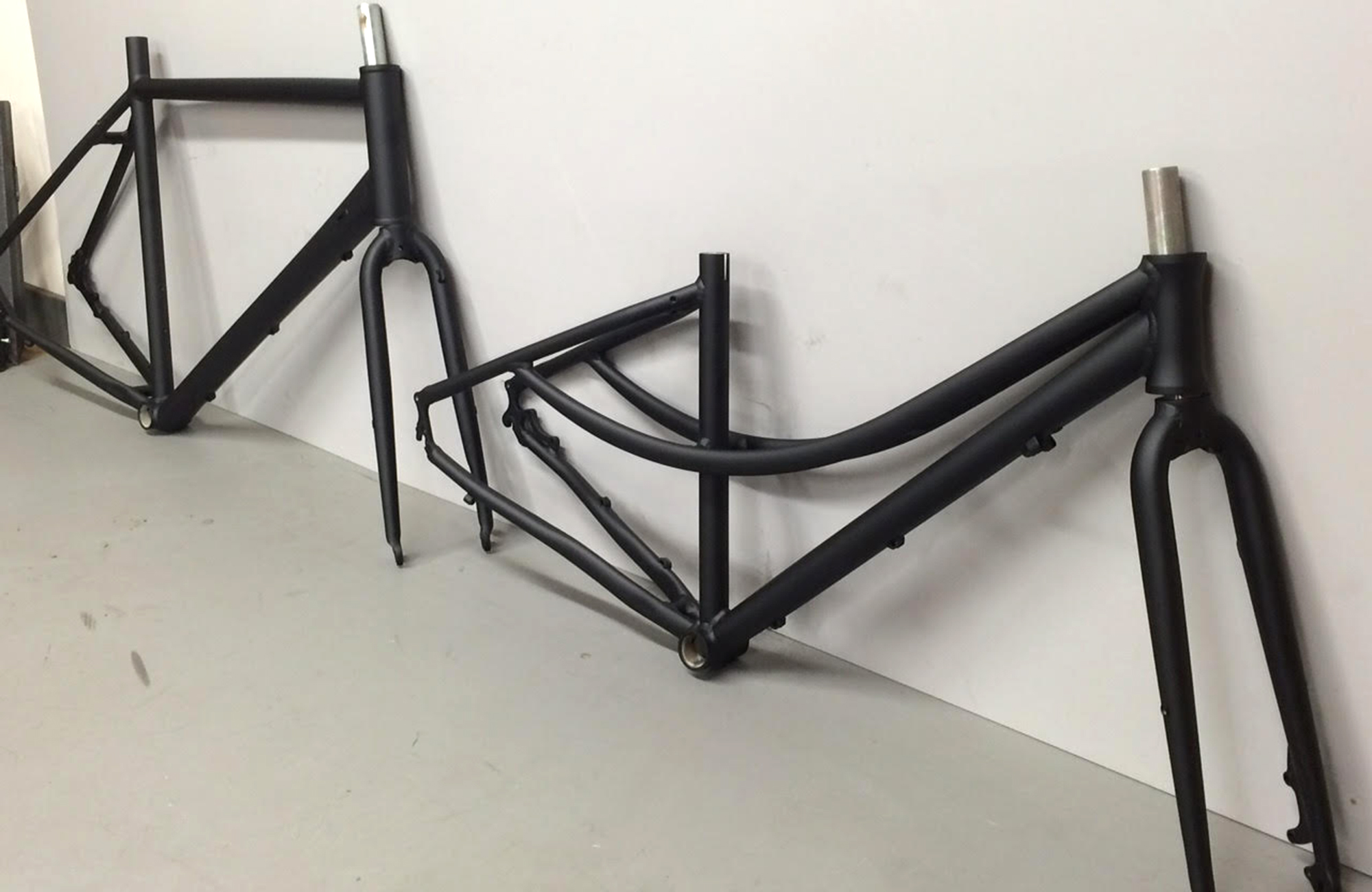 Portland Design Works (or PDW) came through with lighting, front baskets, and rear racks for all of the bikes. They also supplied fenders for the two Kona Dew Plus' (the Coco comes standard with fenders). Nutcase Helmets provided the safety gear, and Chrome supplied backpacks. Really there was no reason not to get out on one of these bikes!
Stumptown sent over some very cool decal designs for the bikes and Jake prepped them for die-cutting and applied them to the frames giving them clean and sophisticated Stumptown branding. Once he prepped all of the frames after they returned from powdercoat Jake built up all of the bikes and decked them out in their full accessories.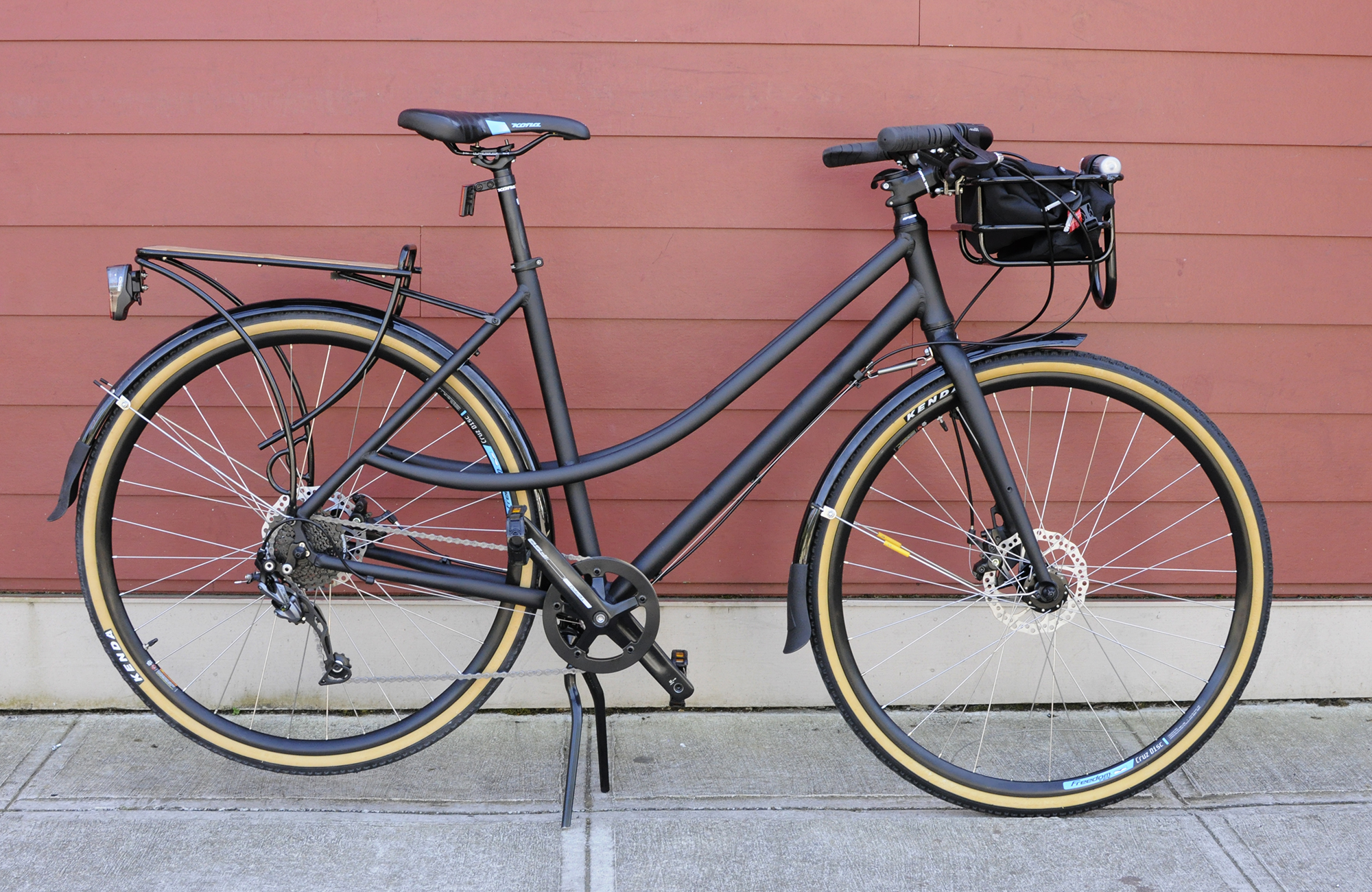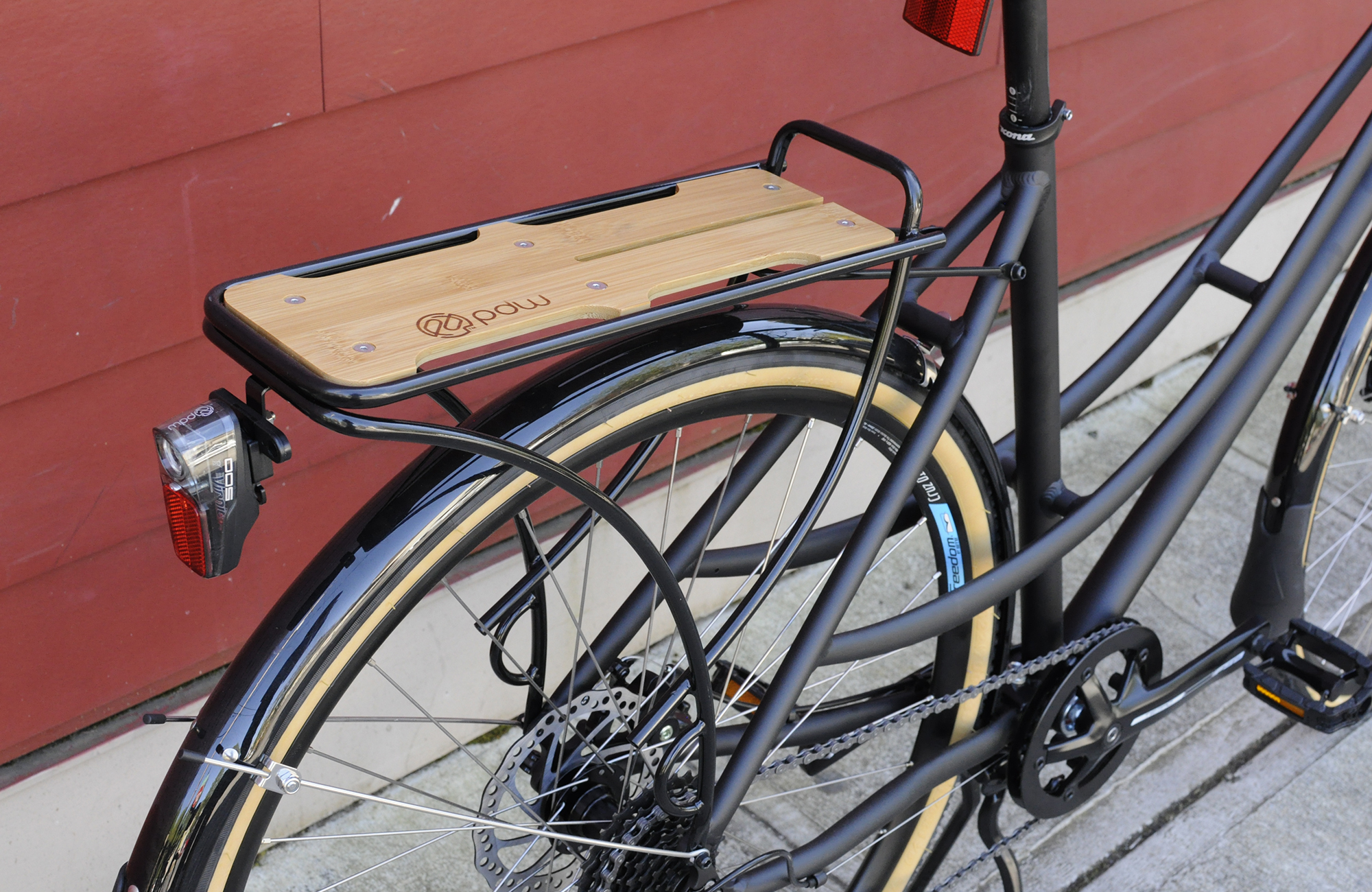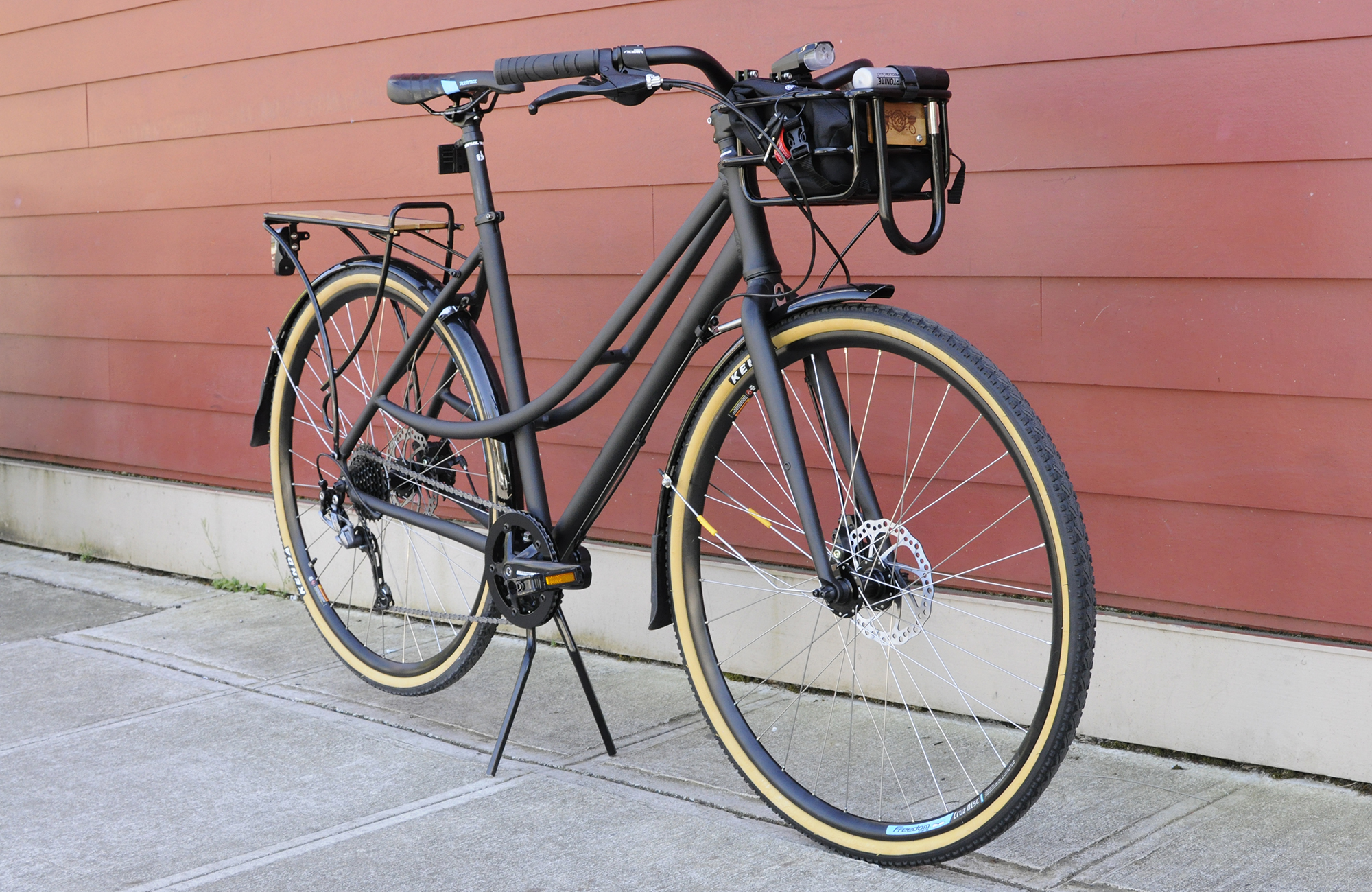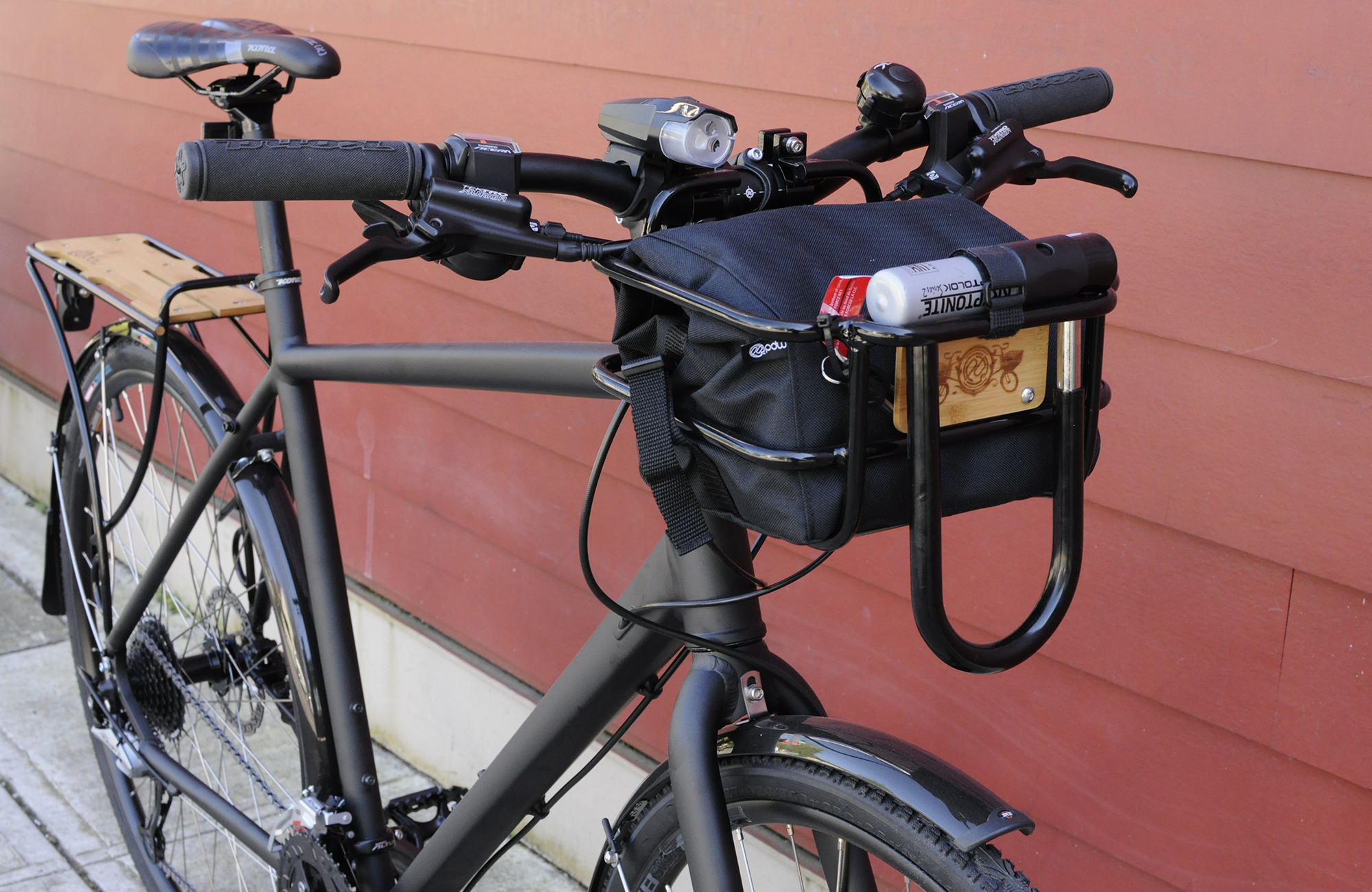 In the end we were able to set Stumptown up with a very striking fleet. We're thankful for good partnerships like this one that help grow cycling in Portland, even if it's just one ride at a time.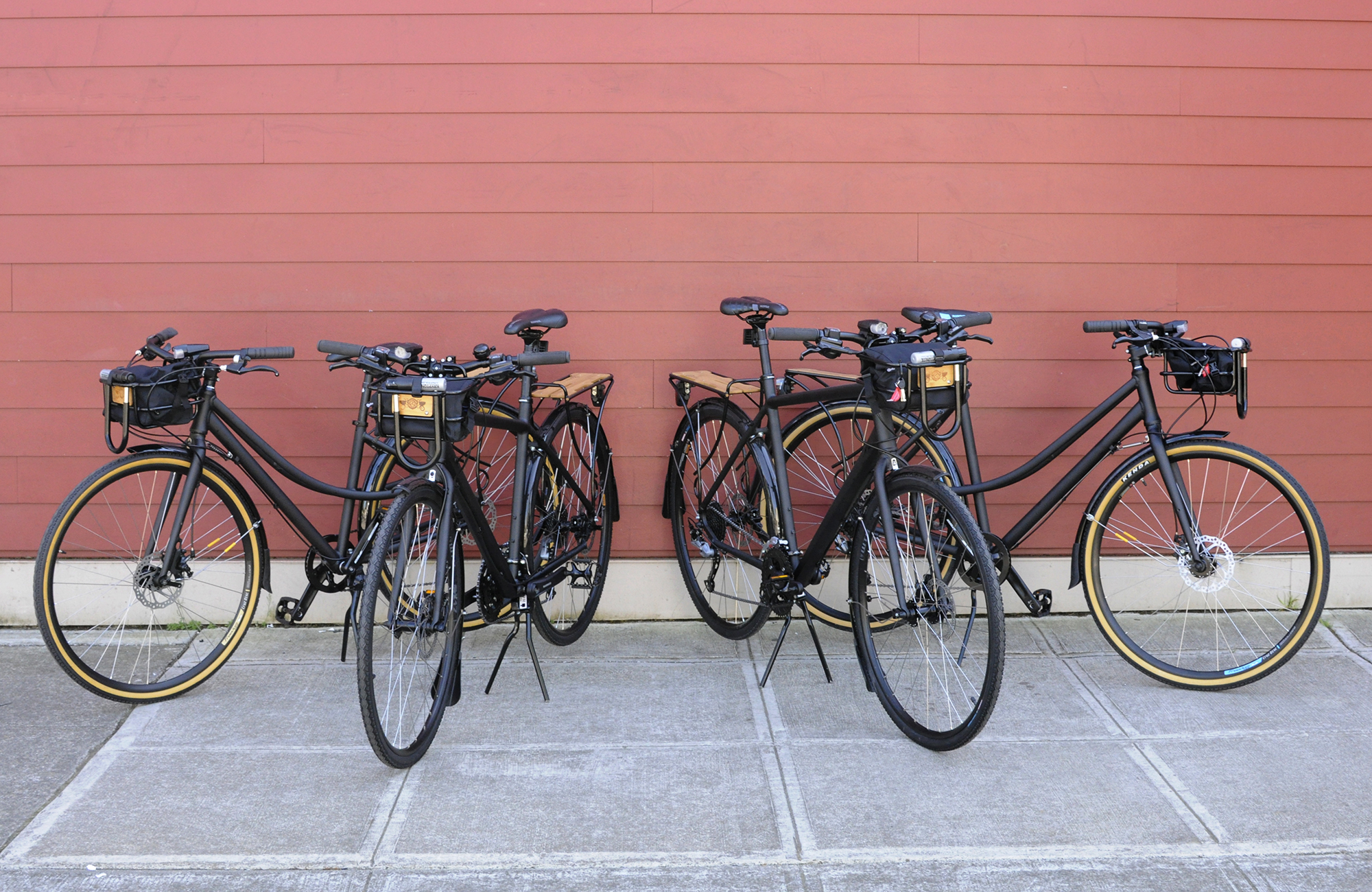 Jonathan Maus at BikePortland.org did a great writeup on the bikes too and has some great photos of the custom Stumptown decals, and the bikes installed at Stumptown HQ.
The last piece of the puzzle was a creative wall-mounted rack solution. Jake helped source a solid way to keep the bikes organized and presentable in the HQ bike room. Cubbies have since been installed above the bikes to help keep spare tubes, helmets, and water bottles organized.
We're so pleased to have helped Stumptown Coffee Roasters with this project and look forward to seeing these bikes around town. If you're curious about the fine flavors of Stumptown Coffee we definitely encourage you to stop into any of their cafes around town for a cup. Just be sure to ride your bike there. Or the next time your in our shop we'd be happy to brew you up a cup, just ask!