Last Labor Day weekend saw the 4th annual Dirty Sellwood go down with great success! That's right, it was just like last year, but with 100% LESS SUCK! Our good friends Dirty Fingers out in Hood River deserve so much props for finding an awesome route, tracking down an even more amazing couple to host us for two nights, and we're pretty sure they altered the weather patterns to make EVEN THAT amazing.
For those who don't know about the Dirty Sellwood here's a little history: It all started 4 years ago when the owners of both our shop, and Mitchell out at Dirty Fingers decided getting together on an epic "mixed-terrain" ride between the two shops would be a good idea. So the first year everyone rallied here in Sellwood and we made the ride out to Hood River via Zig-Zag and Lolo Pass. Year two we did the trip in reverse. The third year having exhausted travelling between the shops (hey, we went both ways) Mitchell found a route that would start and end in Hood River and circumnavigate Mt. Hood. For reasons that are very familiar to anyone who lives in Oregon or been on the side of a volcano things changed quickly, and for the worse…
Most did not complete the ride.
Suffice it to say we were out to redeem ourselves this year, but we weren't about to make it easy. No way. The Dirty Sellwood is it ain't easy. It's not supposed to be. Misery loves company, and triumph over adversity unites us!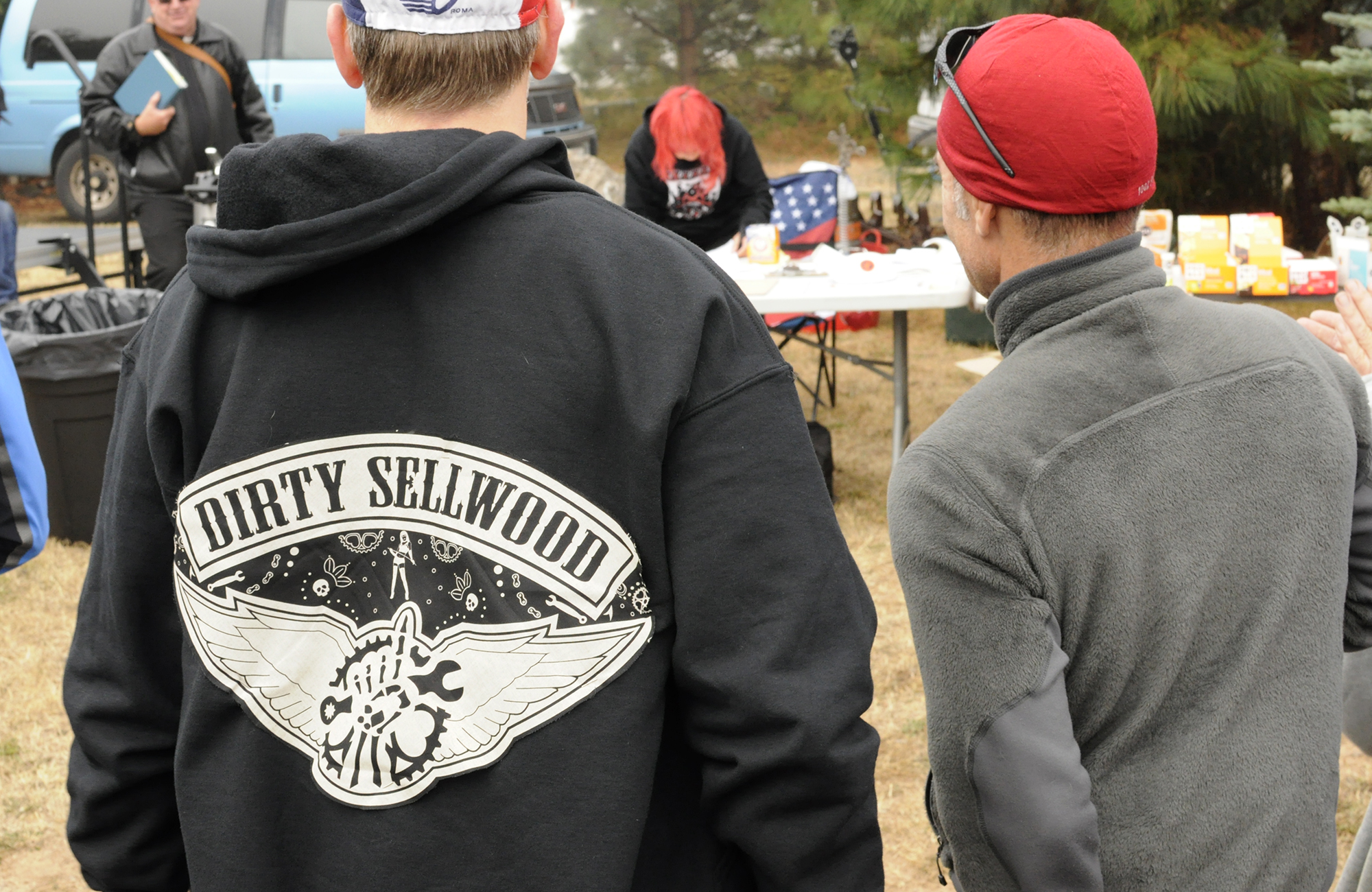 Our morning started on top of Hospital Hill just outside of White Salmon, WA. It's a catch-all for inclimate weather coming up the gorge. The temperatures at registration were brisk, and the hot coffee gone in minutes. The crowd was amassed by a proud star-spangled Canadian blasting a trumpet revelry, and a leather-clad Minister on a motorcycle gave the ride it's blessing.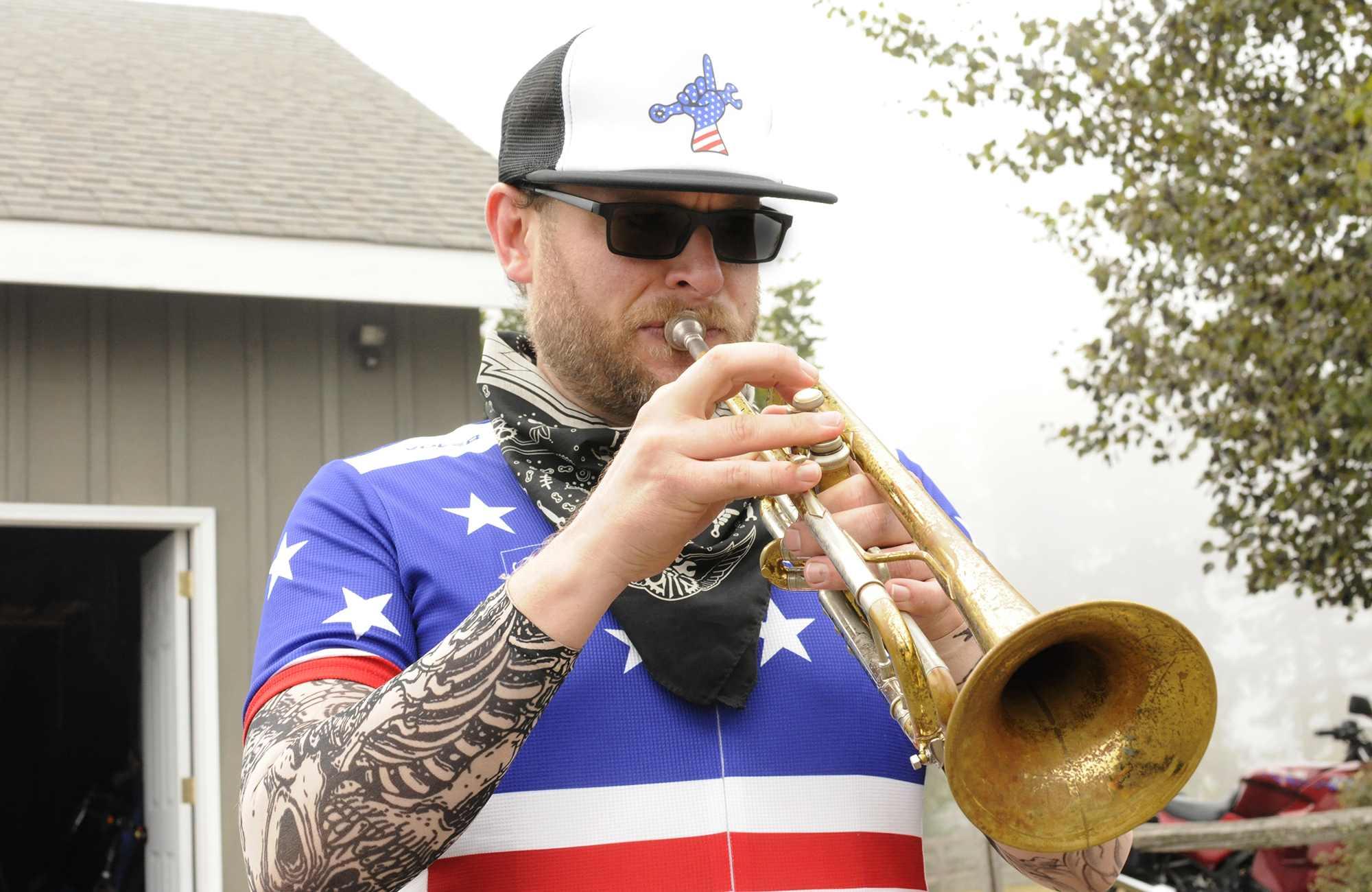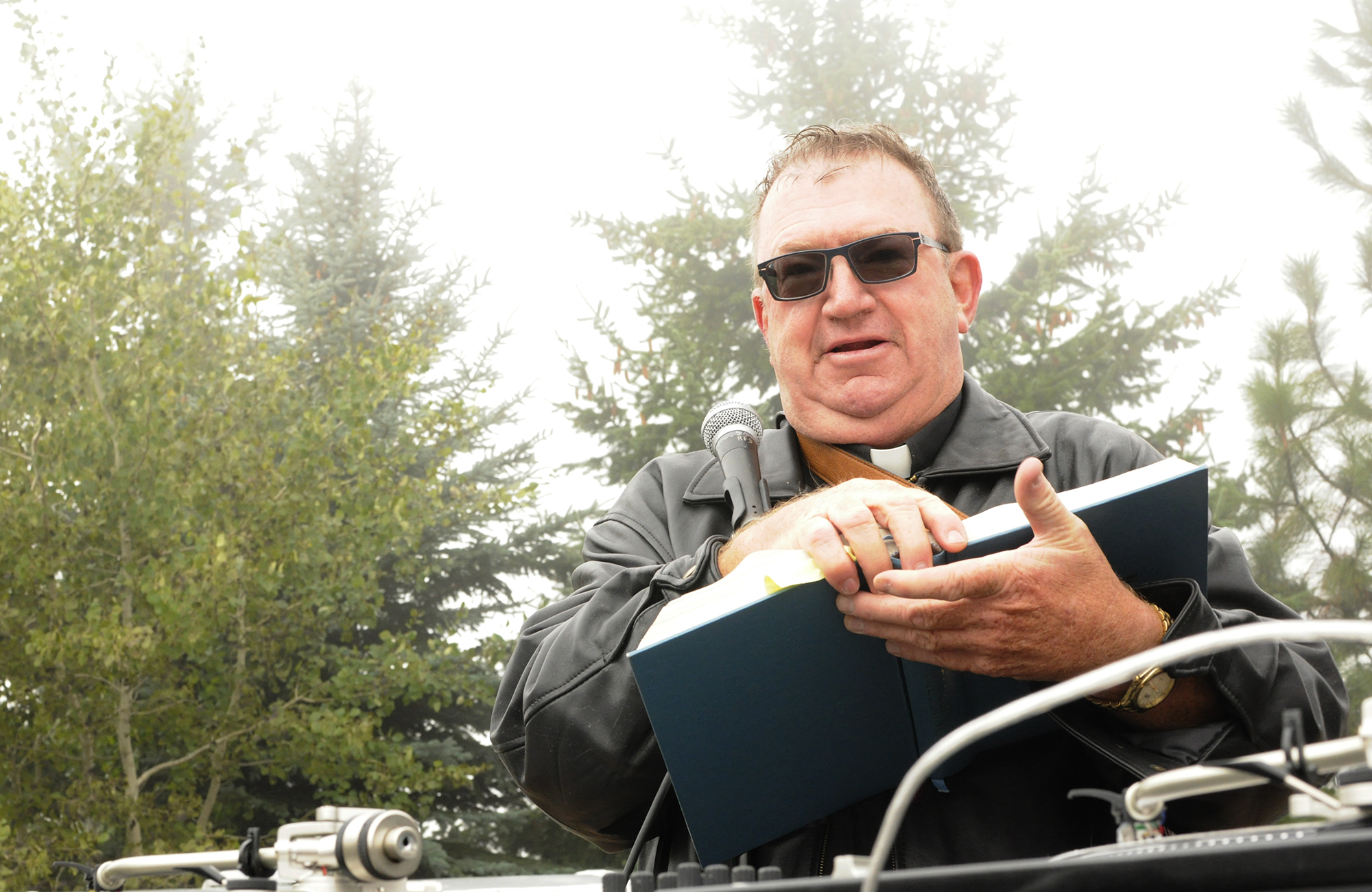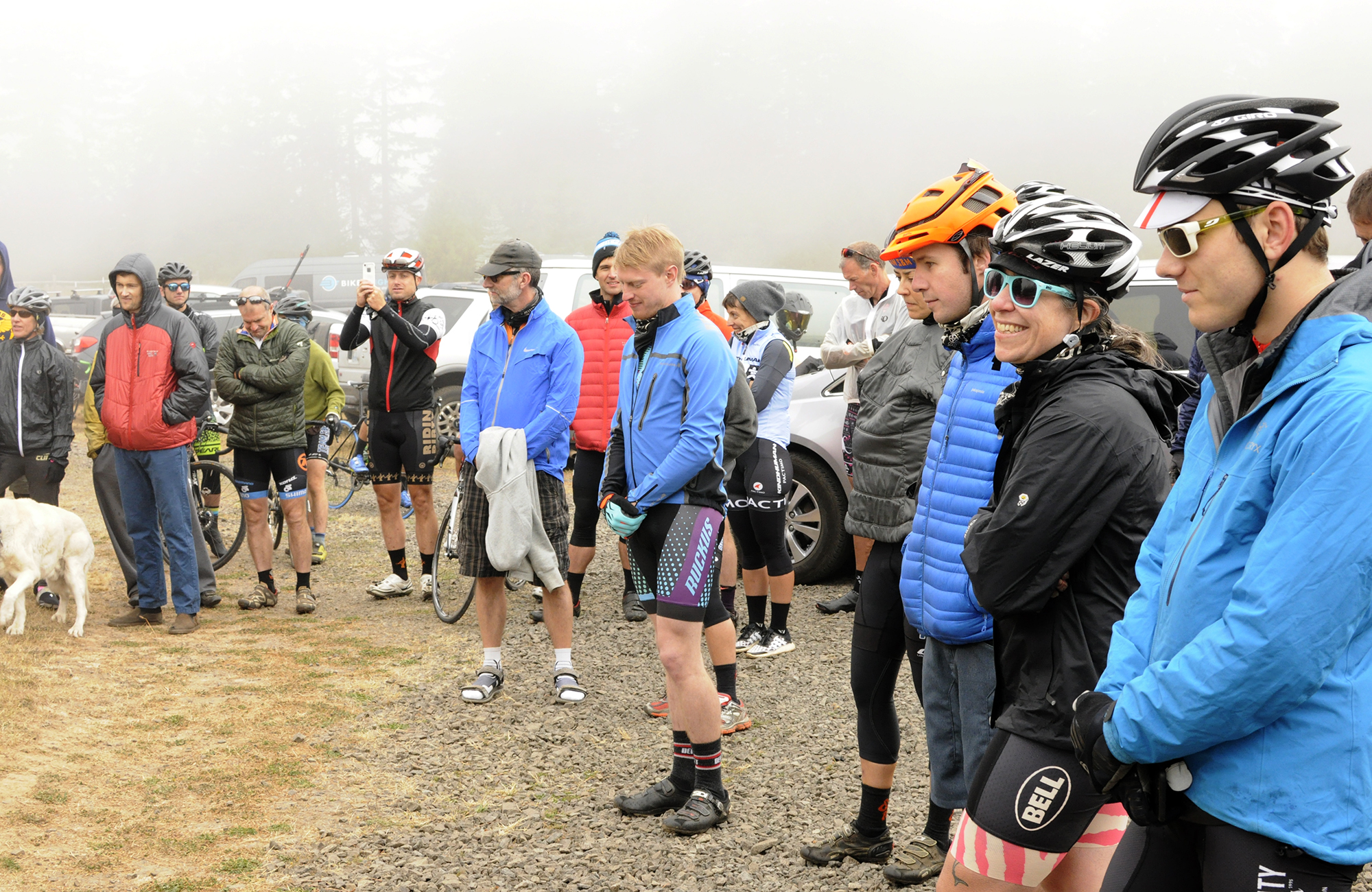 After a few moments of quiet reflection we made final preparations to tackle our impending 107 miles of Washington backroads.
The Dirty Sellwood is a supported ride, but folks still loaded up with extra Gu and tubes to deal with whatever the day might throw at them. The first part of the ride would also involve descending through the cloud cover so putting on an extra layer or two.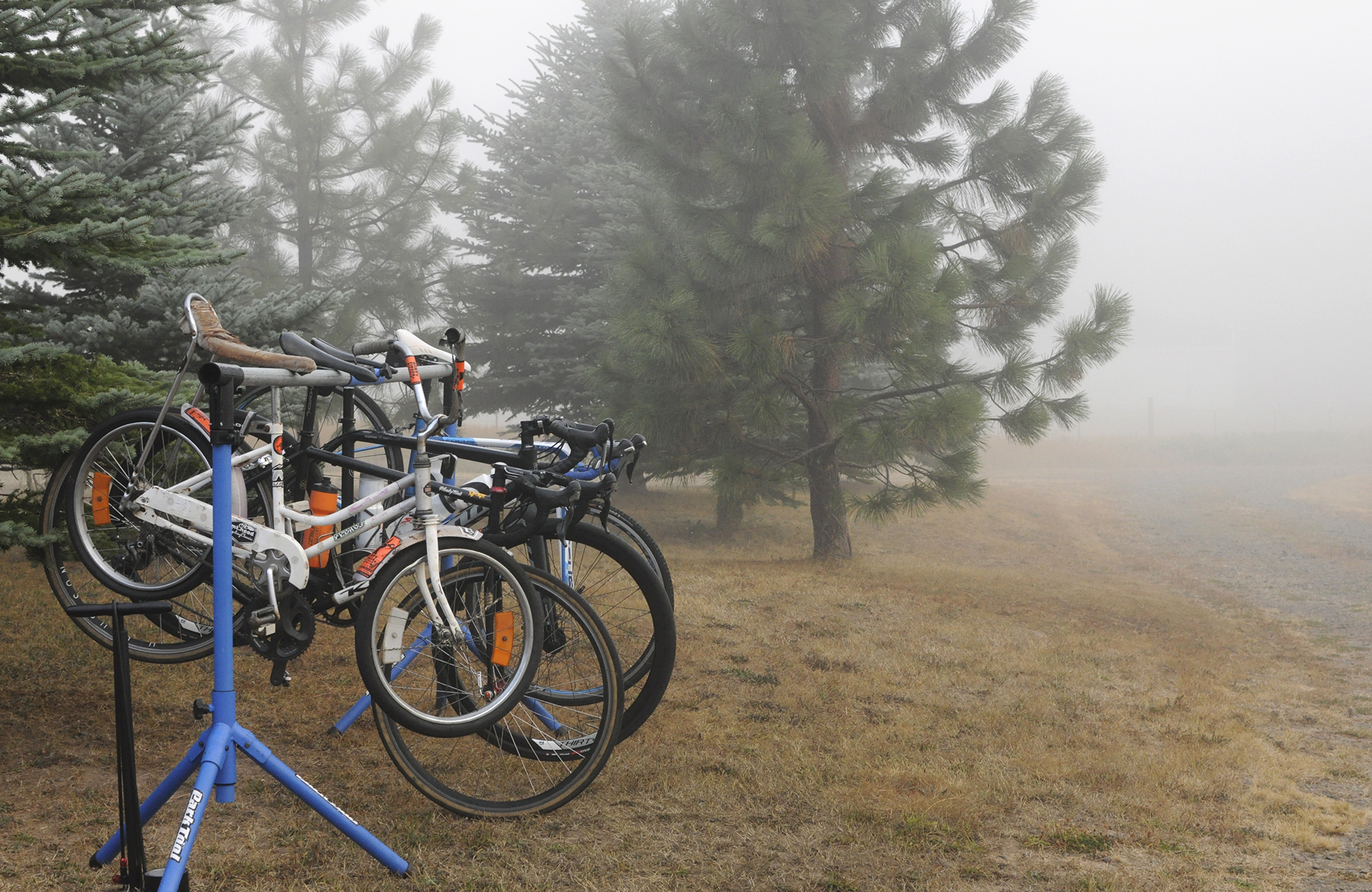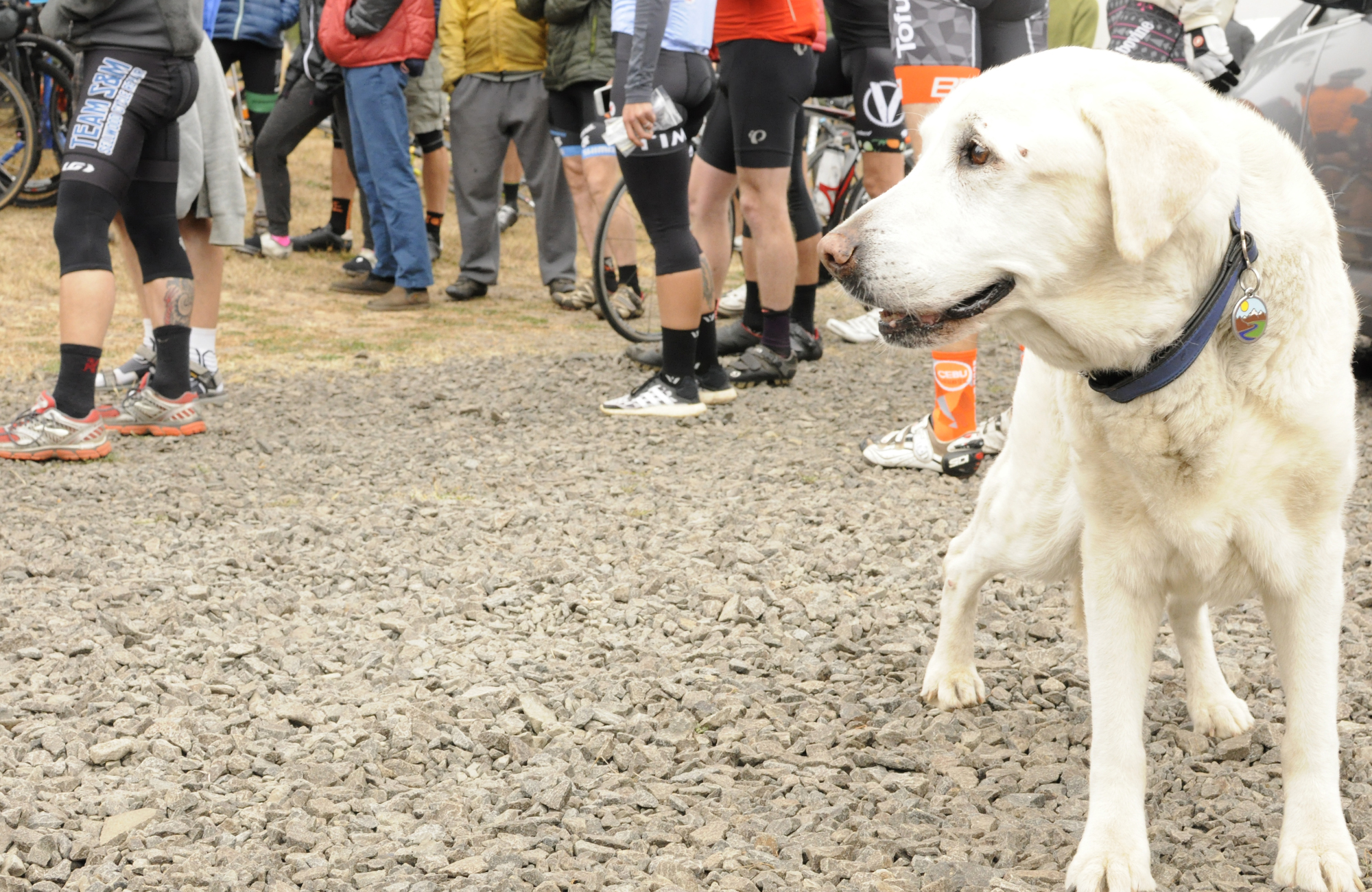 In Erik's case it meant unearthing a pair of gloves from the Kona van that he bought when he was 17. We present this photo without further comment…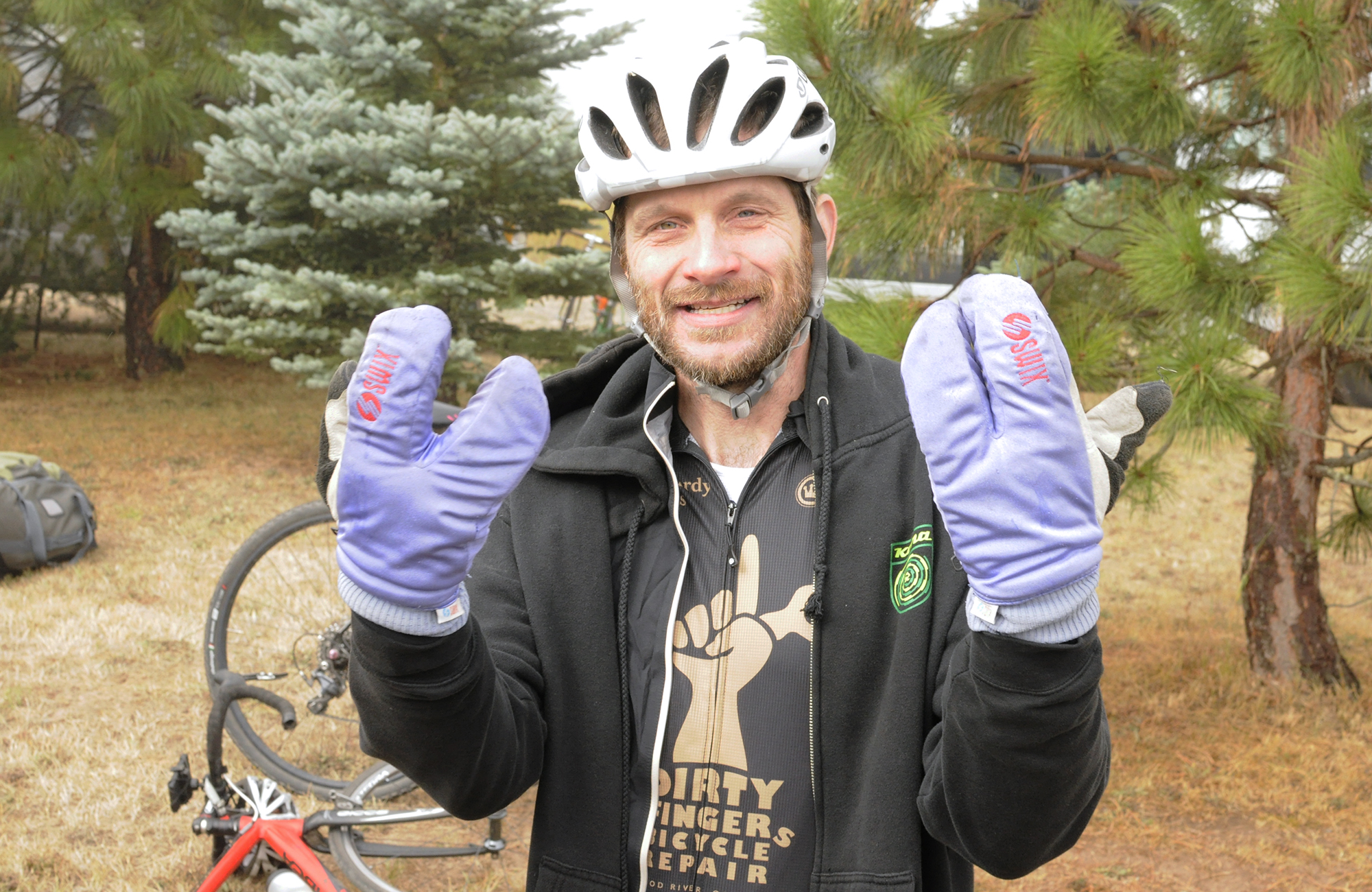 Some layers mean shameless self-promotion. "So, you say your name is 'Pace'?"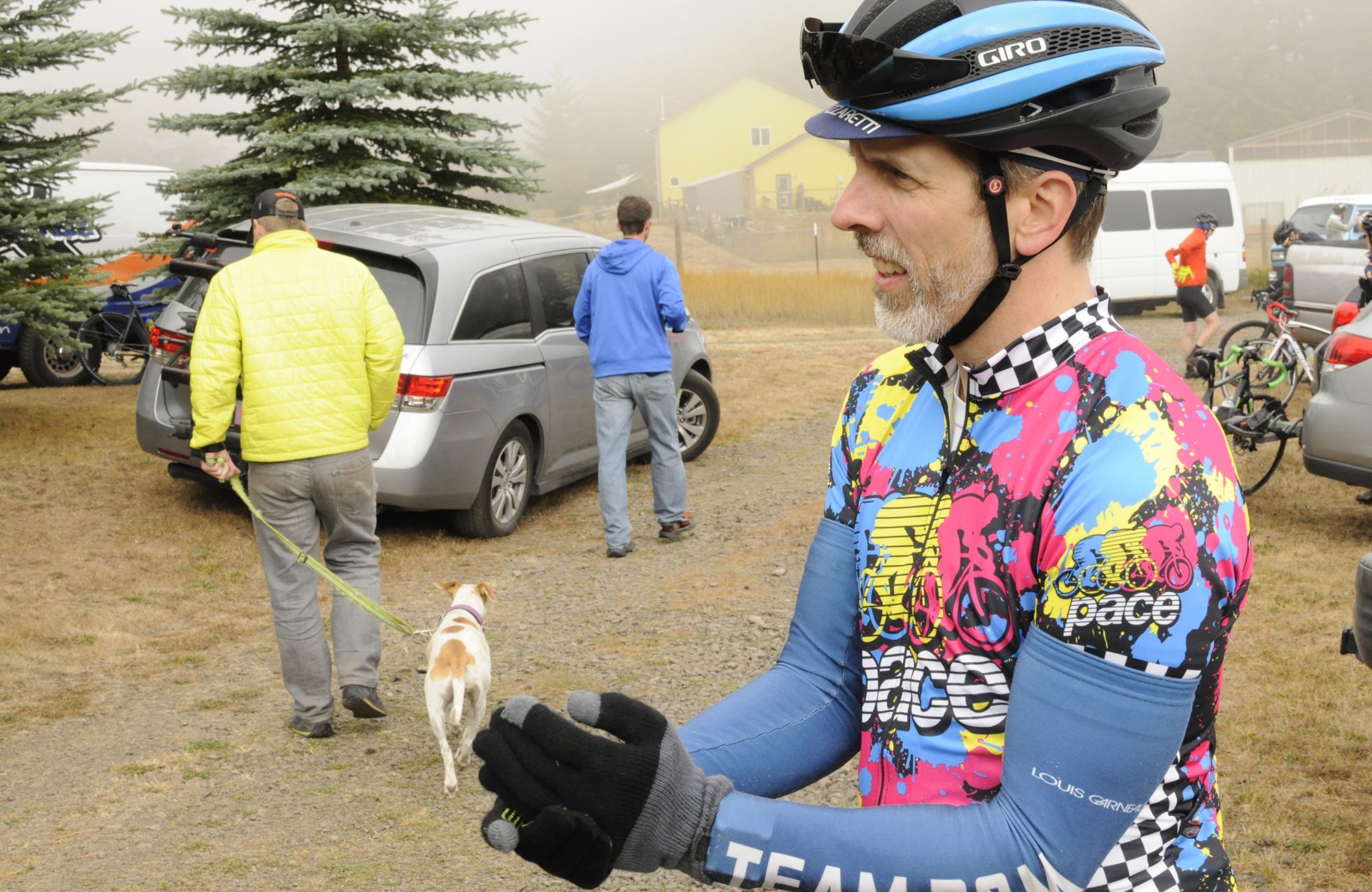 And finally we were off. Keeping the peloton together we had a brief bit of gravel before beginning the long descent into White Salmon.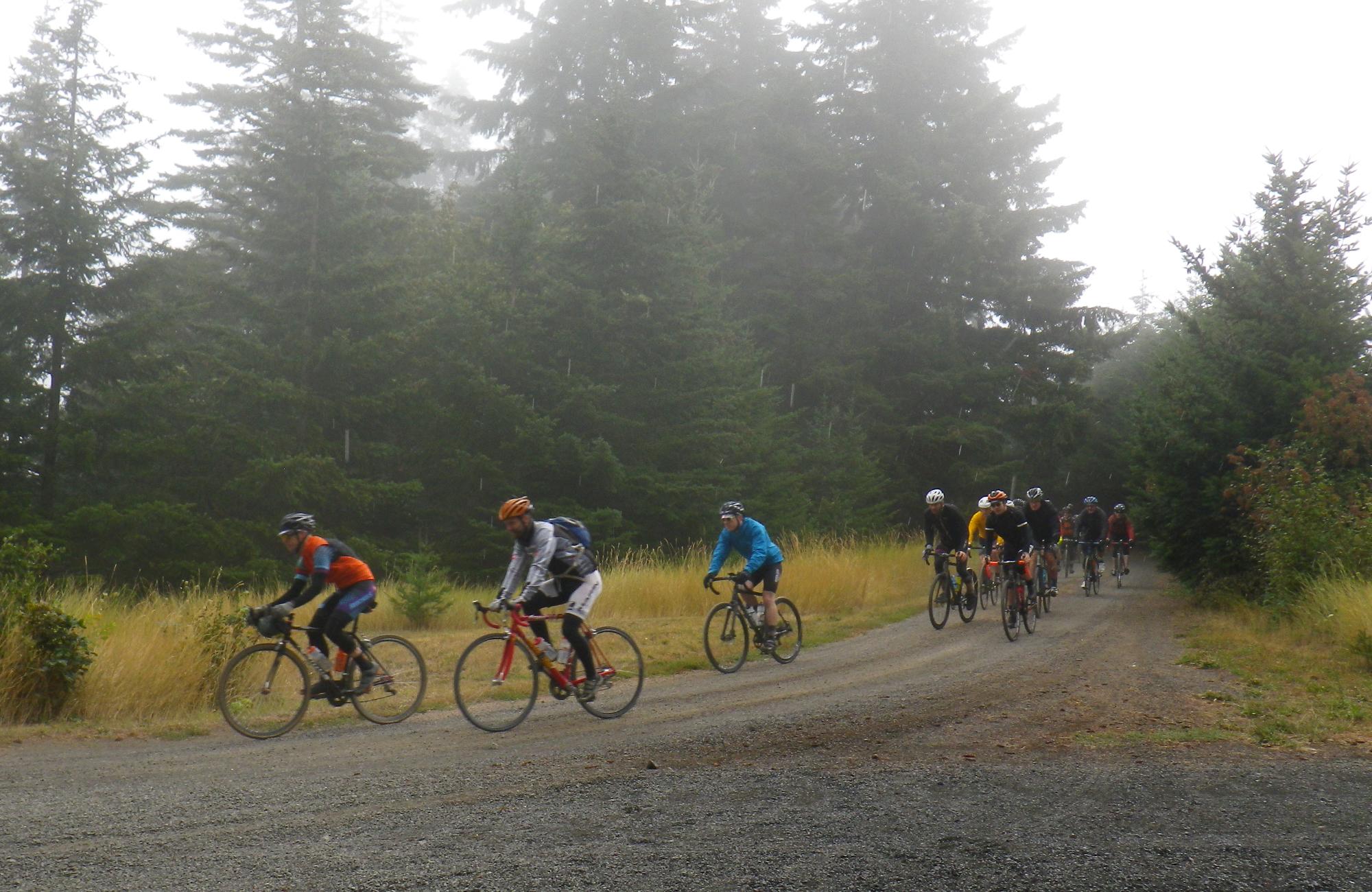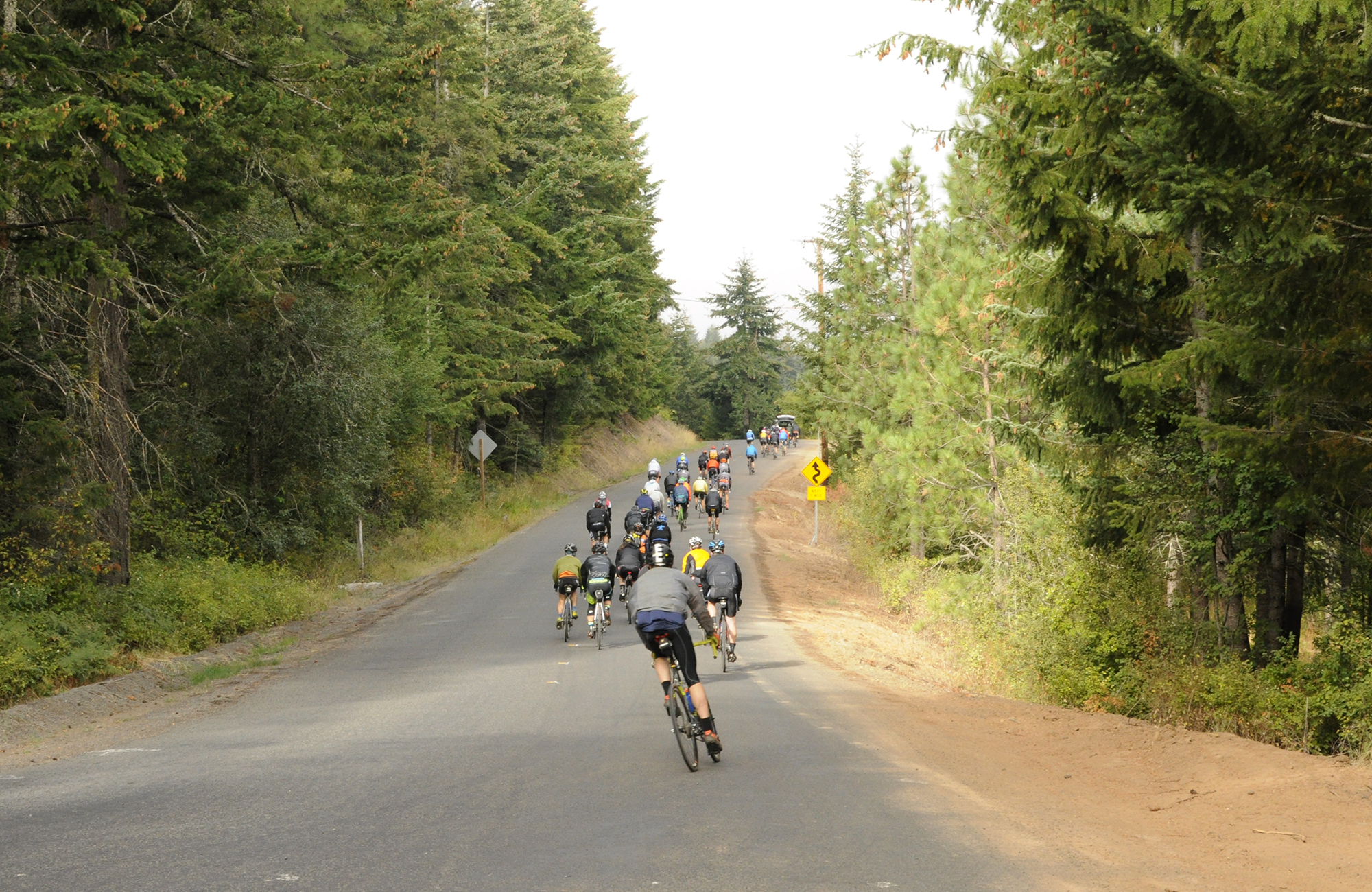 Minutes later the cloud cover was completely gone. A night and day difference from last year!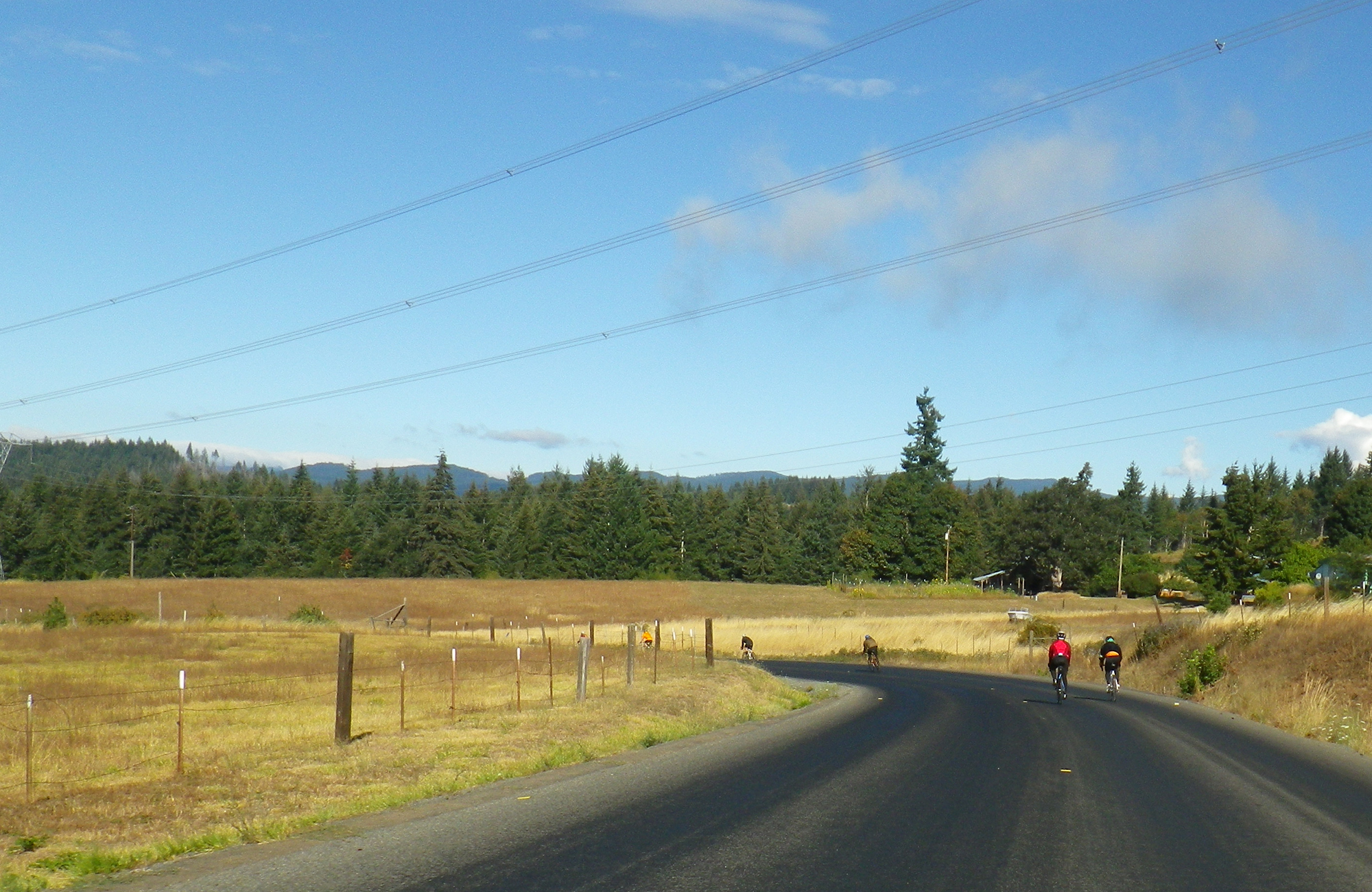 After a quick stop to ditch extra layers in the support van riders began the long climb back out of the Gorge. Clear skies made for epic views as we road upwards. The clouds of the morning already forgotten.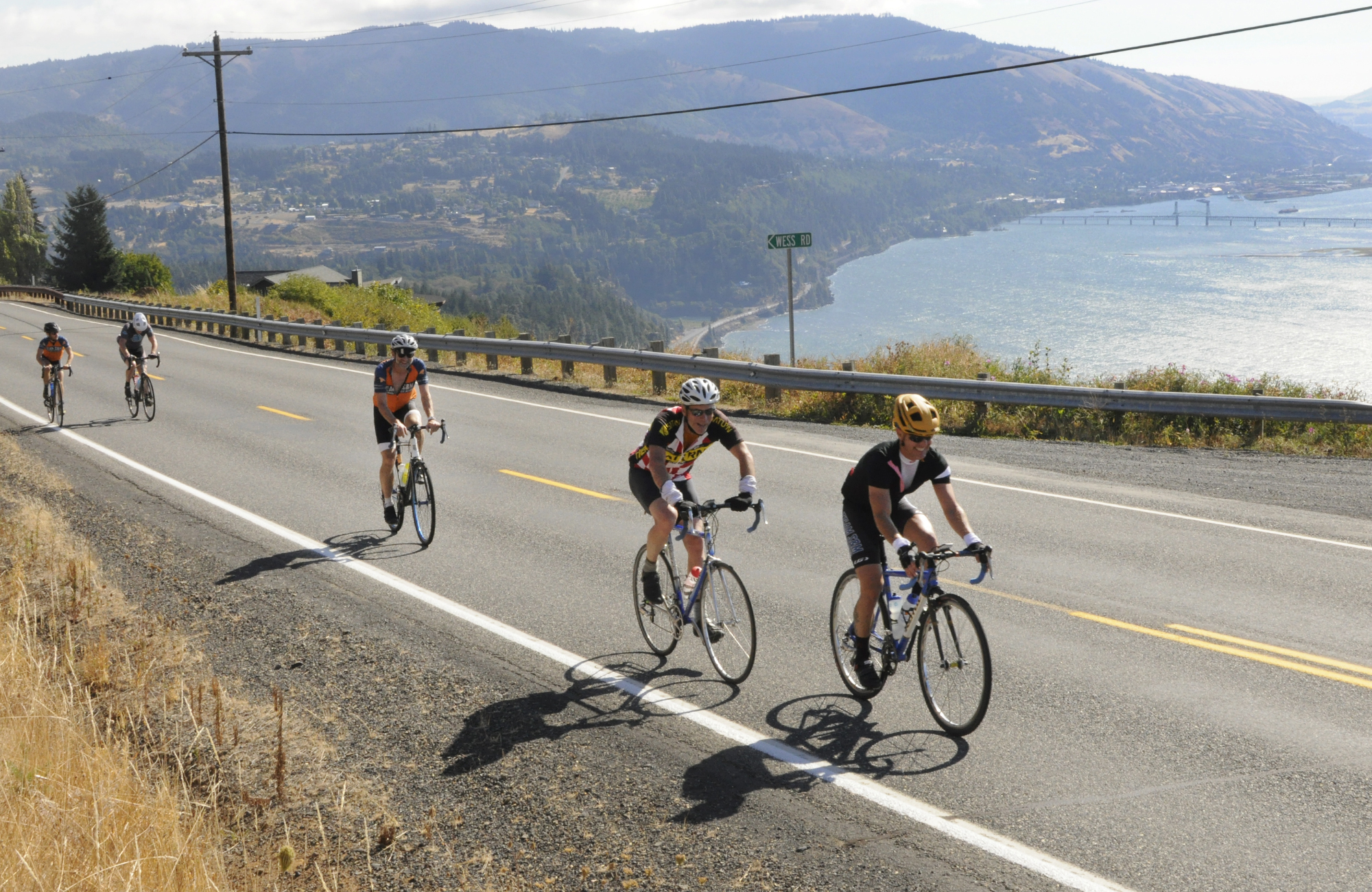 Our route turned north out of the Gorge and into the Gifford Pinchot National Forest. A beautiful selection of rolling asphalt and lush greenery.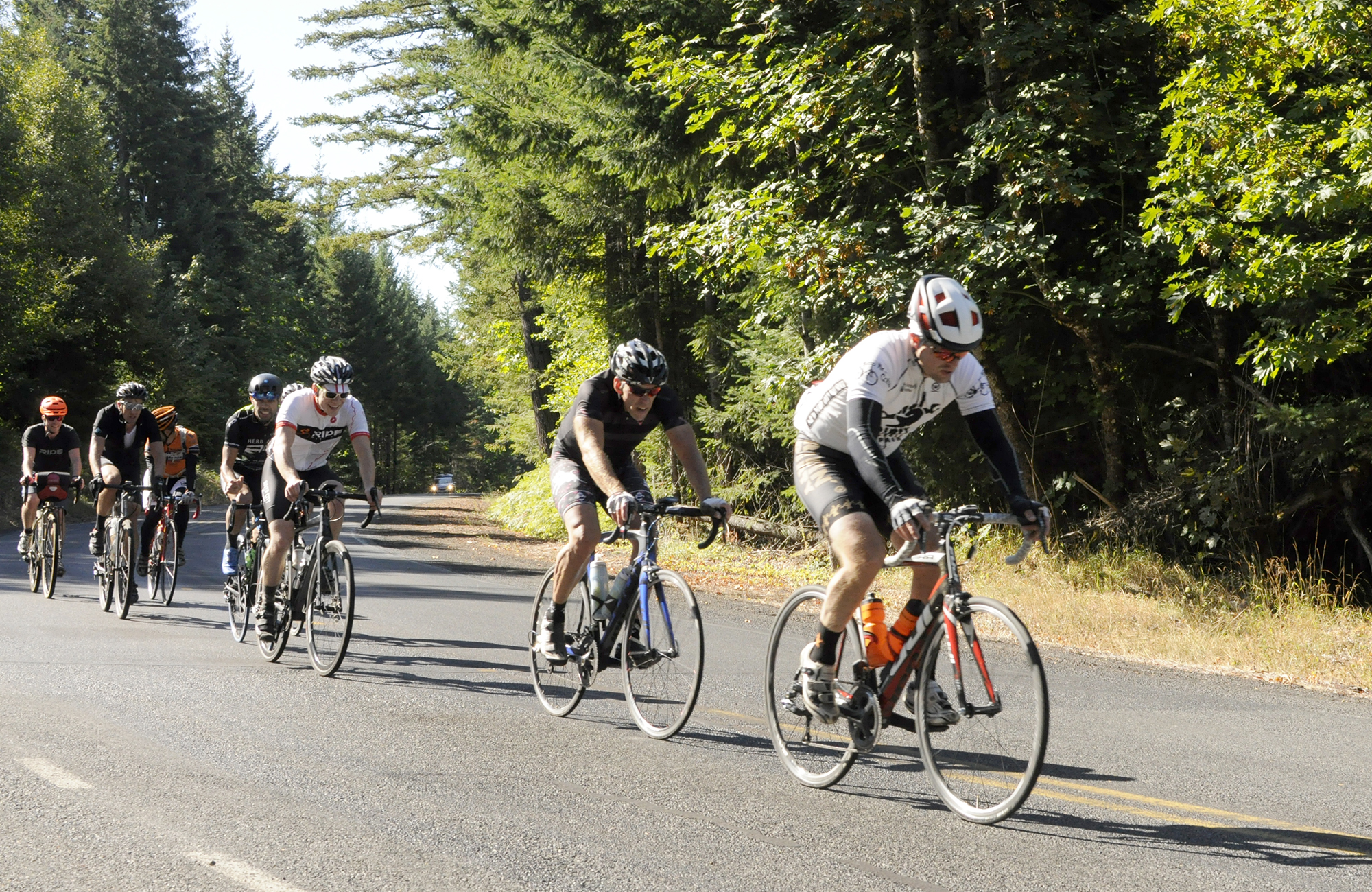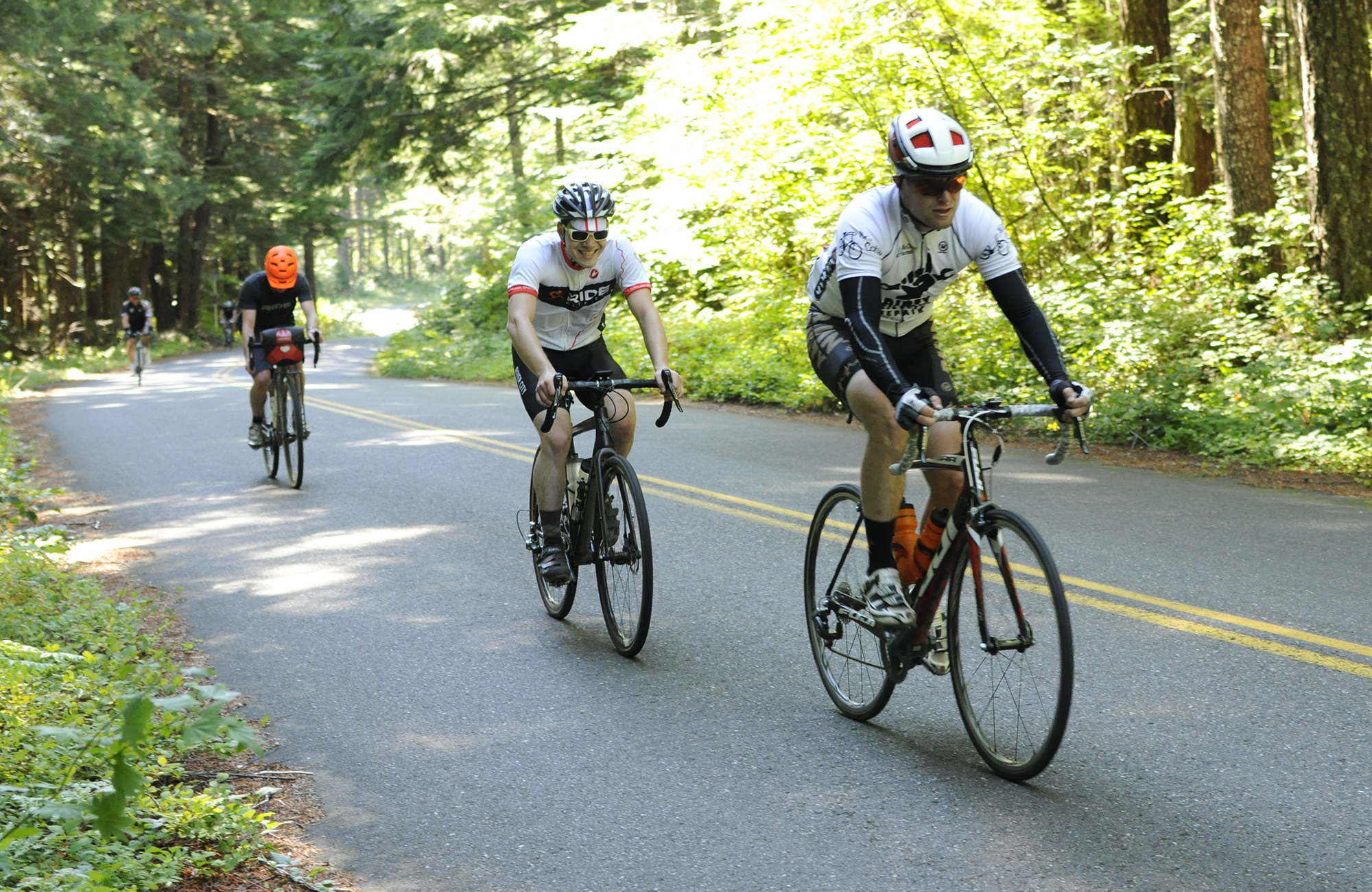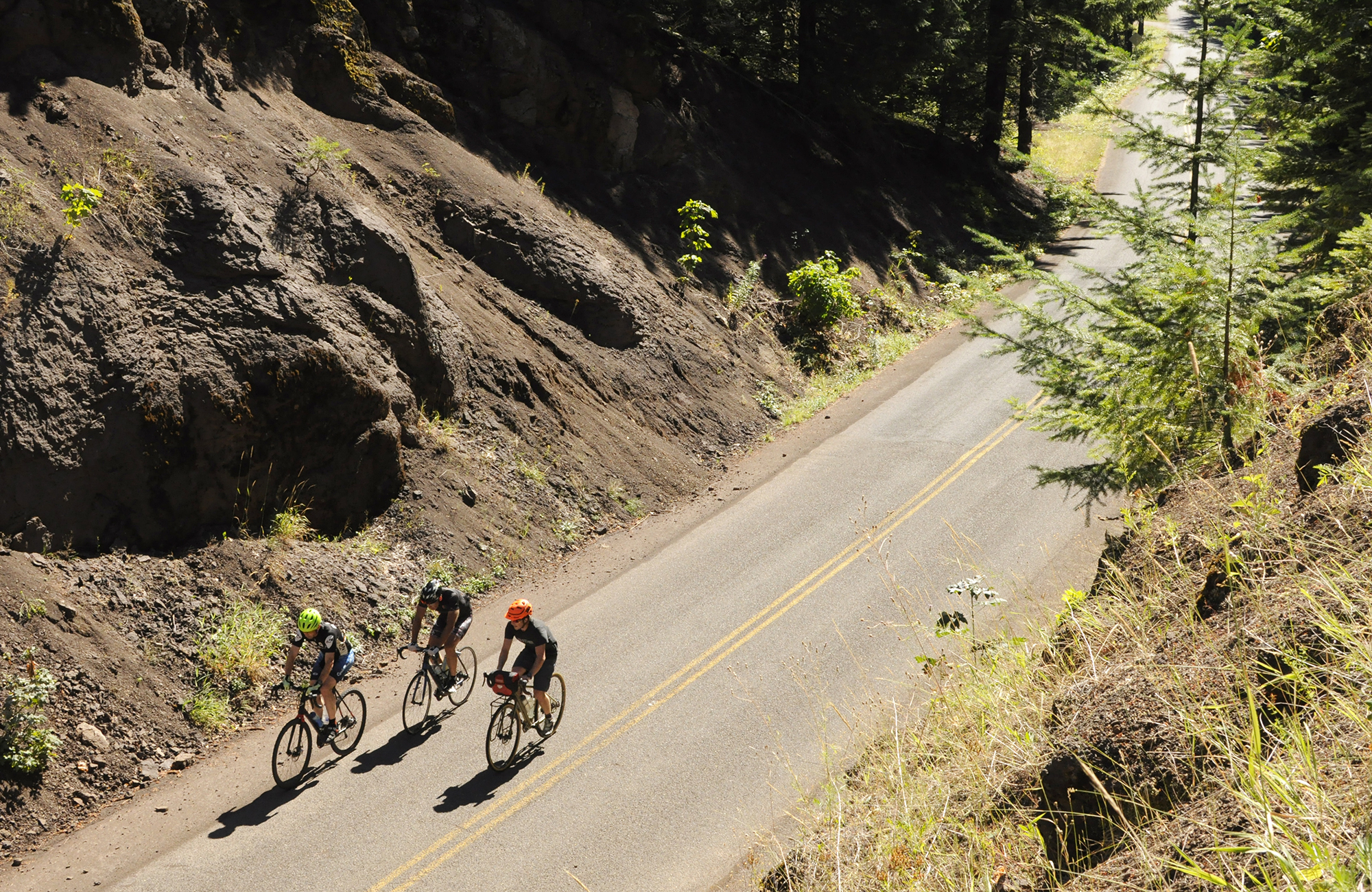 The long climb at the start of the ride already had folks spread out over several miles in small groups. Everyone able to enjoy the route at their own pace.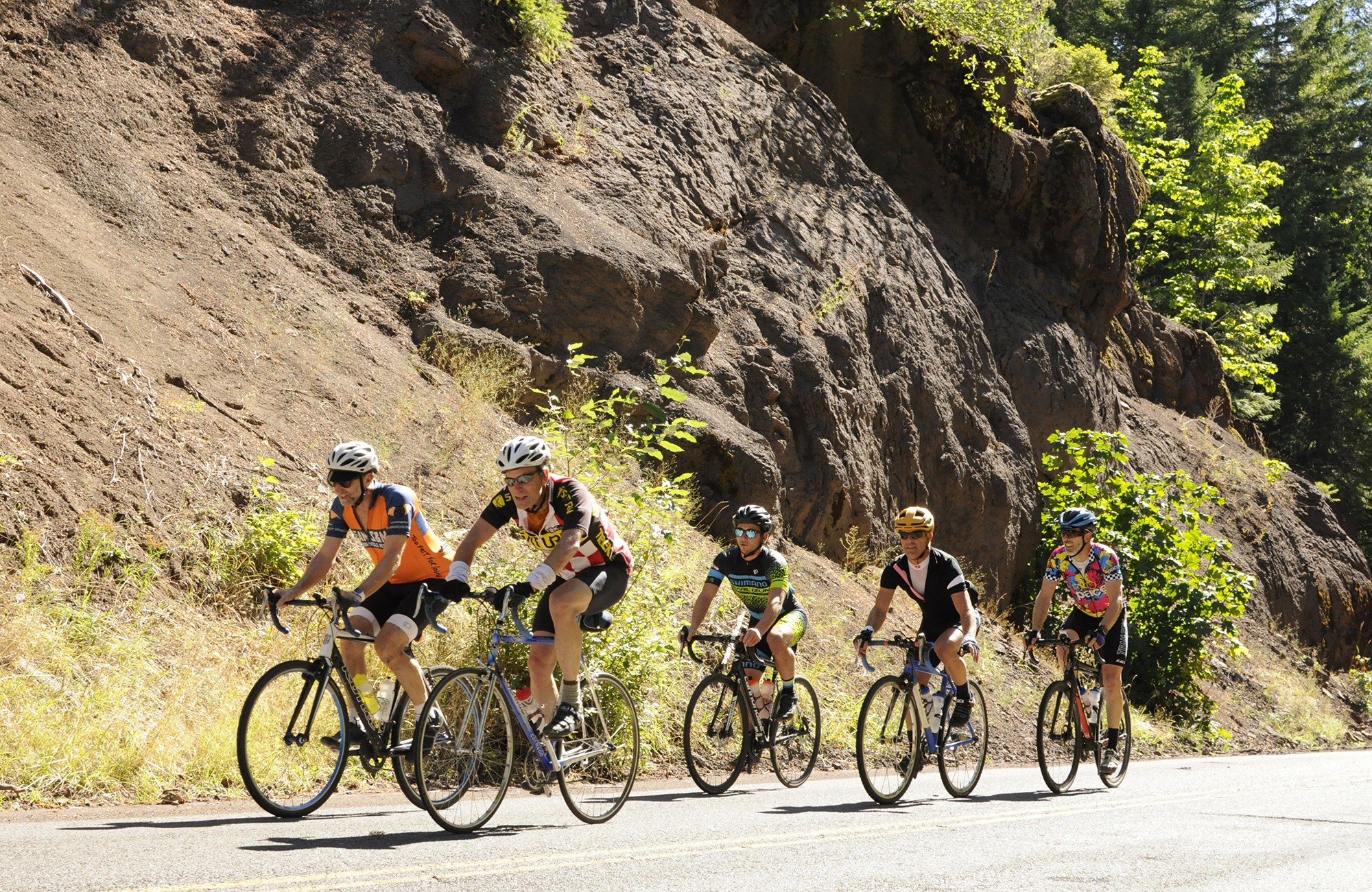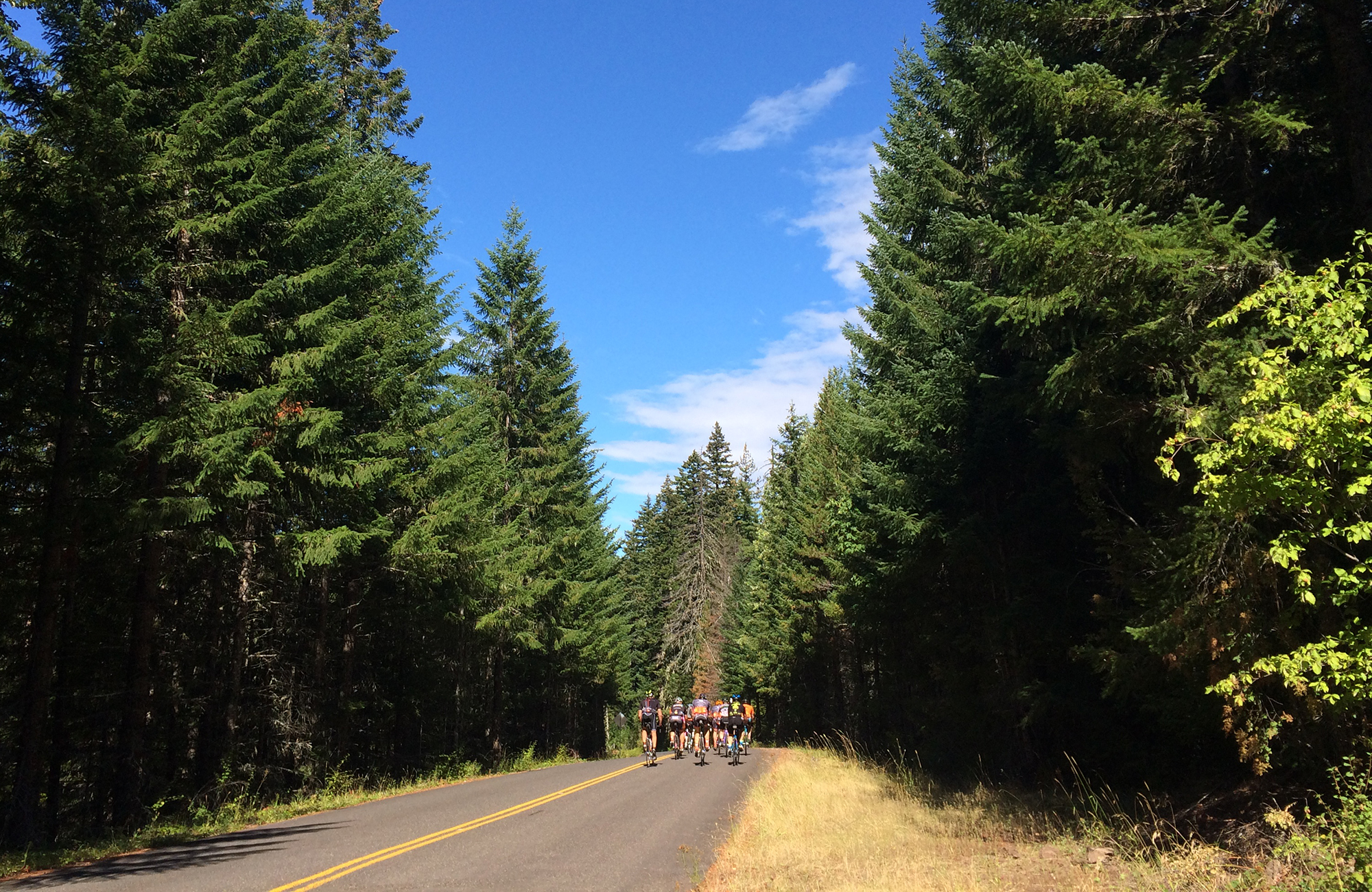 Eventually the asphalt gave way to gravel on a long and fast descent into Trout Lake where some stopped for coffee and to reload on snacks. It was about mid-day that some rolling thunderstorms made their way across the route. Some got soaked, and others dodged them completely staying dry the whole ride.
We rode North out of Trout Lake winding our way alongside the farmland towards Glenwood, WA. The scenery and good pavement didn't quit!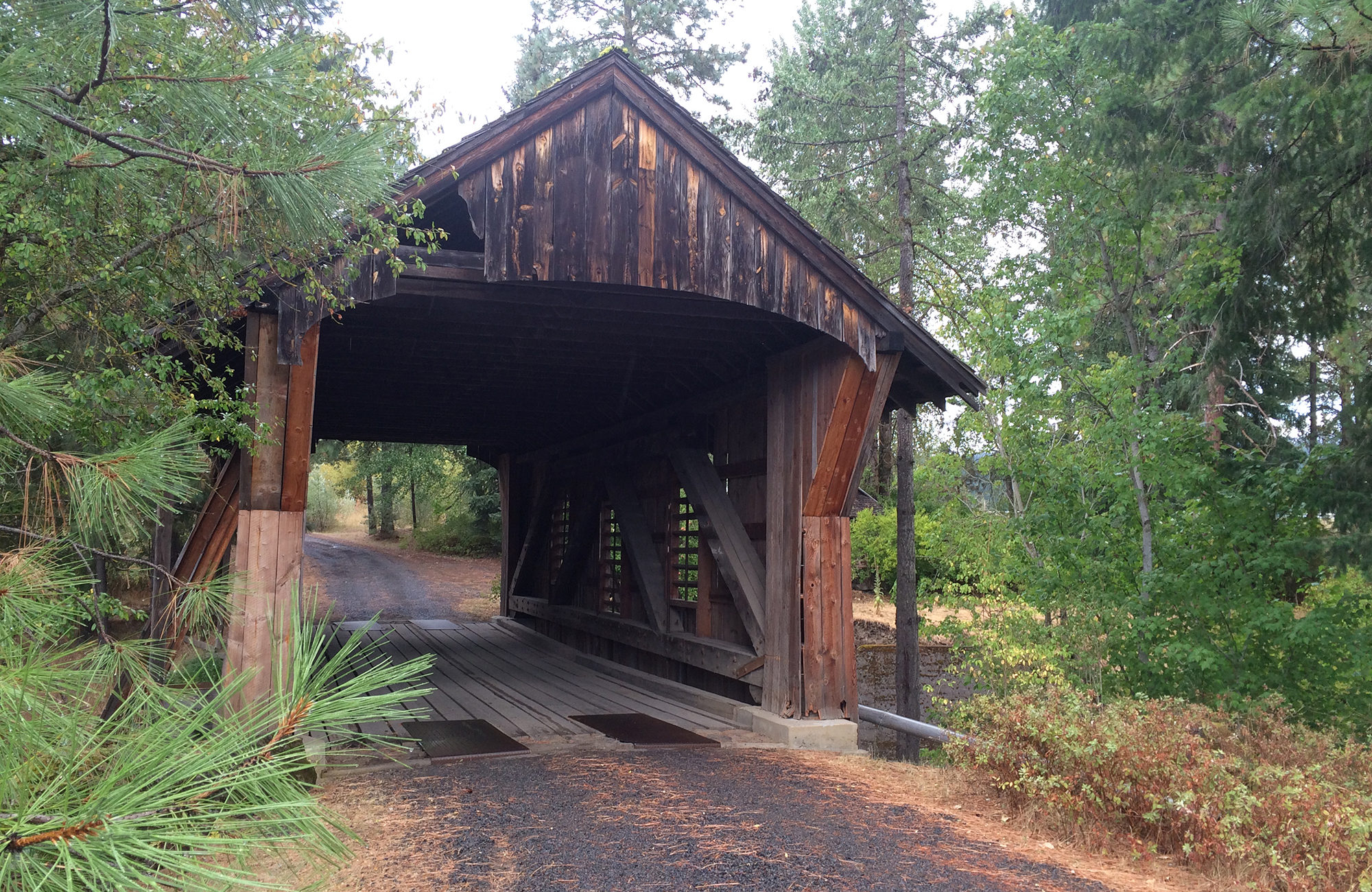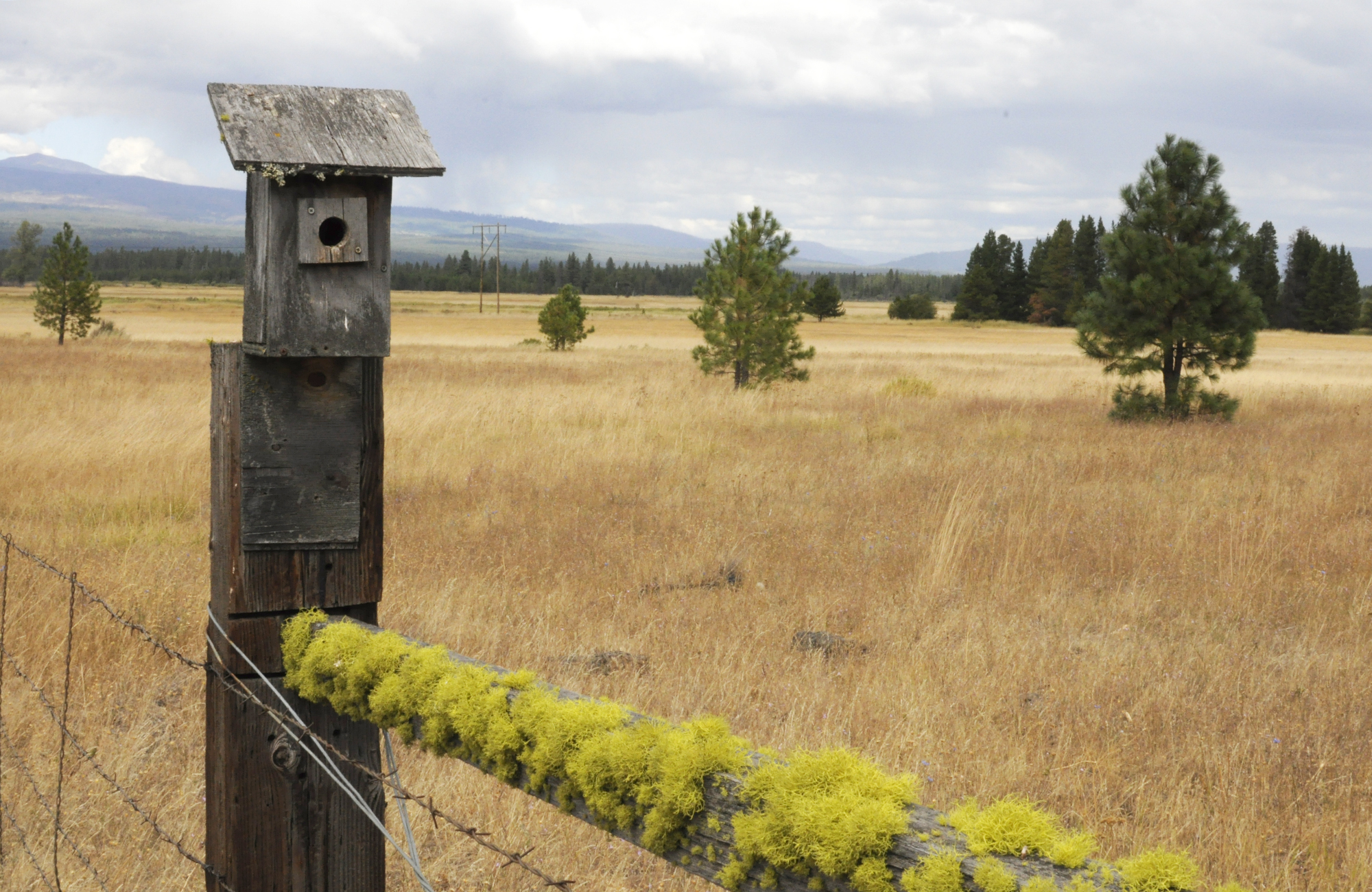 Our ride leaders, far ahead of the rest of the pack, and not even breaking a sweat: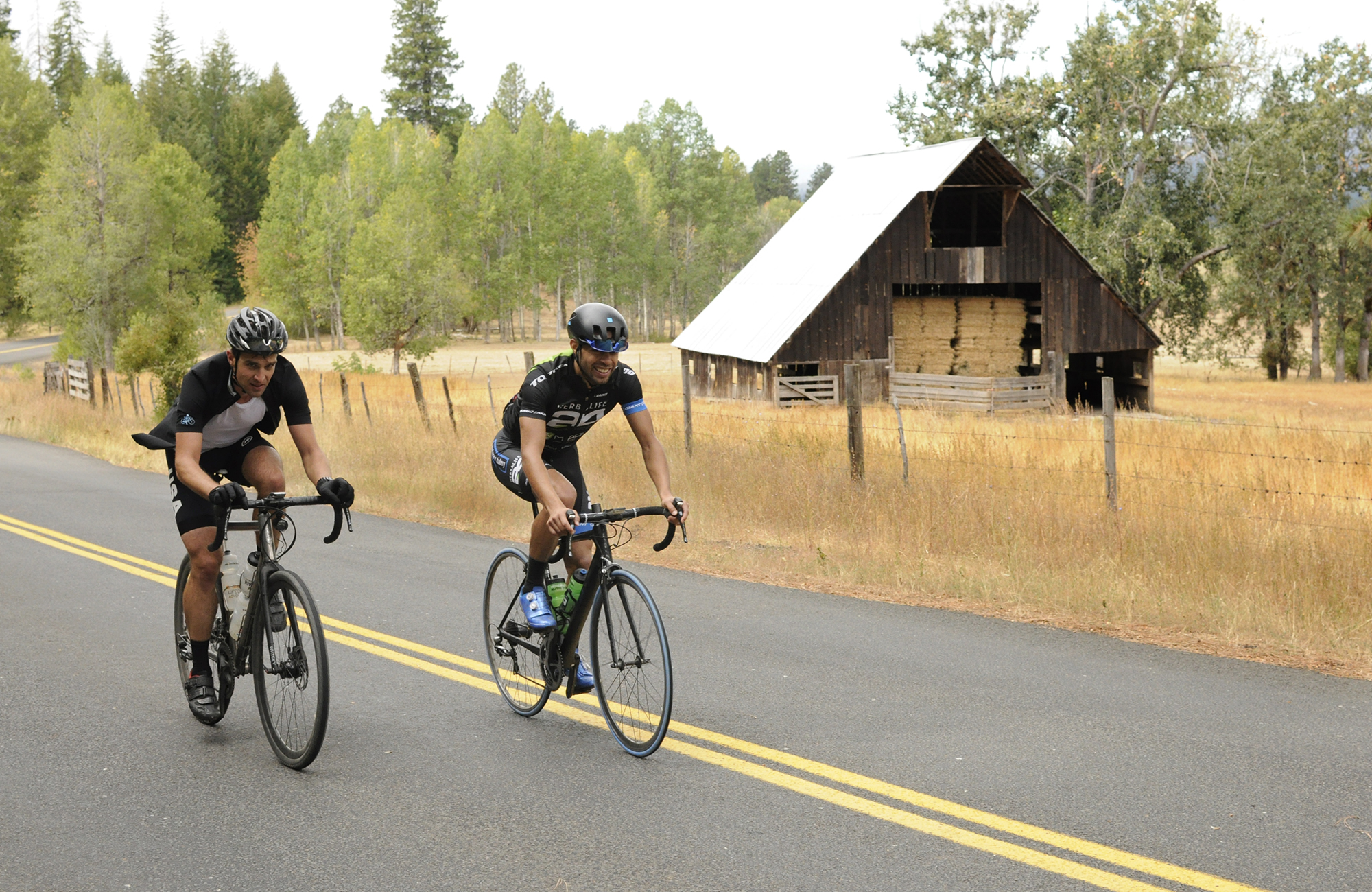 The lunch spot was at Glenwood Station. If you're in the neighborhood and want a killer BBQed burger this is your spot! Really nice folks who stayed cool under the pressure of a ton of starving cyclists showing up all at once.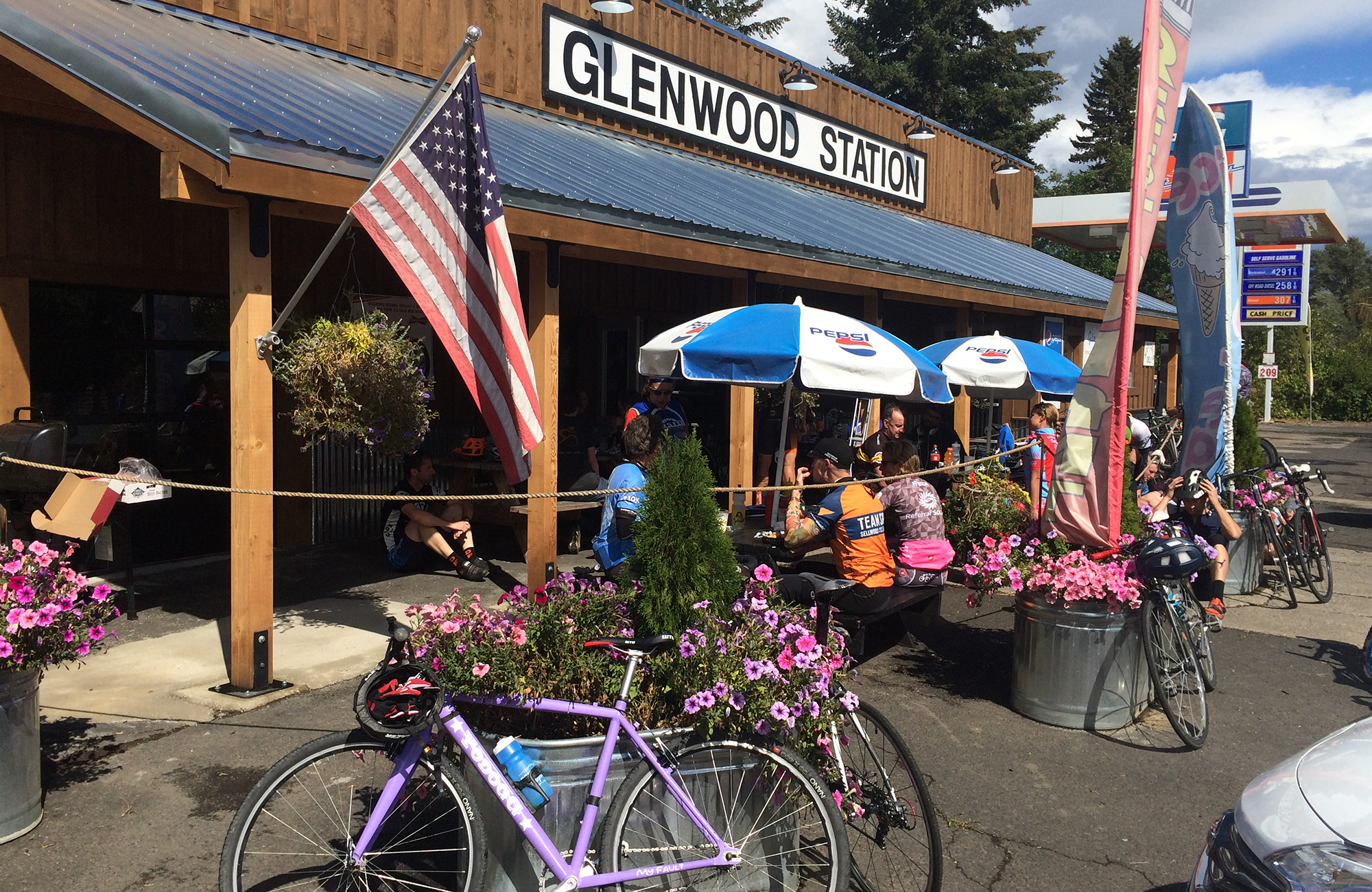 No open tables? No problem! These Ruckus kids are happy to just be riding bikes together.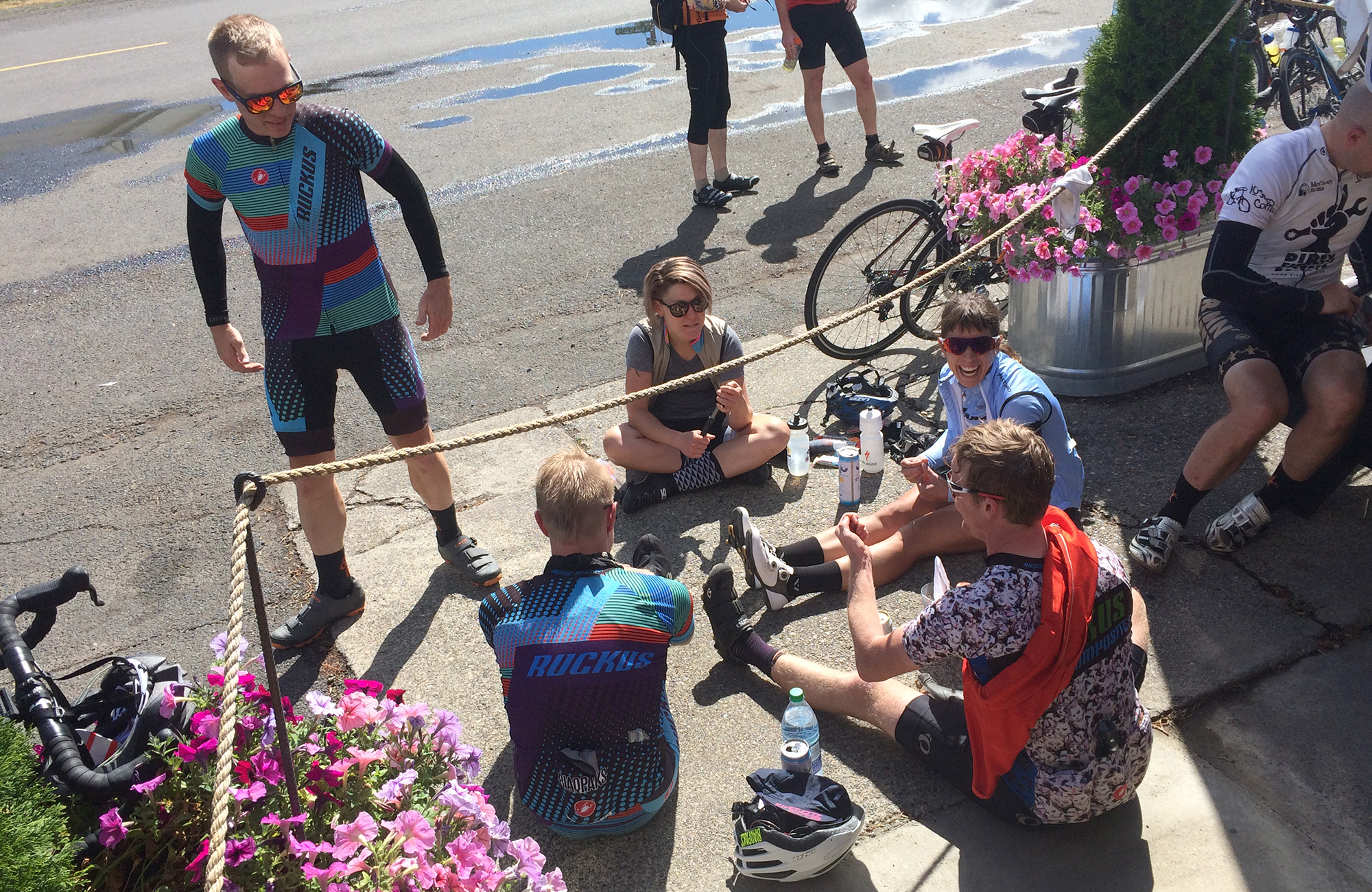 With lunch winding down groups began to filter out to tackle the remainder of the ride. More rolling pavement and amazing scenery, the thunderclouds off in the distance.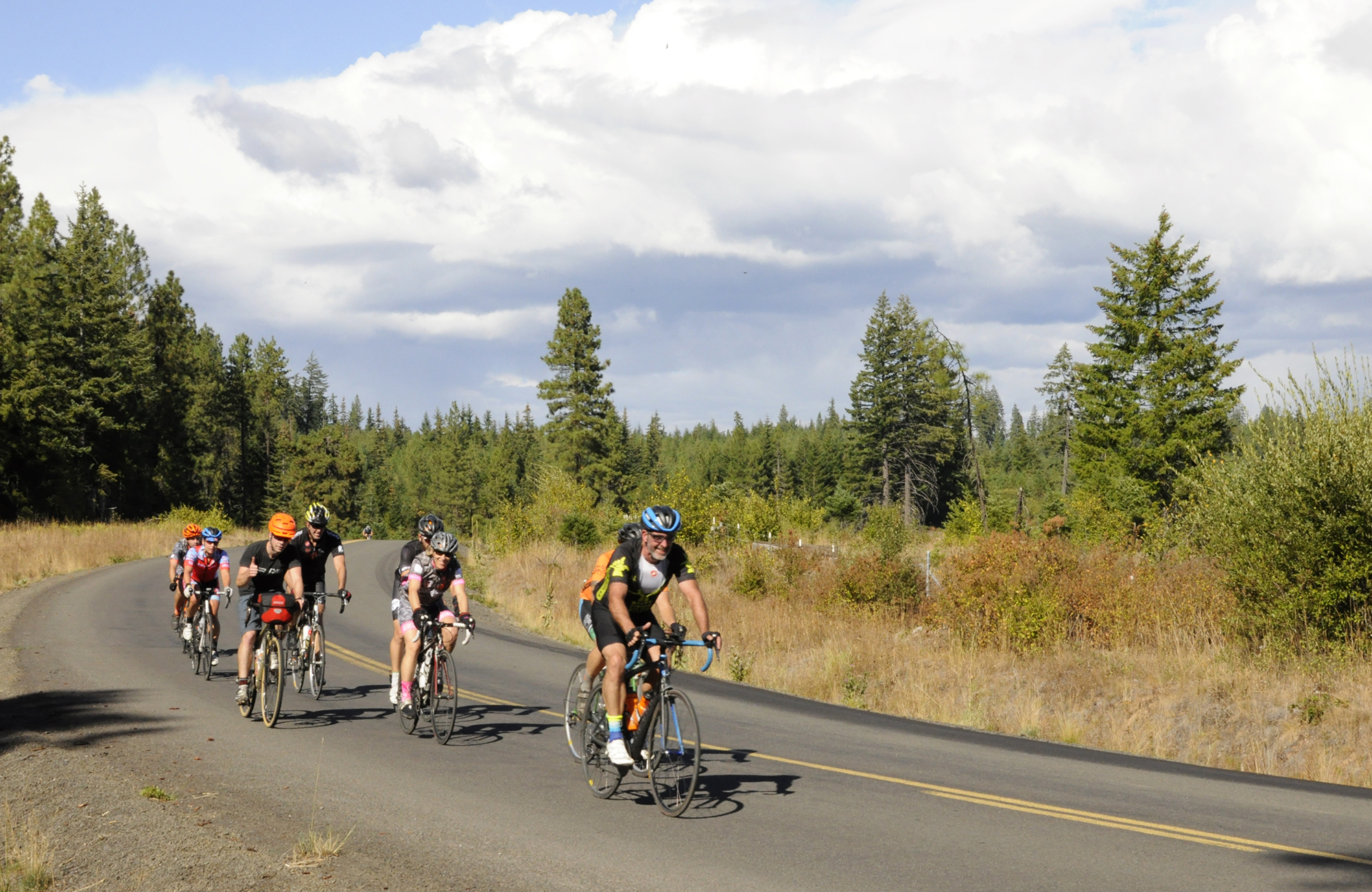 Fortunately for some of the folks who thought a double cheeseburger wouldn't result in leg cramps there were several bail-out points on the route that made for a quick shortcut back. For everyone else the gravel began again with a vengeance. Each gravel rise rounded the corner to another, and another.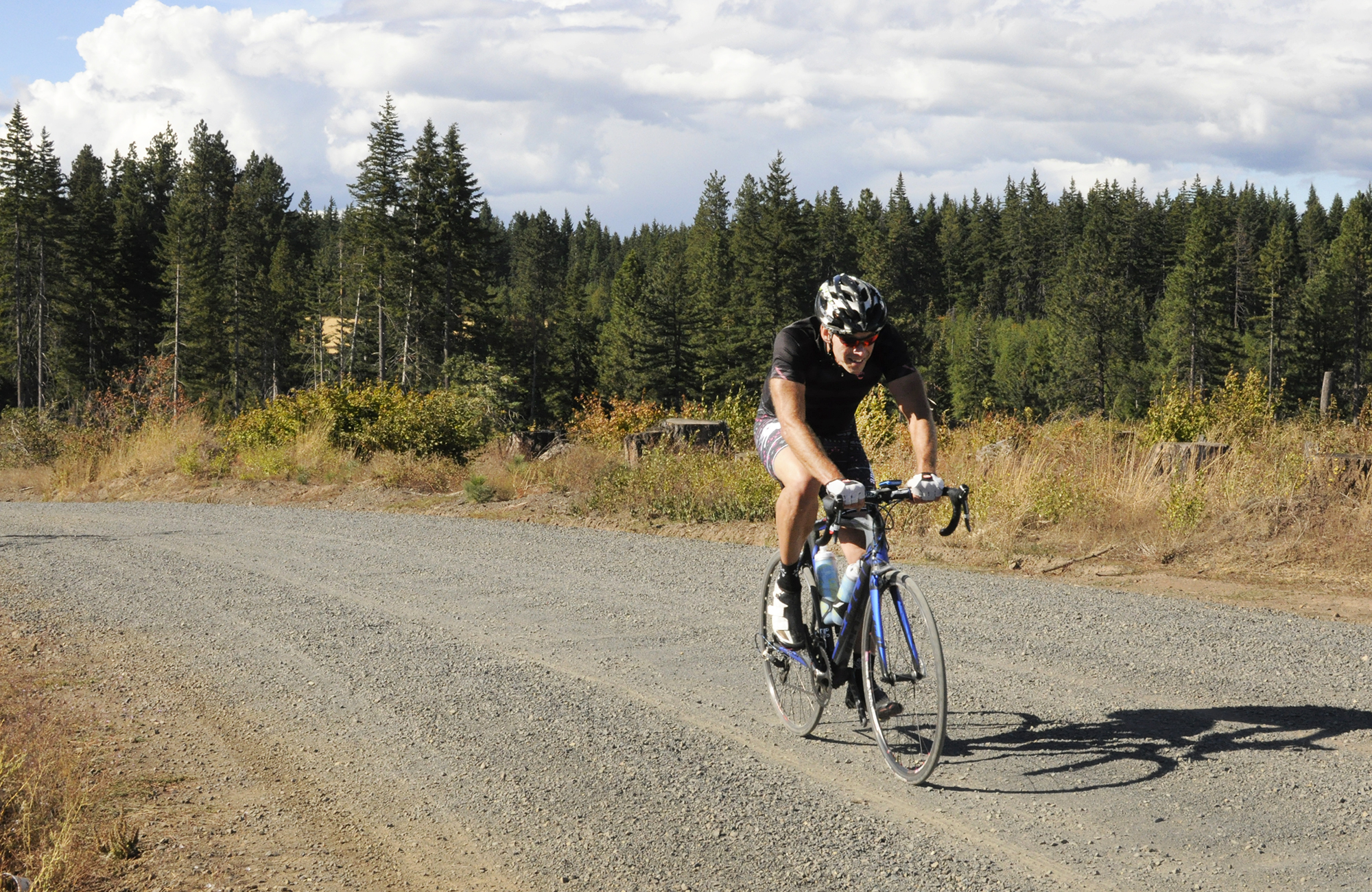 Just past the 97 mile mark was a brutal gravel wall, but just beyond the wall…
¡liberación!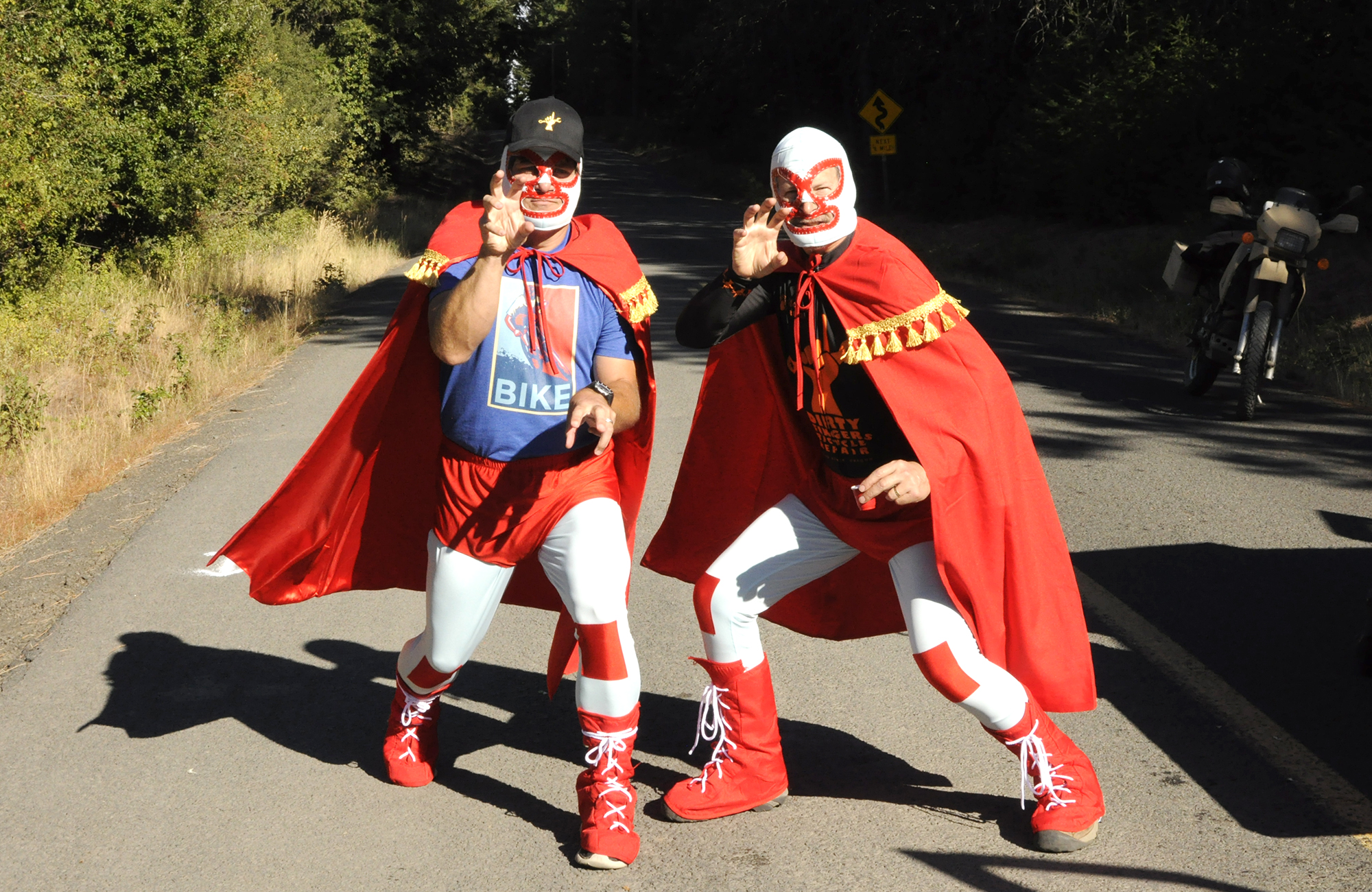 Our man, Mitchell, had arranged a margarita stop with a muy fantastico duo to help everyone conquer their thirst. Nothing like a cup of tequila to sooth achy legs.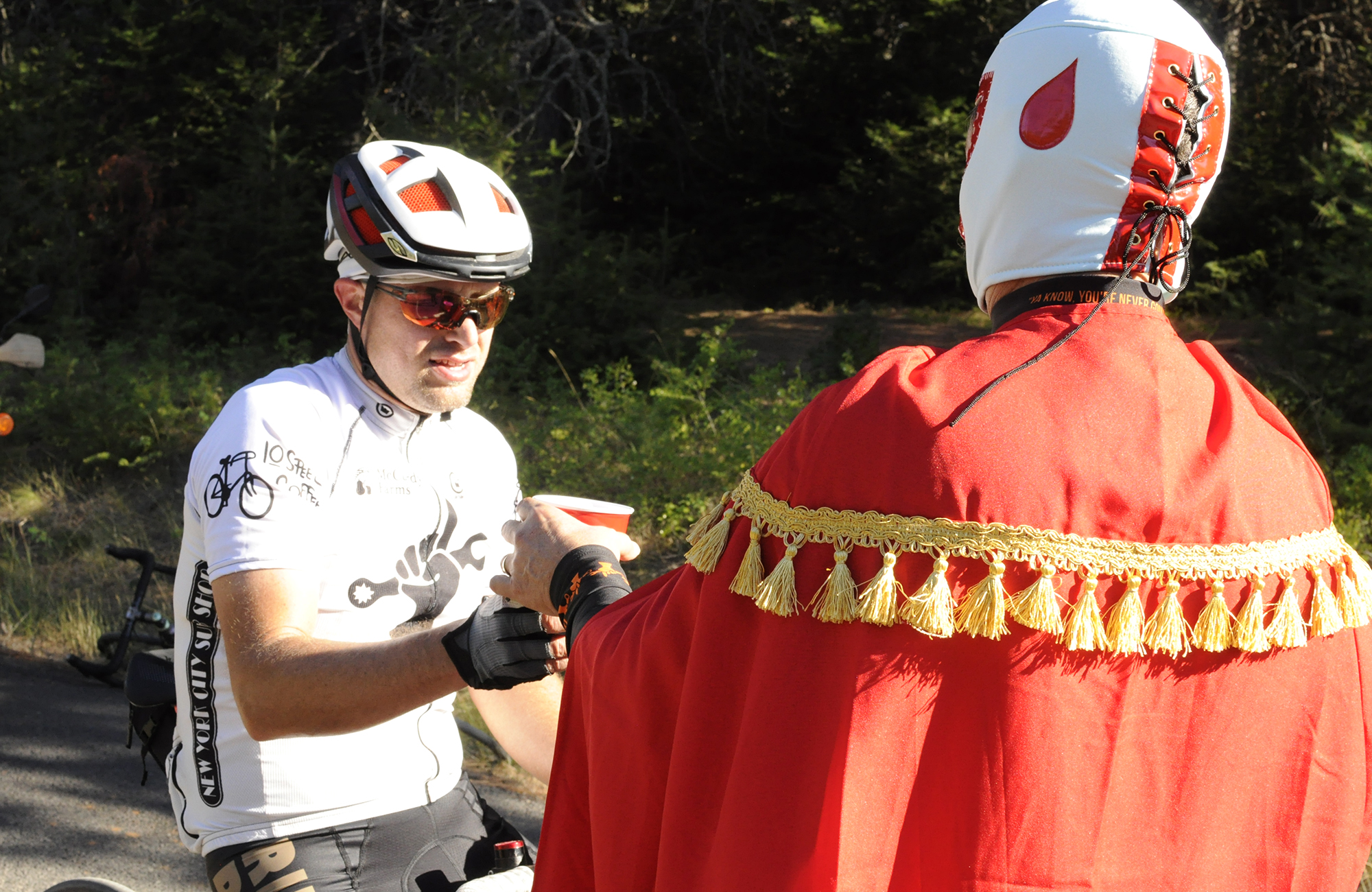 Now this is a group ride done right!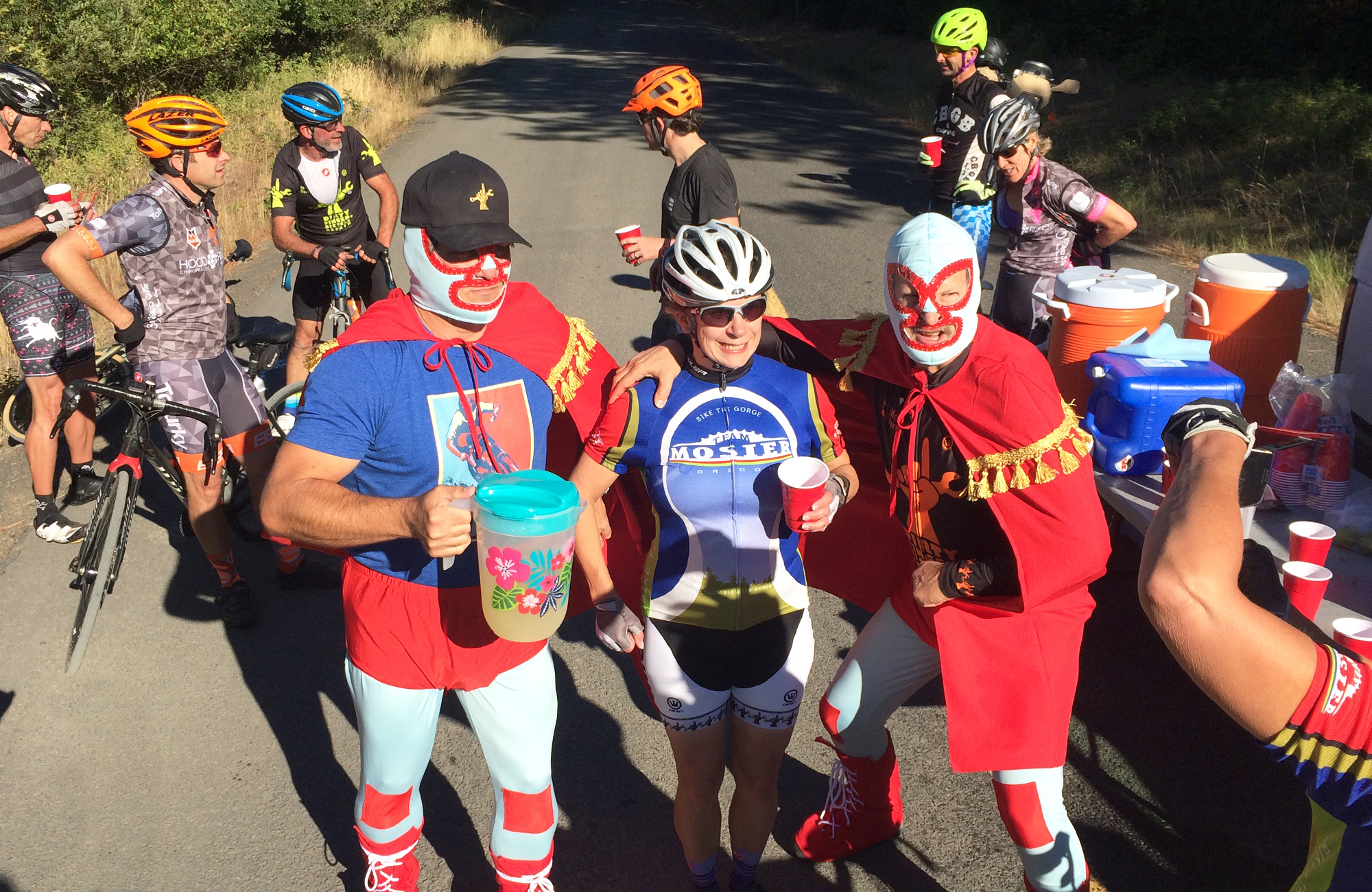 Refueled with boozy goodness there was just 10 miles of rolling pavement and wild turkeys (the bird, not the whiskey. mostly.) back to camp.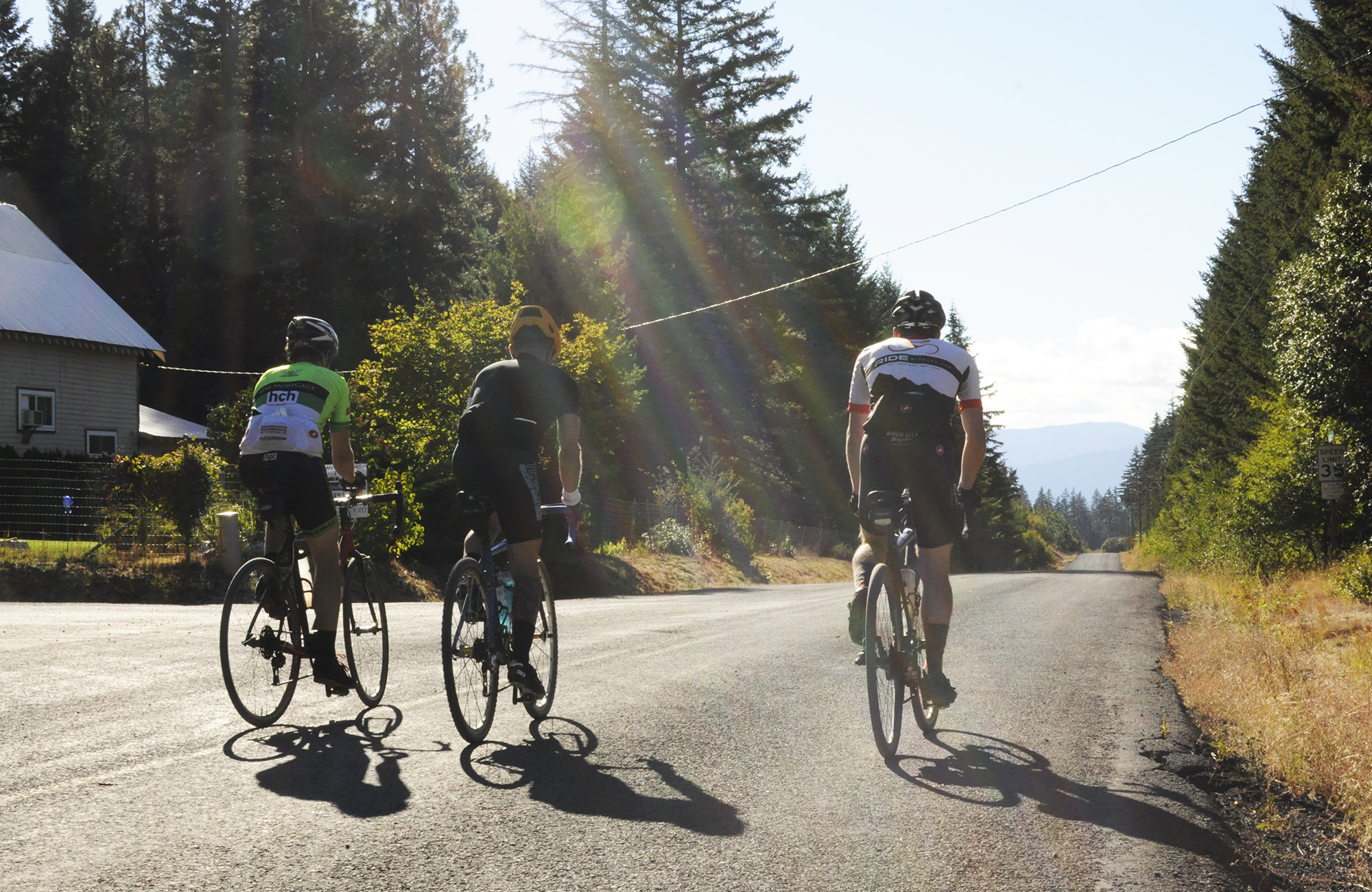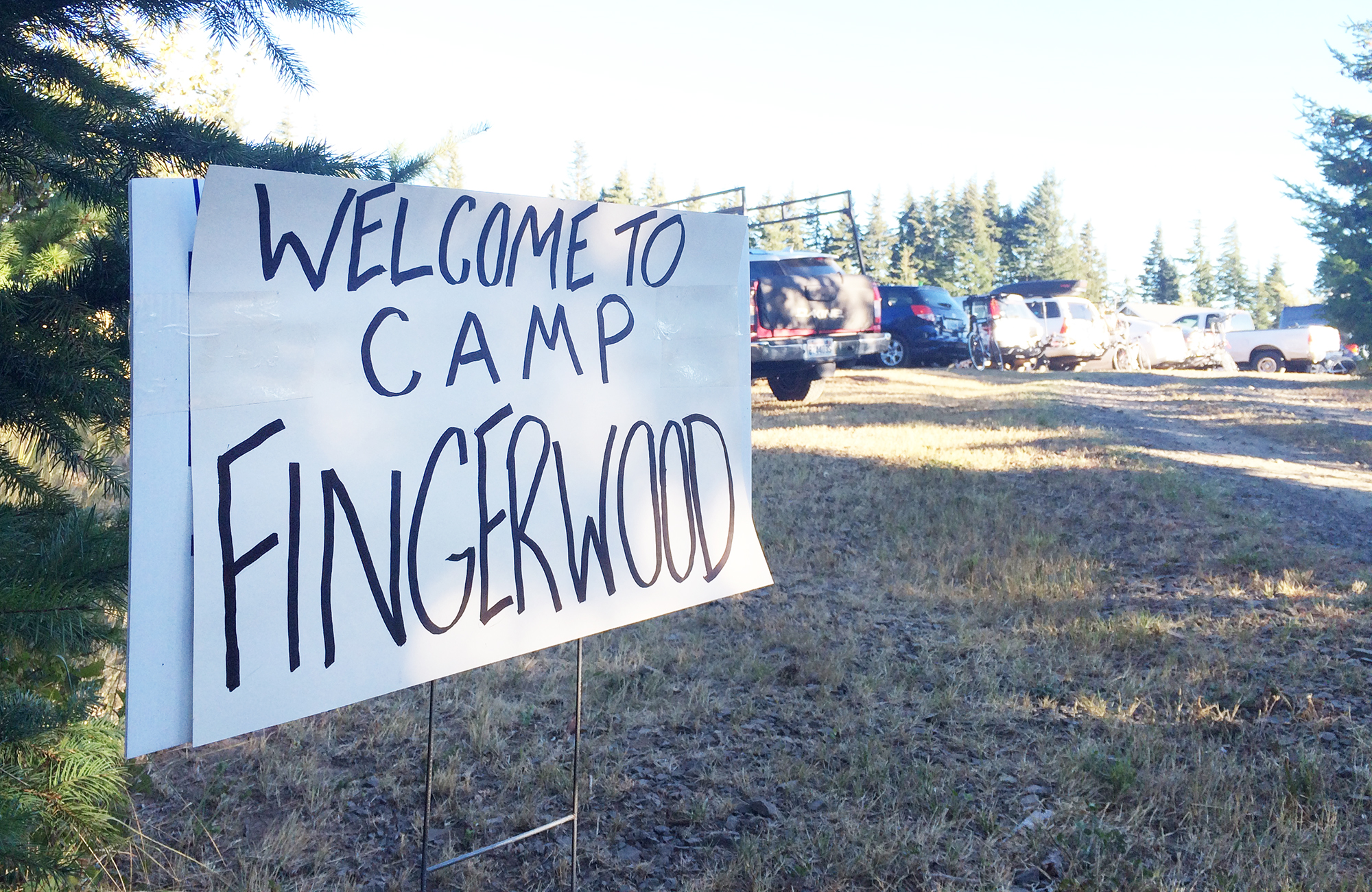 So how does it feel to have conquered all 107 miles and 7400′ of climbing of the Dirty Sellwood?
Pretty damn good, eh?!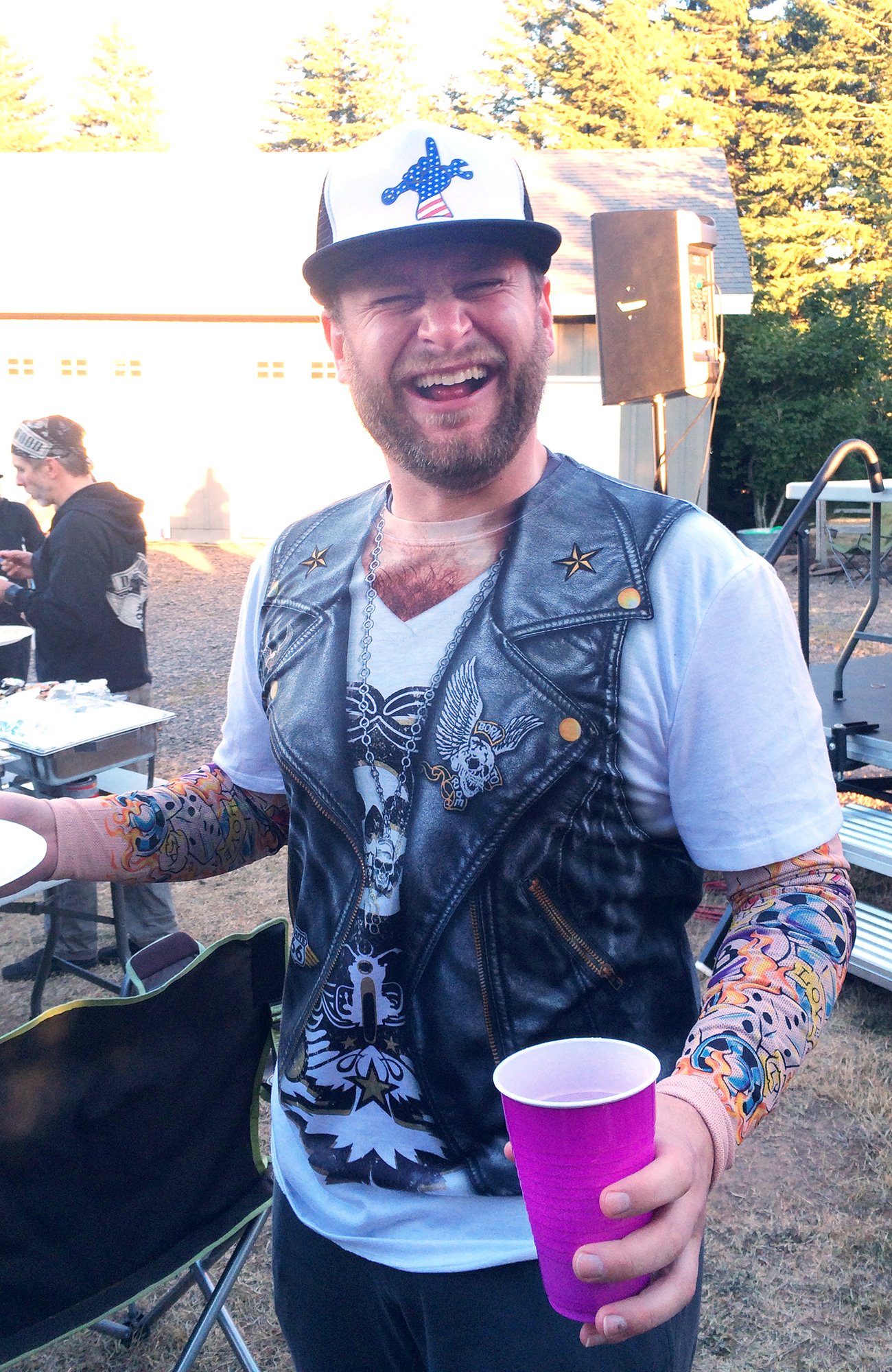 We were stoked to have Jason Britton back with us on the ride. He helped get the first Dirty Sellwood rolling, and is no stranger to an epic margarita stop.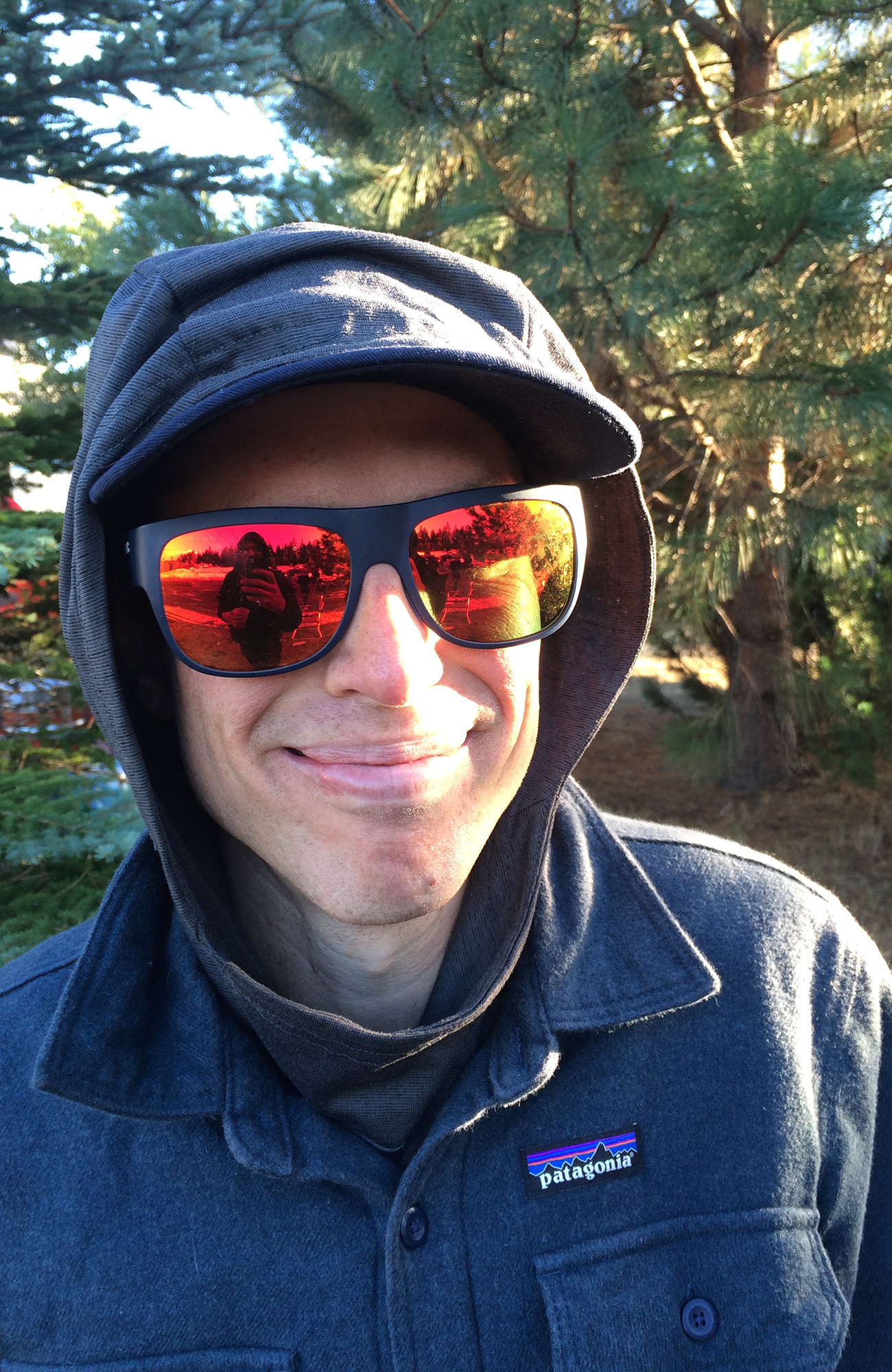 Mitchell arranged all kinds of "Feats of Strength" competitions for folks sticking around and camping out for the night.
There was a bike toss, arm wrestling, beer drinking, and more than a little heckling. We also were treated to a special screening of Manny's documentary of last year's Dirty Sellwood. We'll definitely be sharing that with you all once it finally goes live to the public.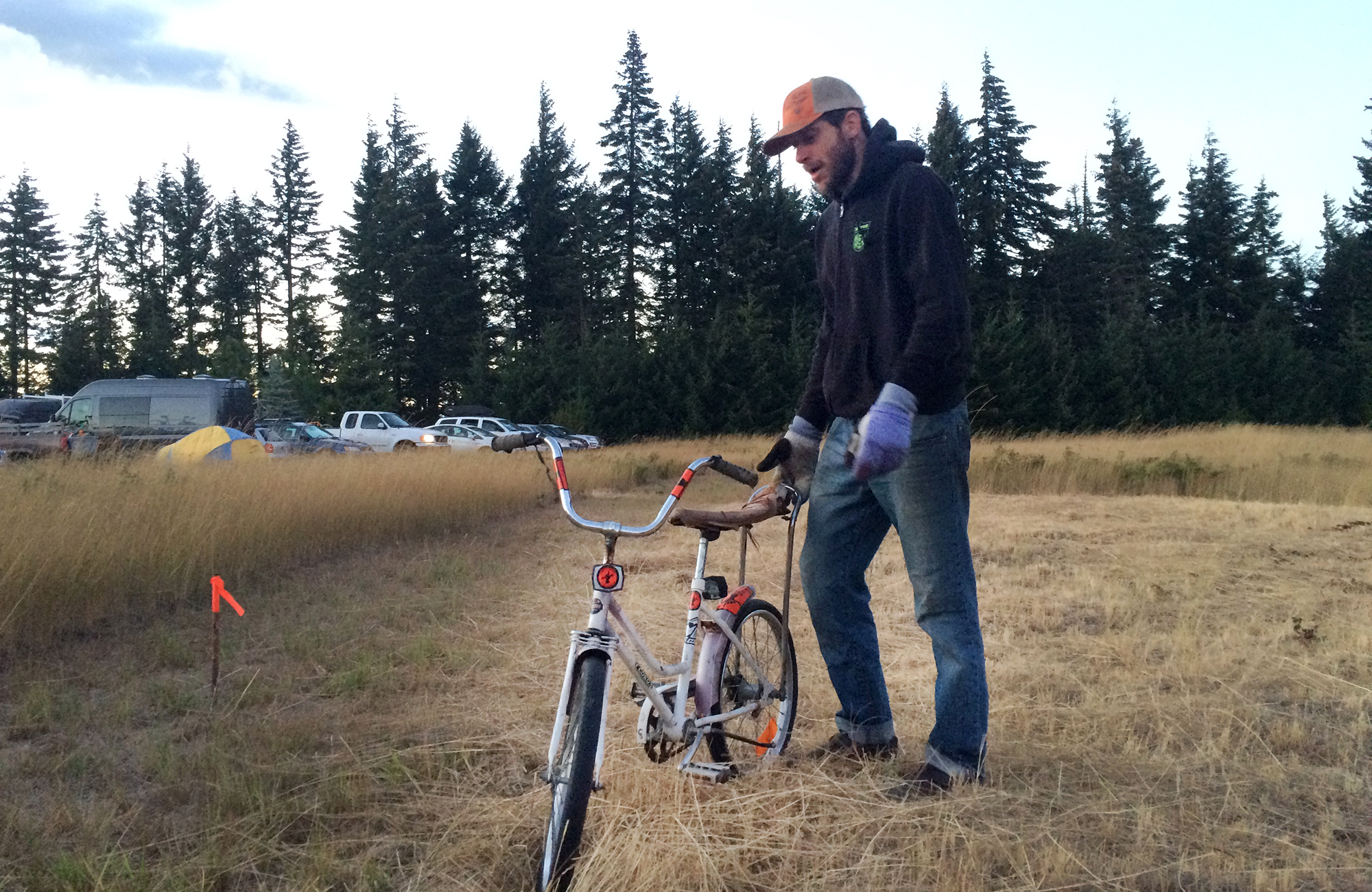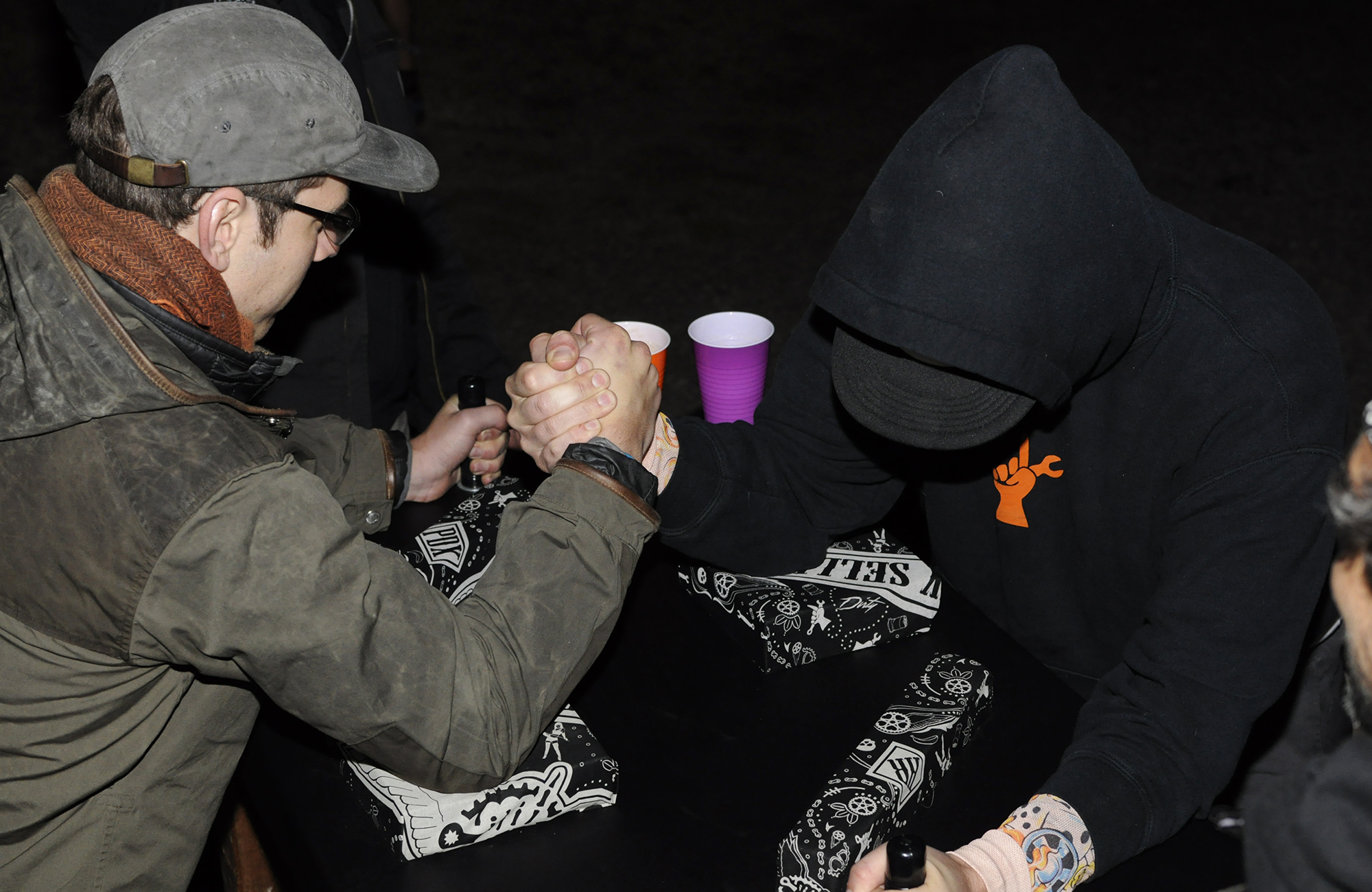 In the meantime we'd like to thank our amazing hosts who helped make the Dirty Sellwood happen, and let a bunch of stinky bikers invade their property for a weekend.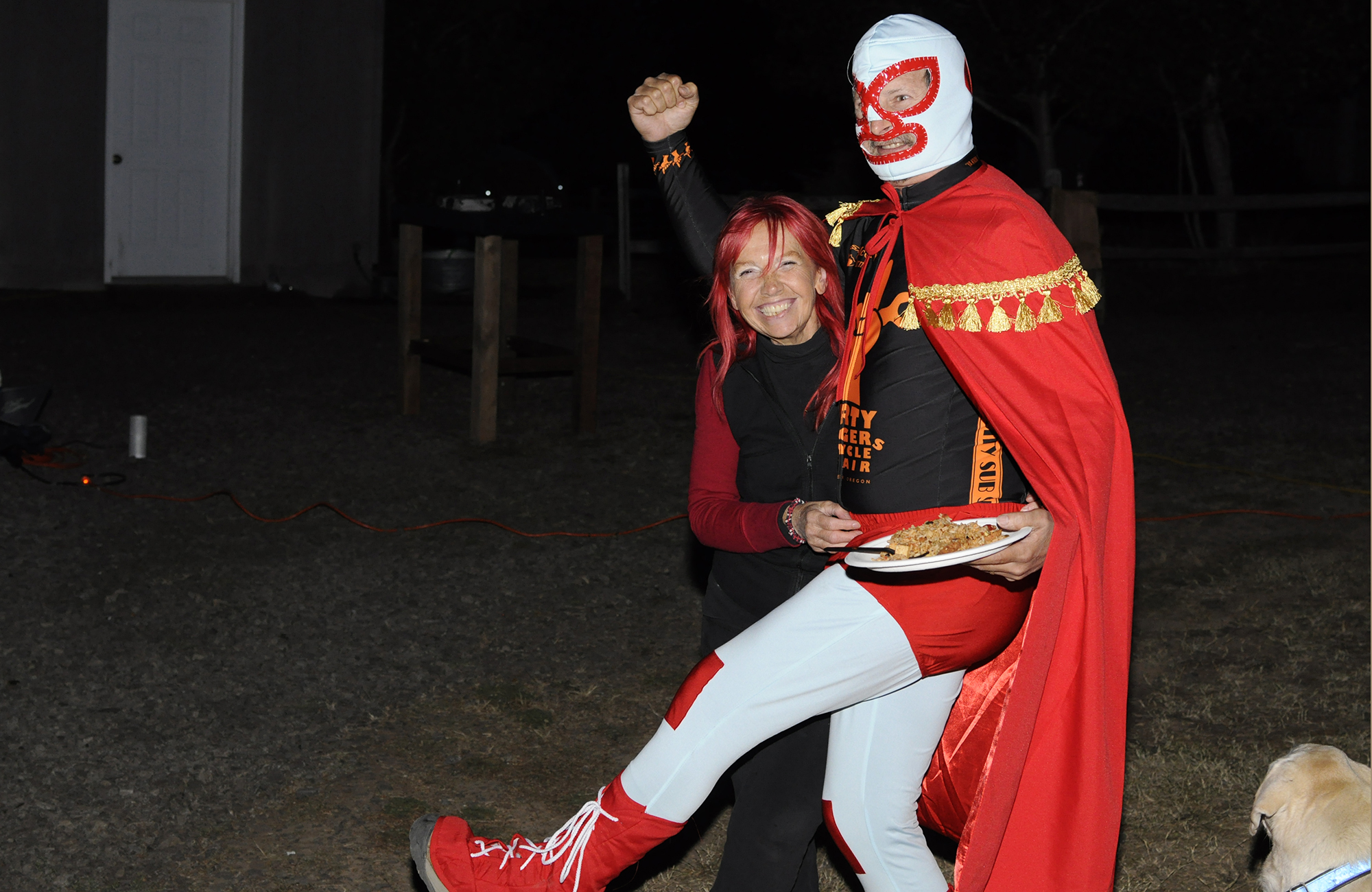 We also had amazing contributions from 10 Speed Coffee, mountains of food from Four and Twenty Blackbirds, and prizes and Coldbrew donated by Stumptown Coffee Roasters. The biggest of thanks goes to all our friends at Dirty Fingers in Hood River who truly outdid themselves leading the way in planning such an amazing ride. Stop in sometime, and grab yourself a beer. You haven't experienced Hood River 'till you do.