For the third year now we have joined up with our good friends at Dirty Fingers Bicycle Repair in Hood River to embark on a shop ride of epic proportions. In years past we've ridden the back roads from Sellwood to Hood River and visa versa. This year we changed up the format and set goals to circumnavigate Mt Hood beginning and ending in Hood River. In short: 110 miles, over 10,000 feet of climbing, 30-40% dirt/gravel. Our kind of ride.
We also opened up the ride a bit this year to folks outside the shop and close team members. You know, the kind of folks who are likely to forgive us for putting them through such misery. Hopefully.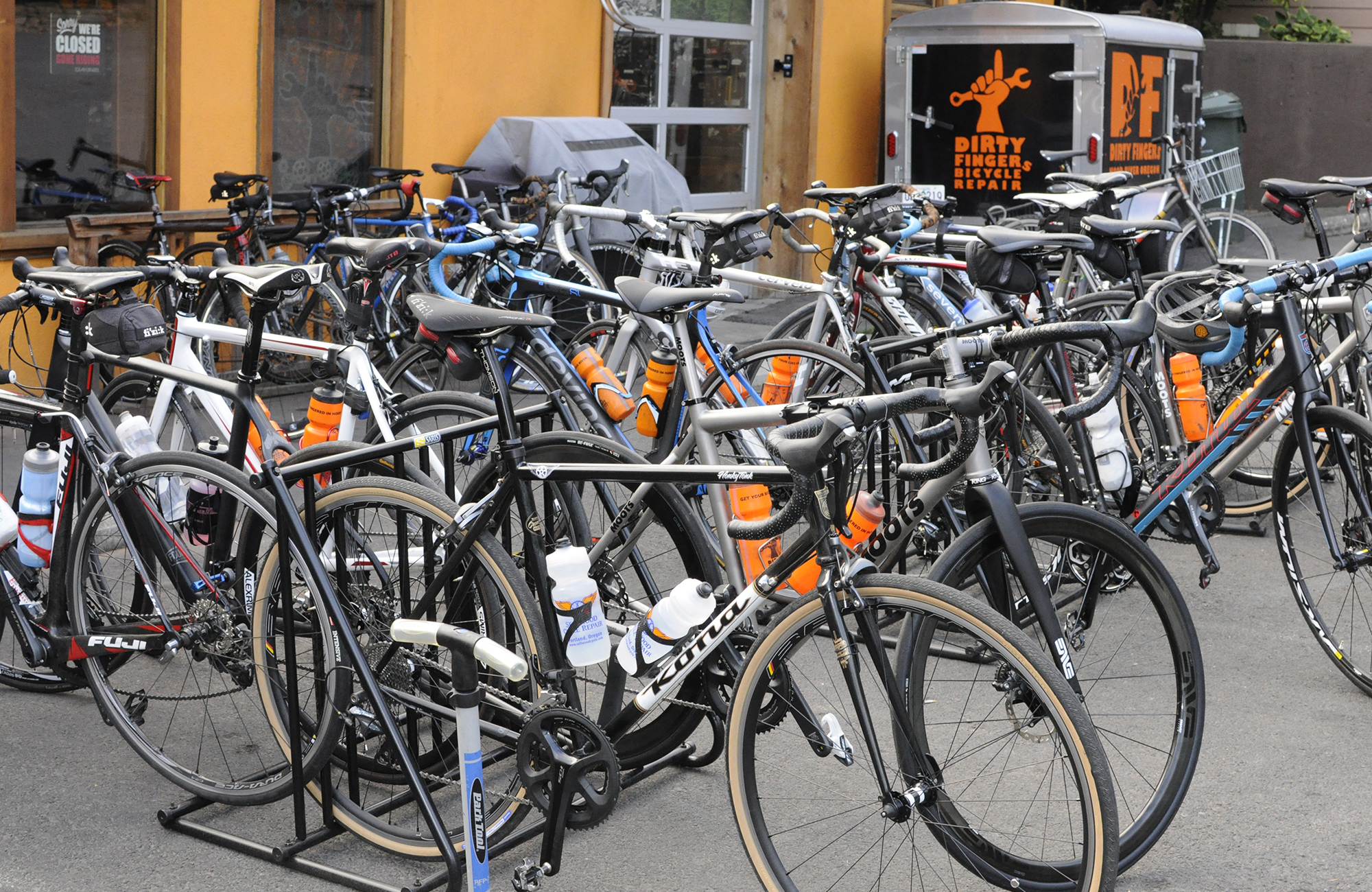 Early Sunday morning we rallied in the parking lot of Dirty Fingers. Slammed coffee and inhaled breakfast from the neighboring Kickstand Cafe (Effing awesome by the way!). The trumpet revelry called us together for rules, warnings, and eulogies.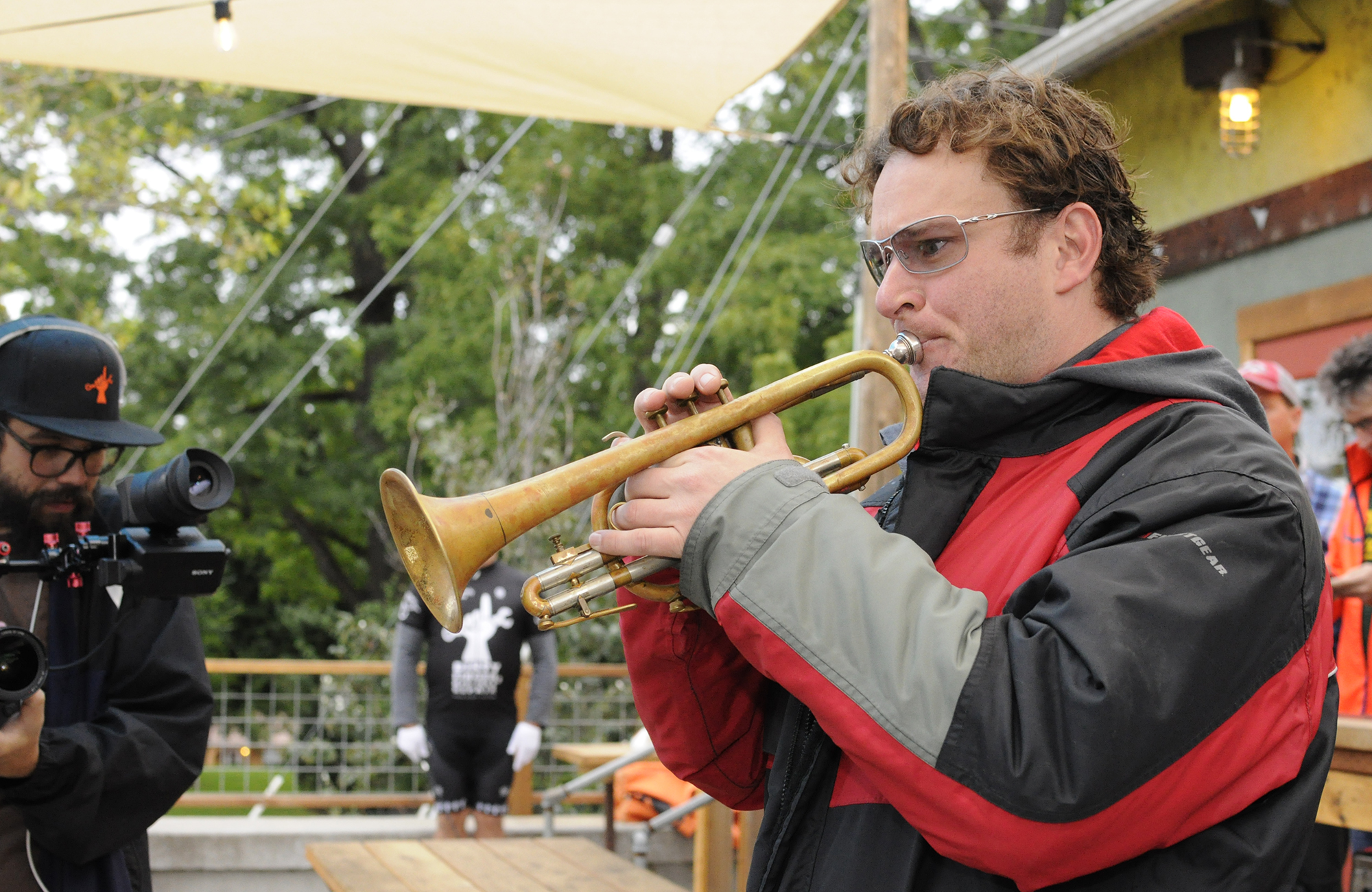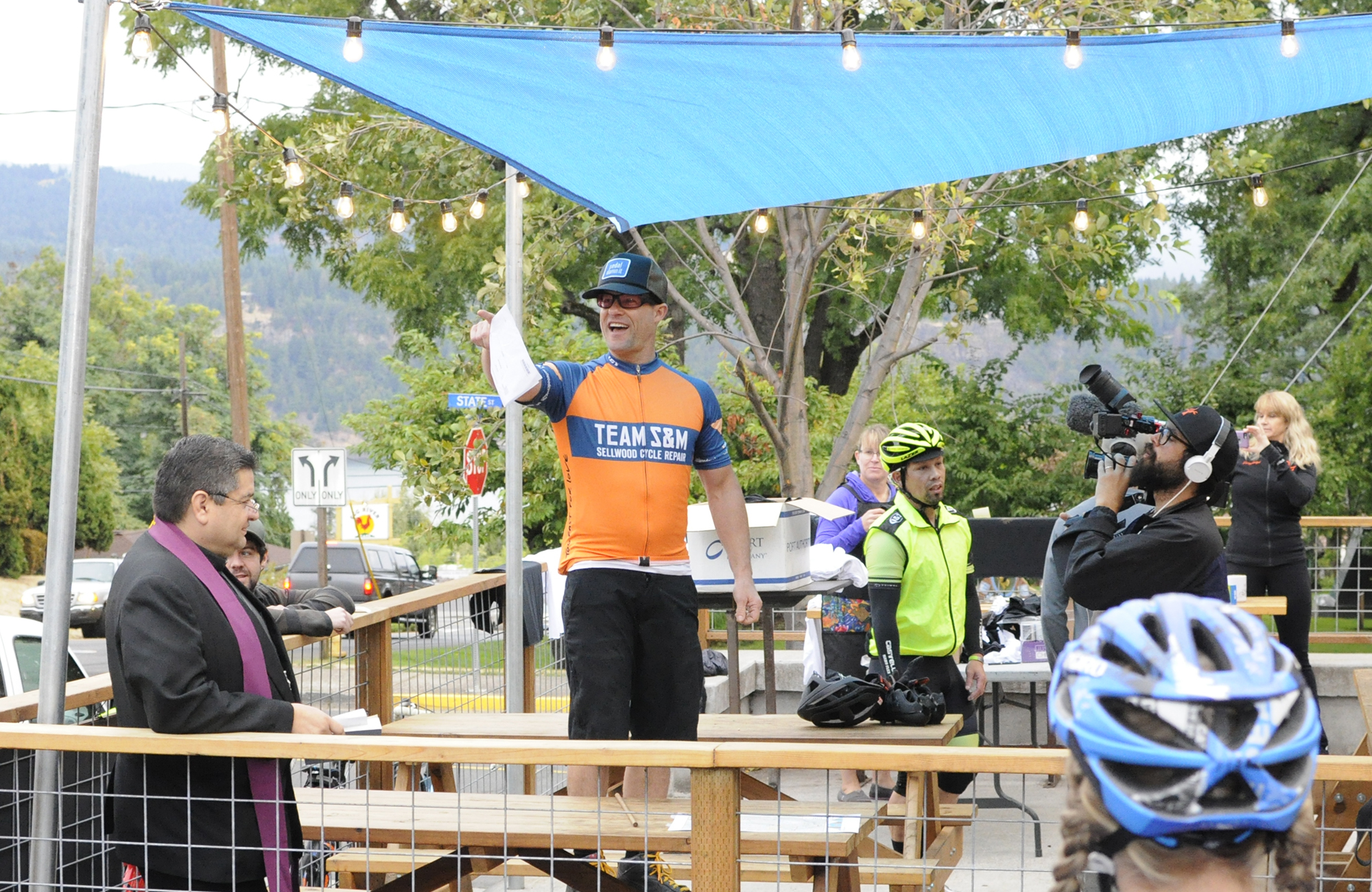 Already an epic route they upped the ante and set up two additional competitions for the riders: A sprint to win the sinister Sellwood Cycle Riding Crop, and a KOM for the coveted "Dirty Fingers Cup". The highest of honorable victories in Northwest cycling lore.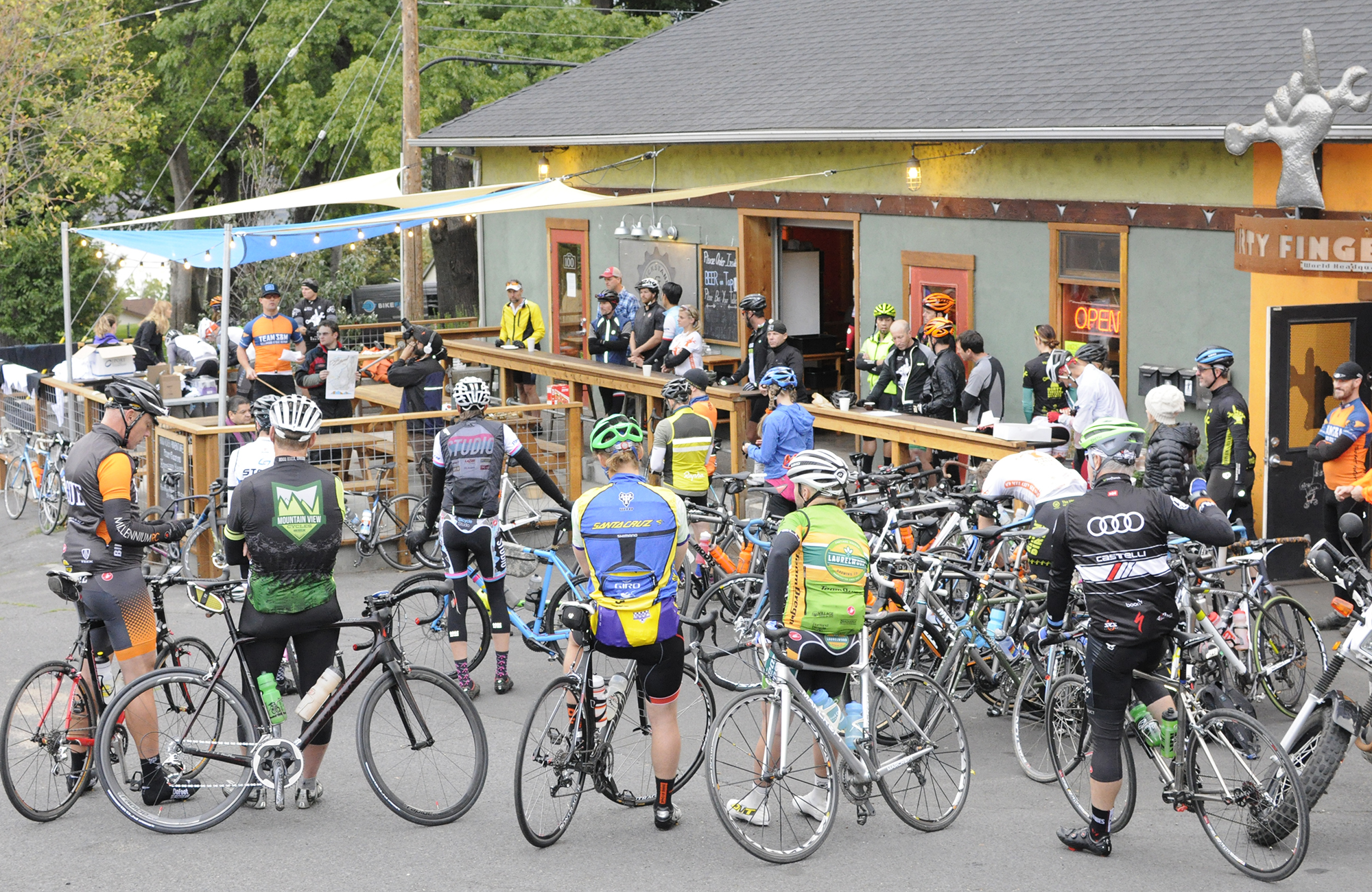 Needless to say putting on your game face was mandatory.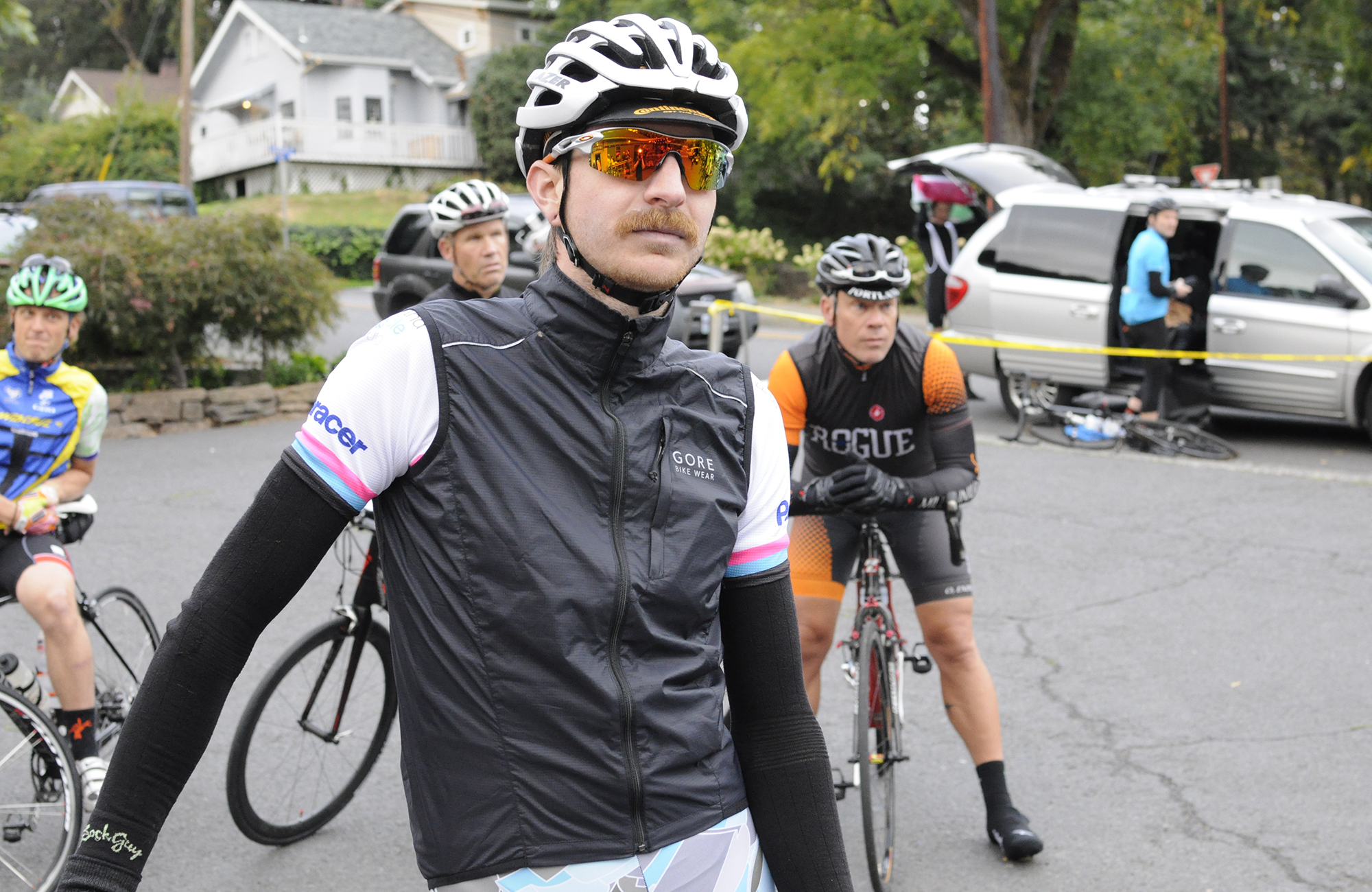 After a nondenominational "Blessing of the Peloton" by Father Raoul we made final preparations and set off.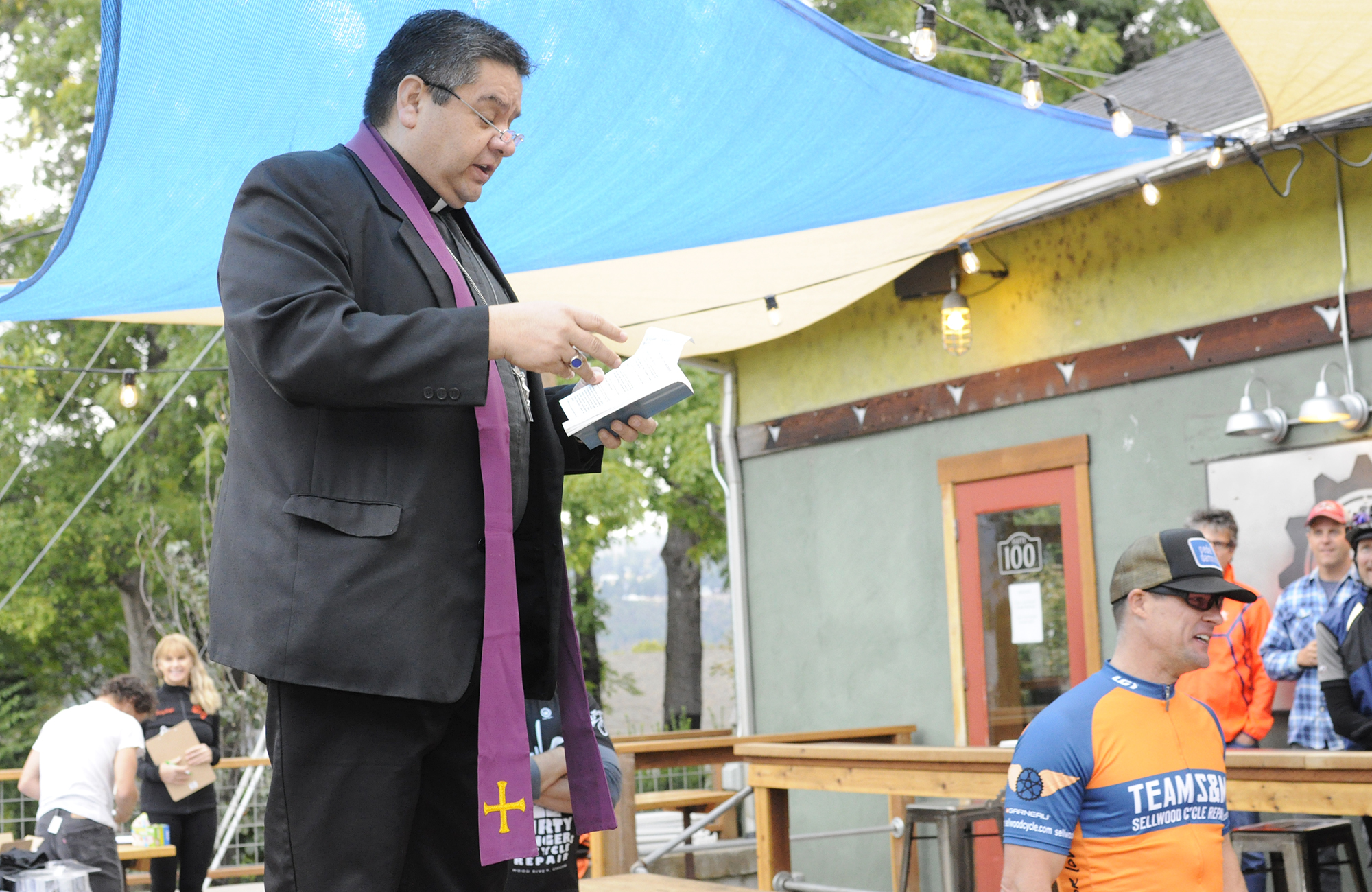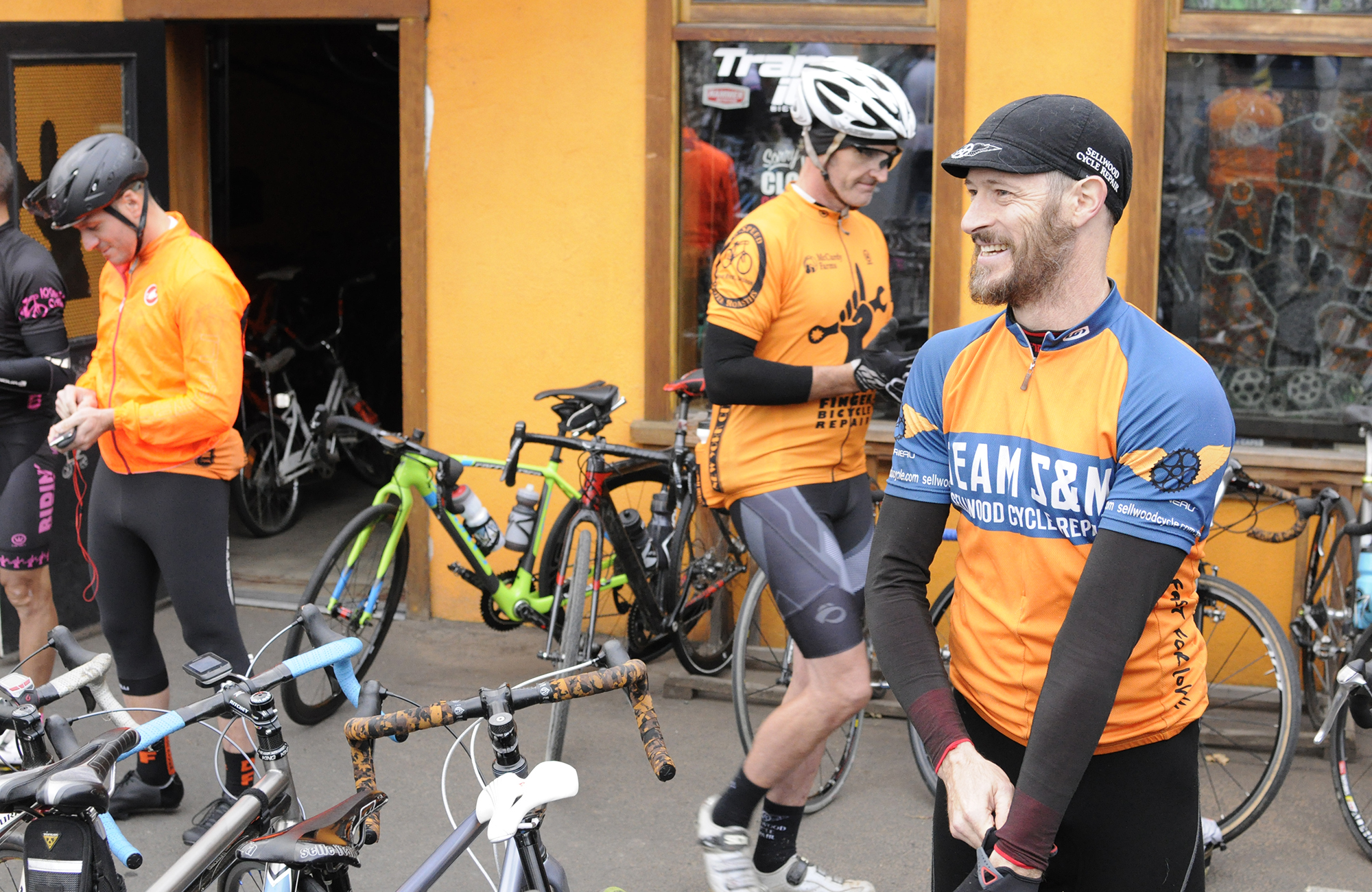 The ride started off with a neutral roll out through downtown Hood River.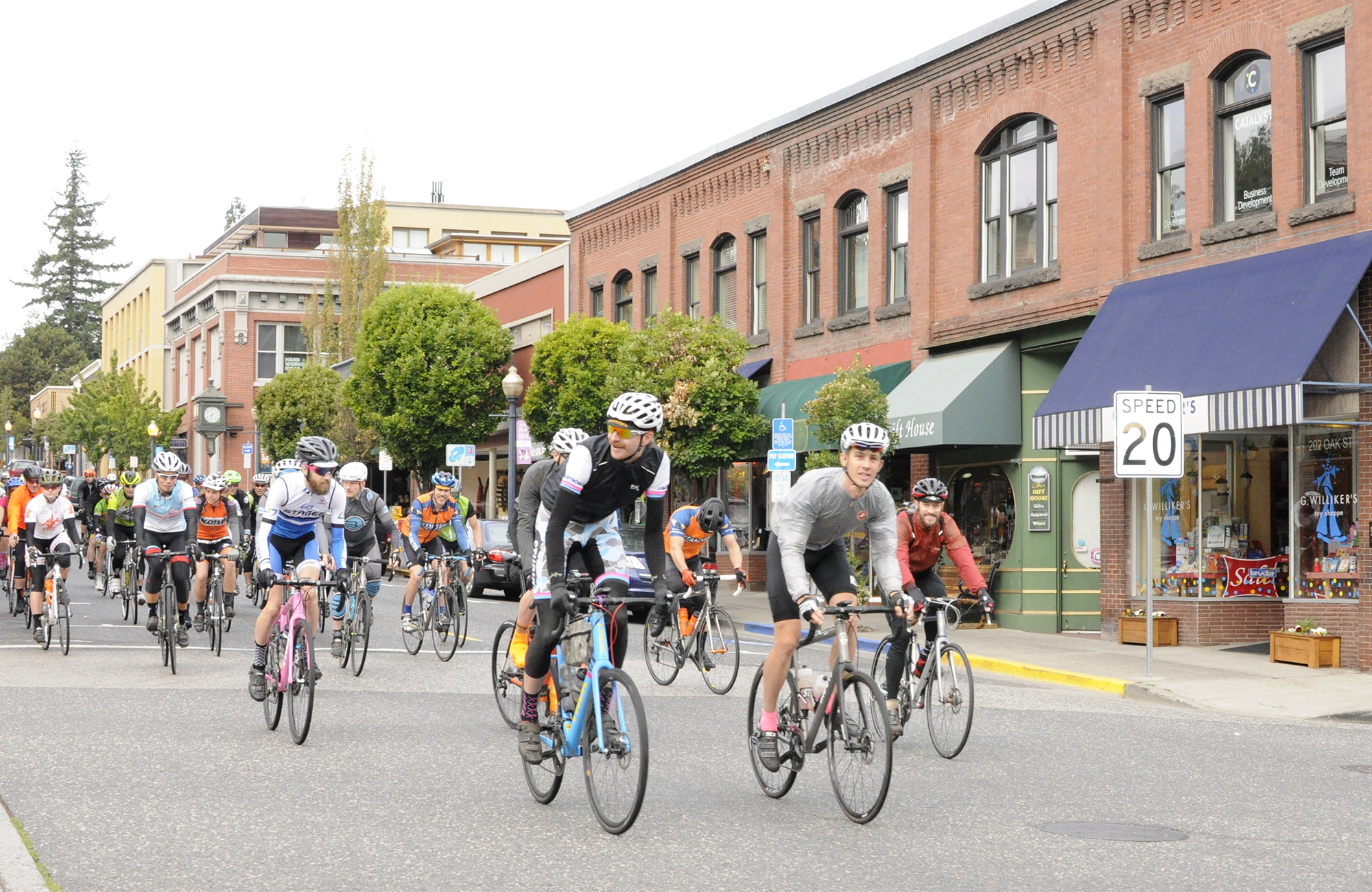 And then the climbing began.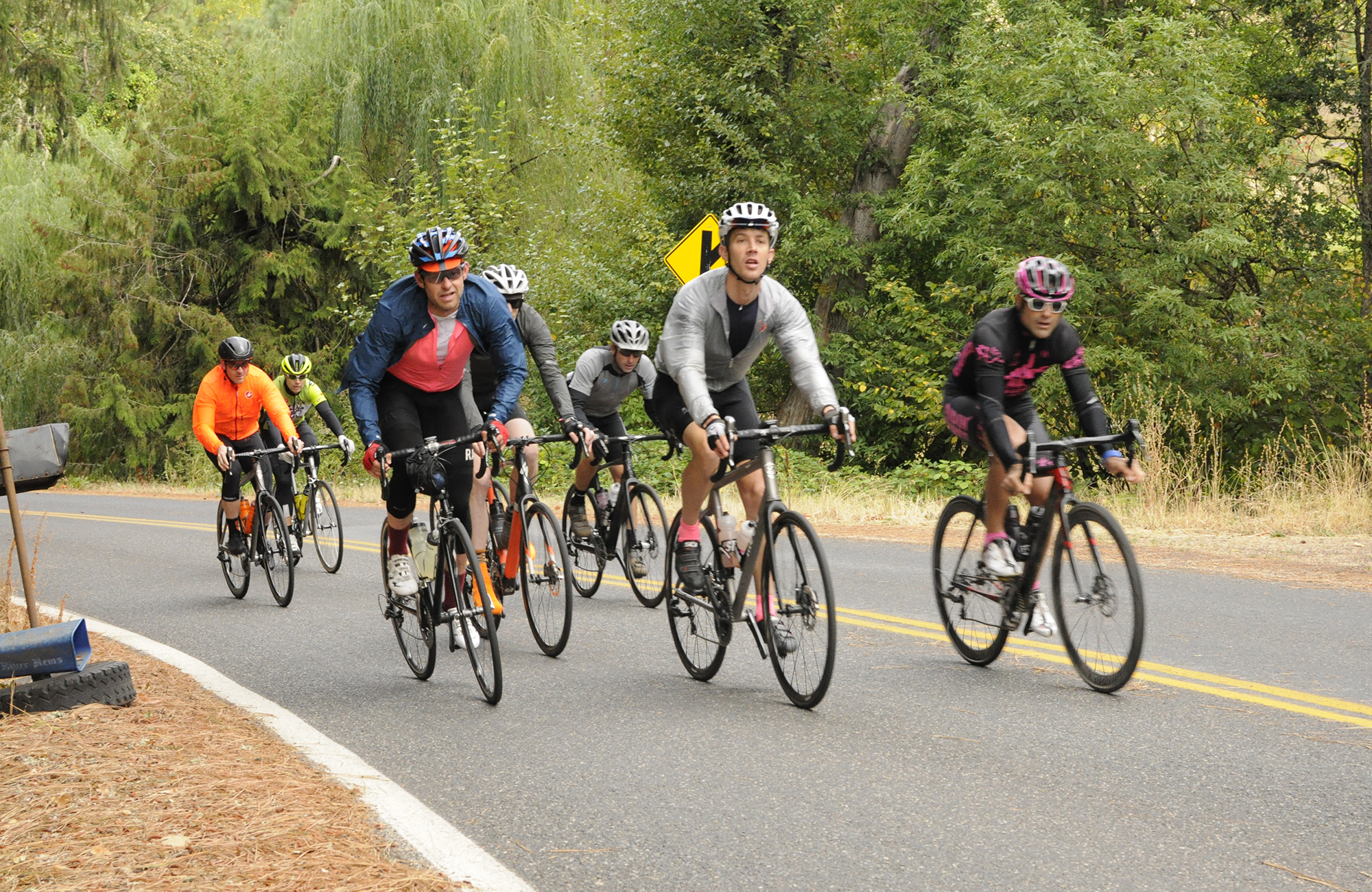 Josh Liberles of Hifi Wheels took the sprint by a wide margin and continued to set a strong pace for the remainder of the ride.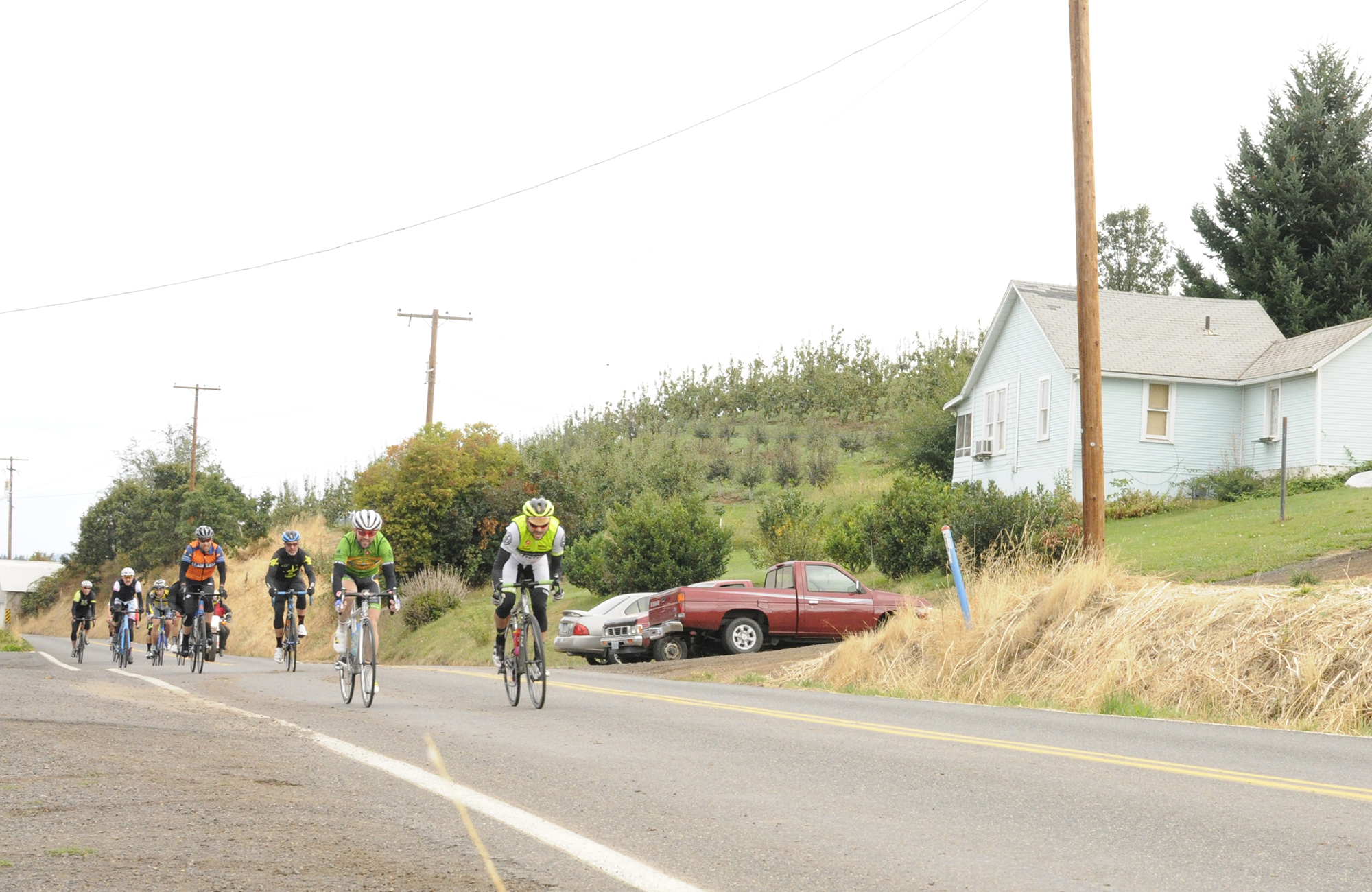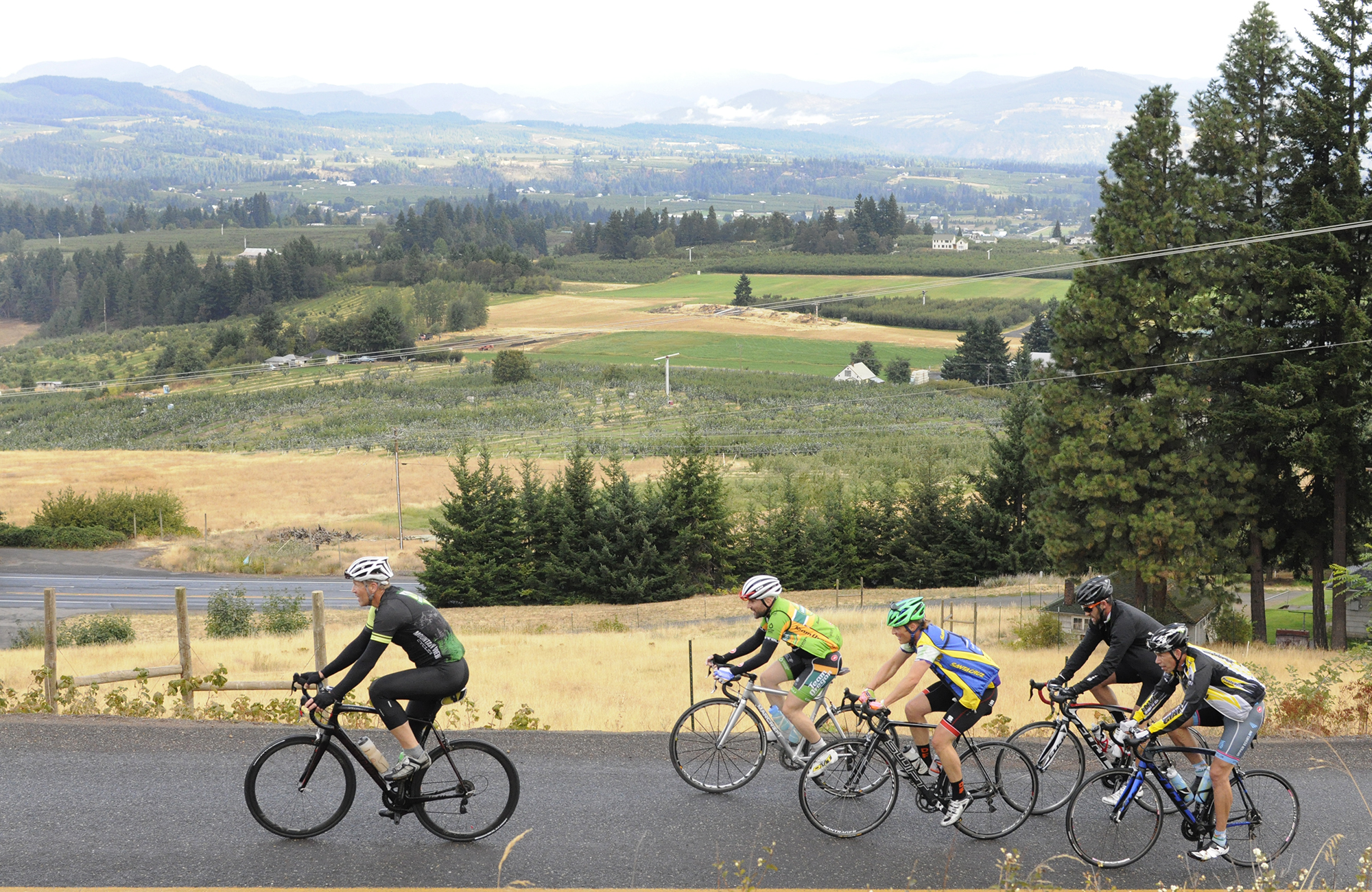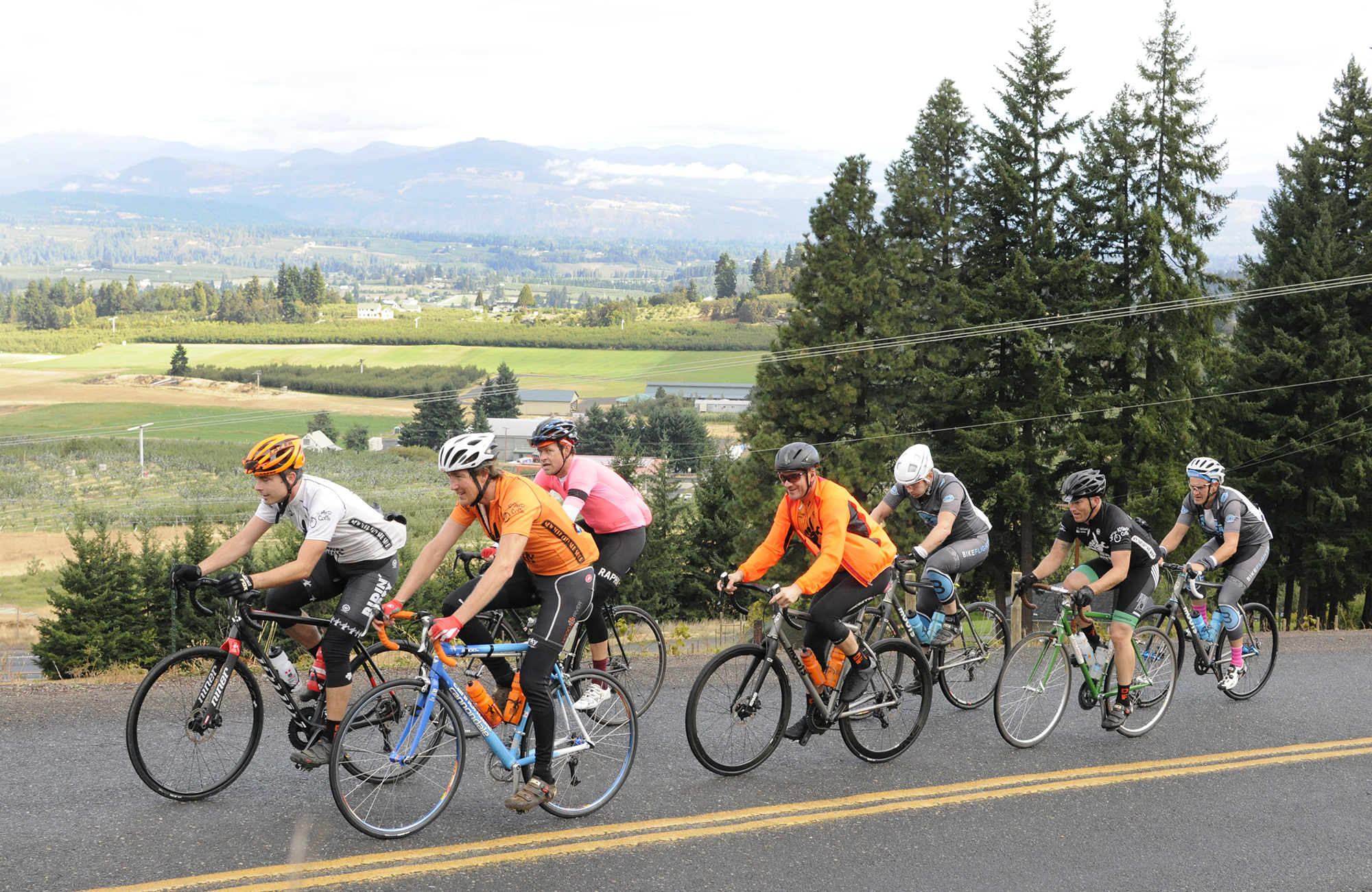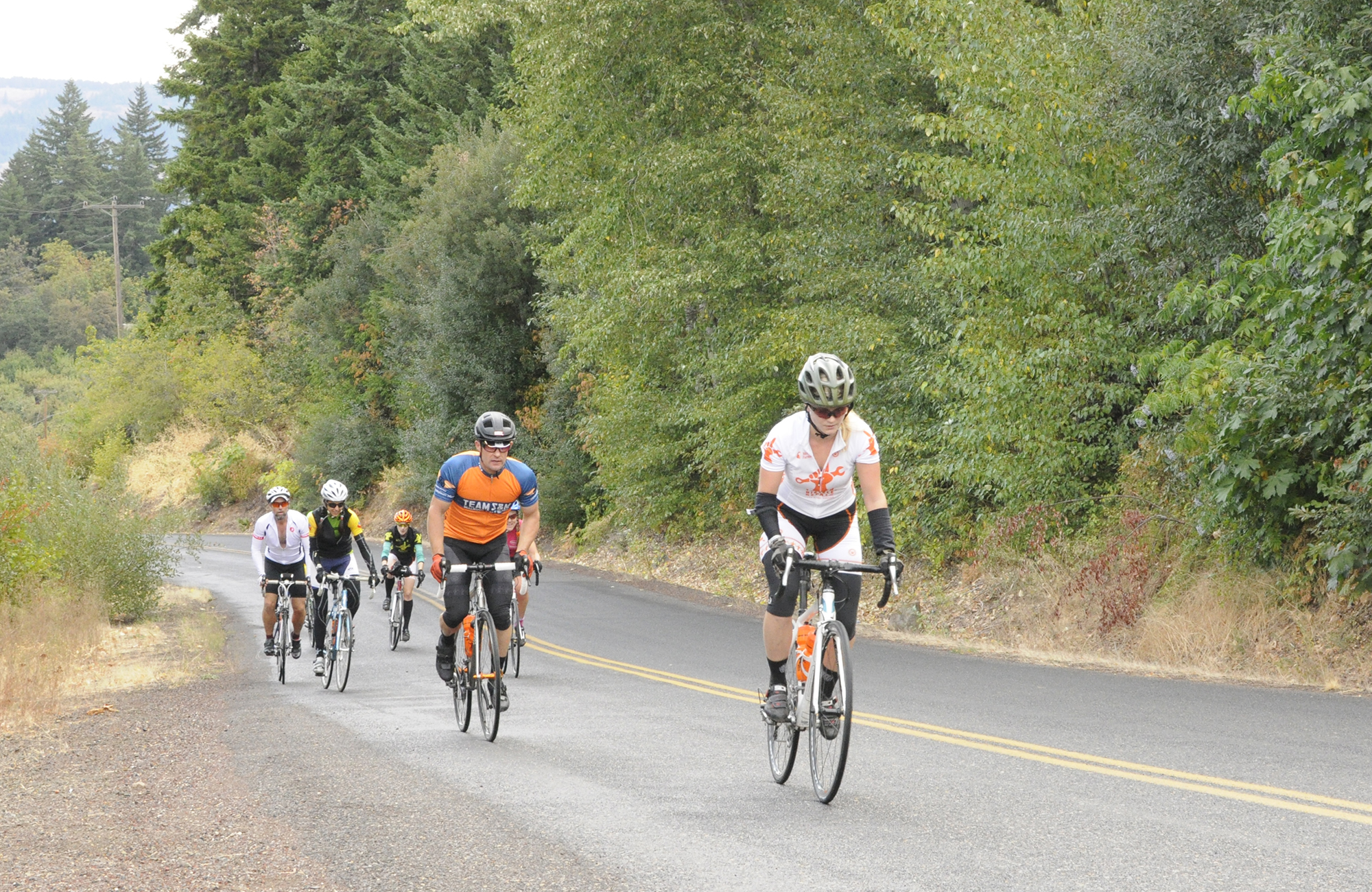 The climb up to Surveyors Ridge was awesome. A mix of winding hardpack dirt and broken asphalt.  Gaps were starting to form between groups, and despite the appearance of many a pain face spirits were high.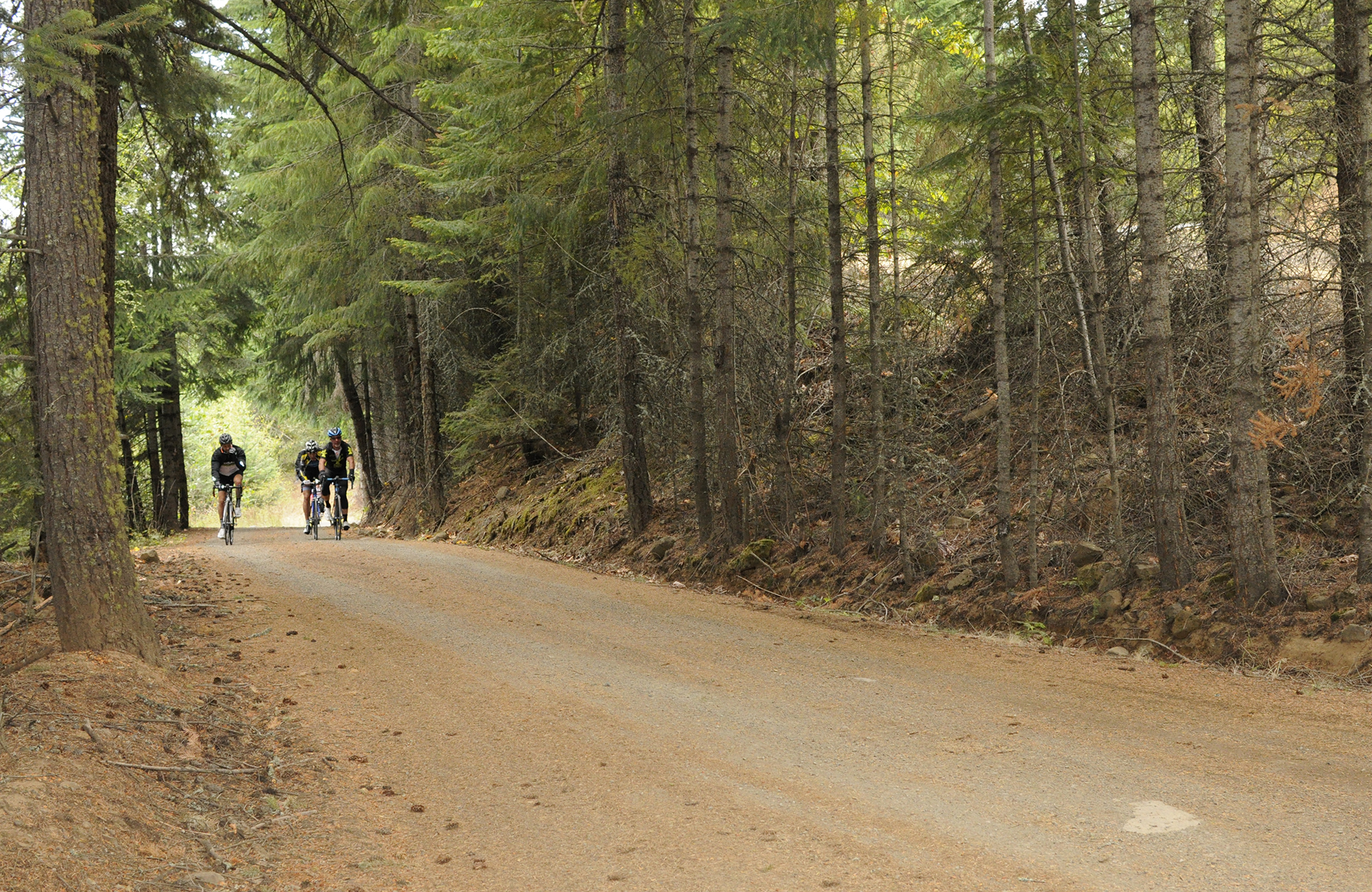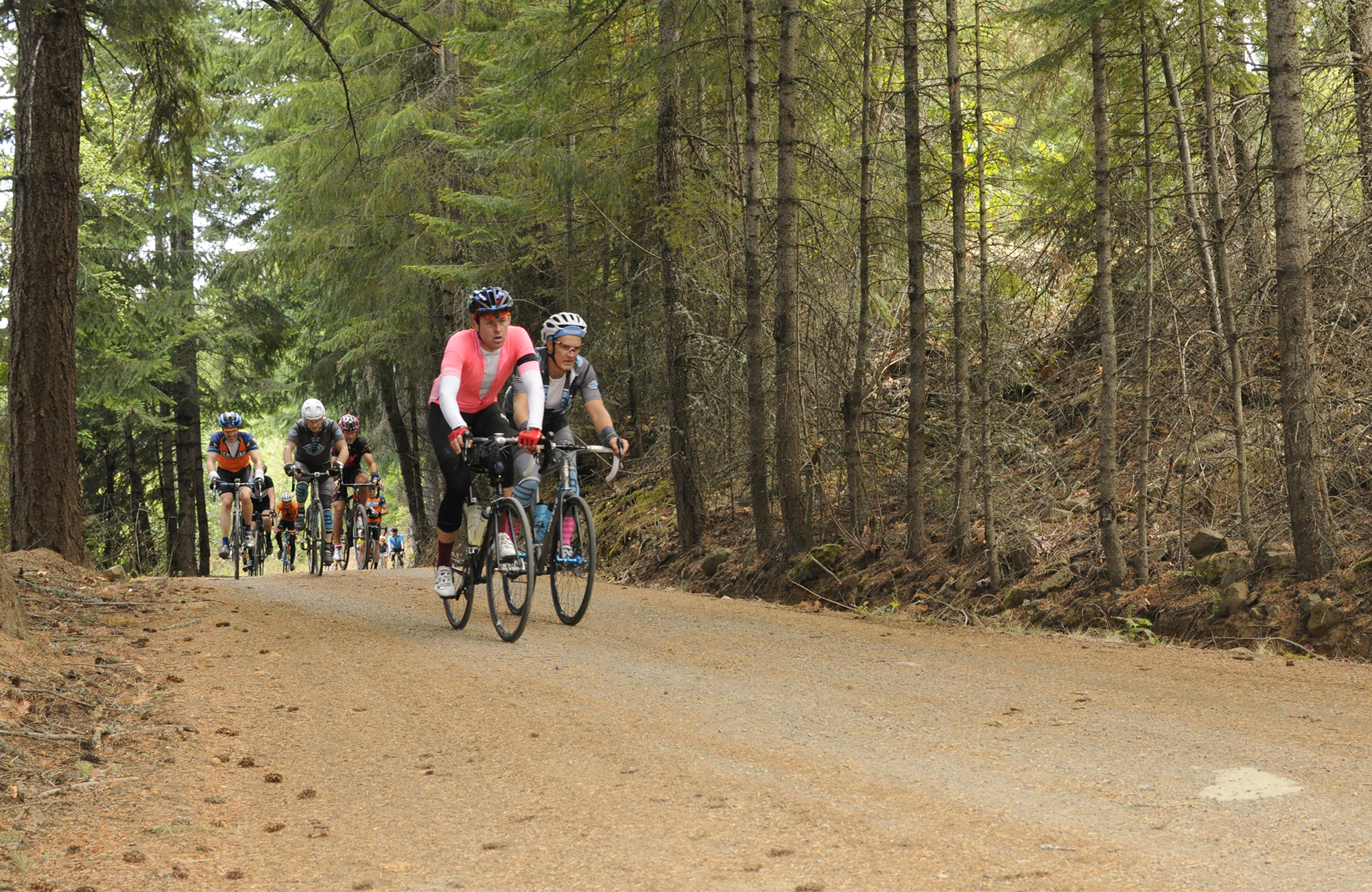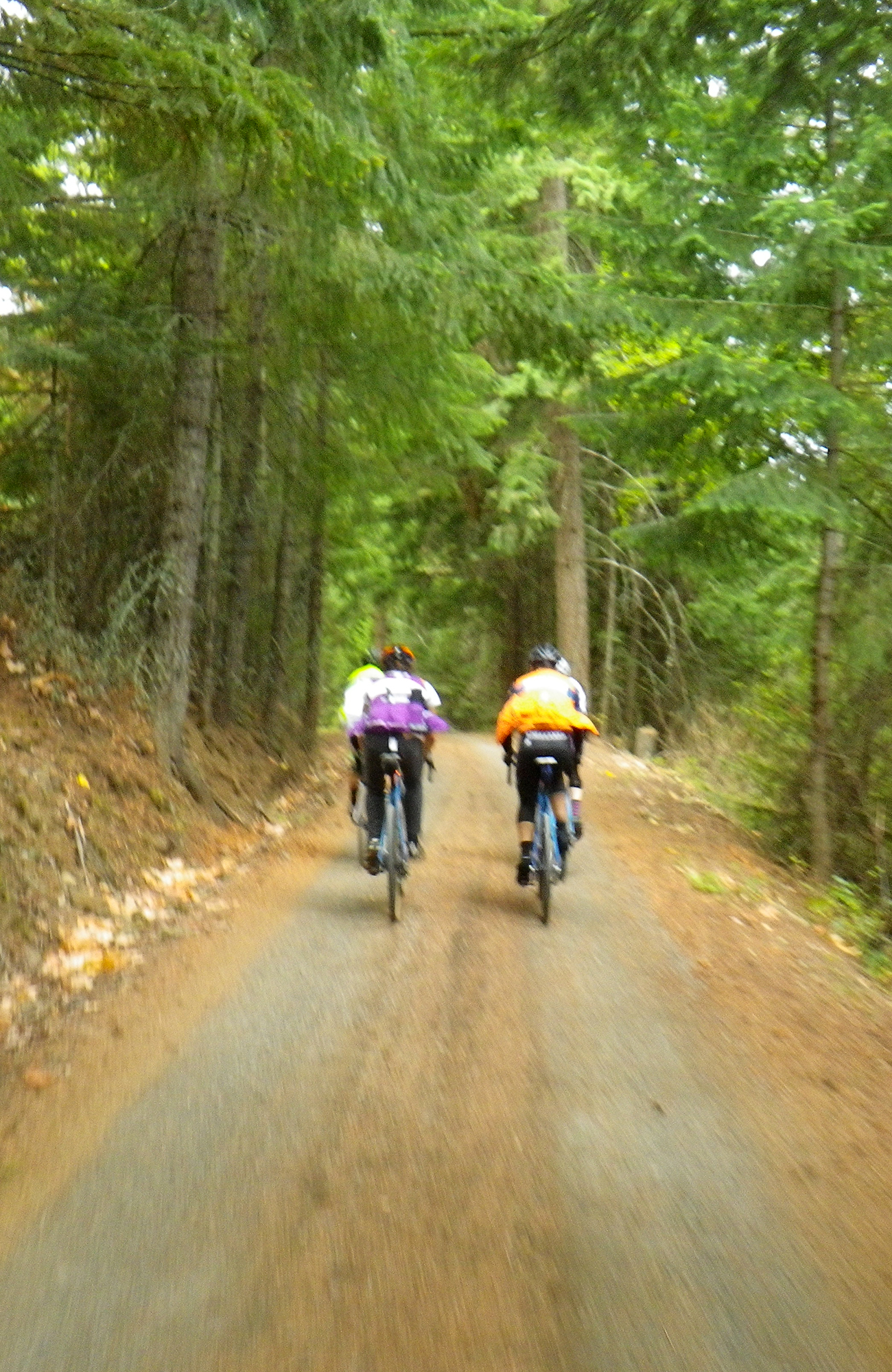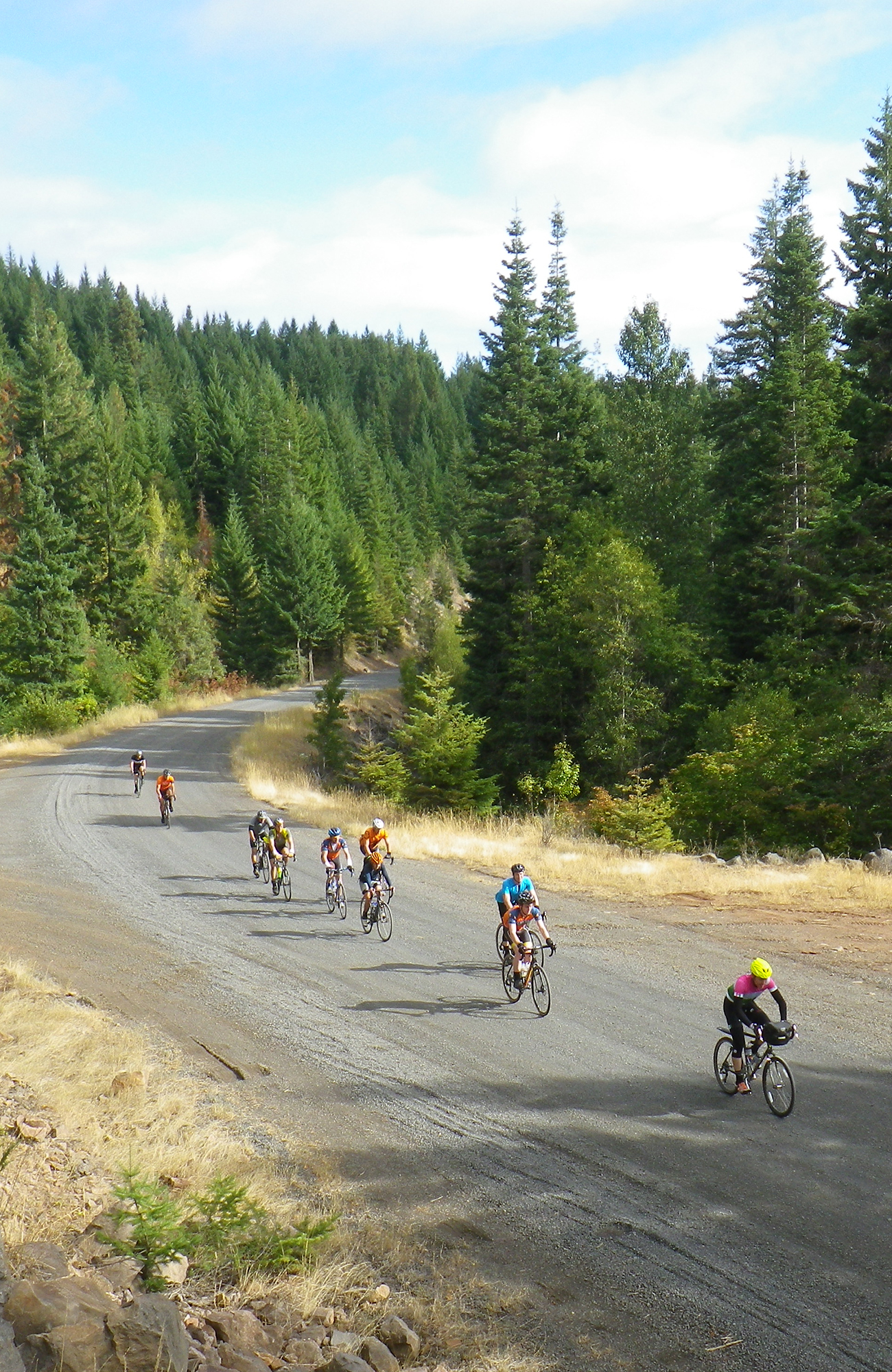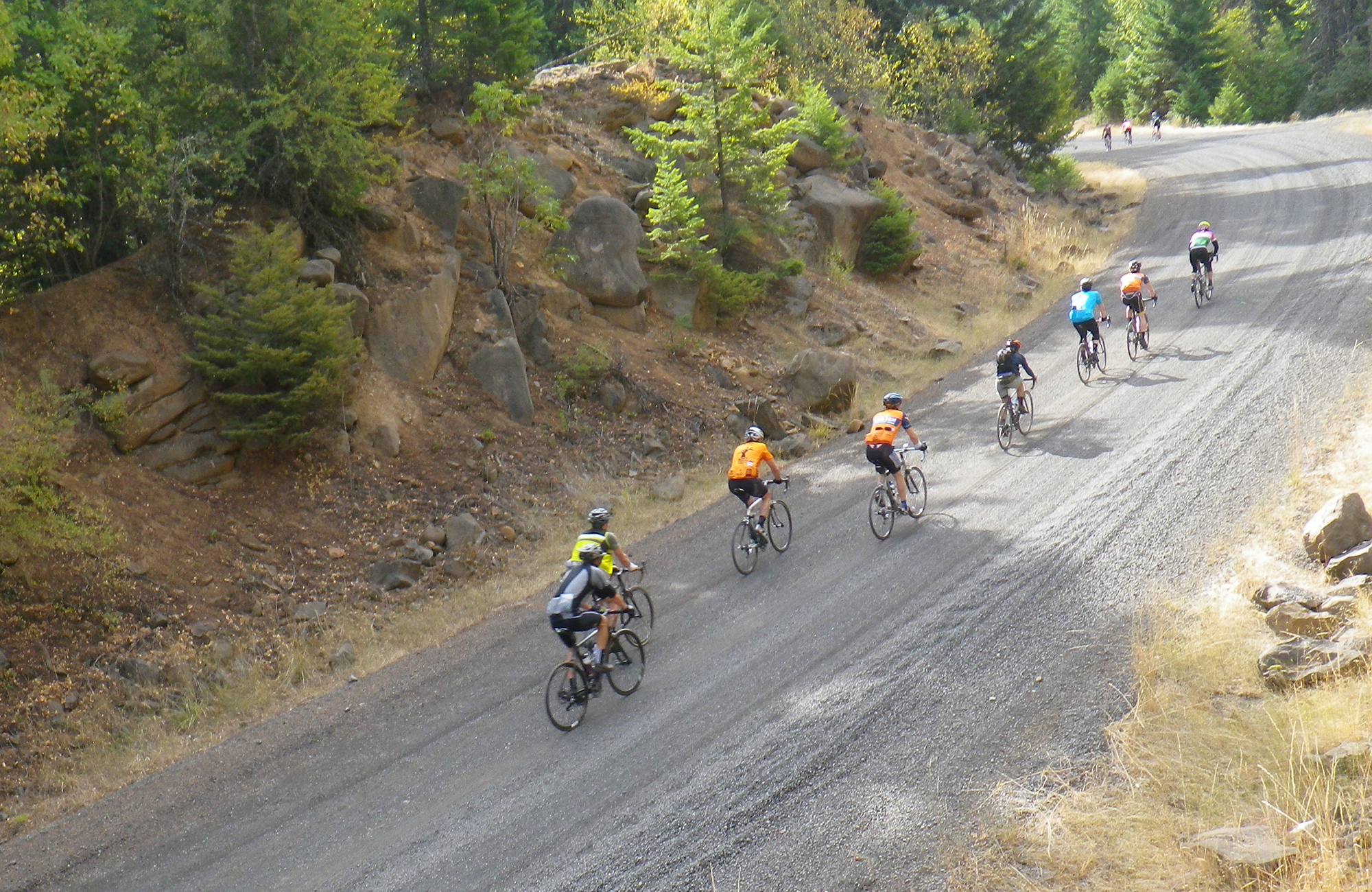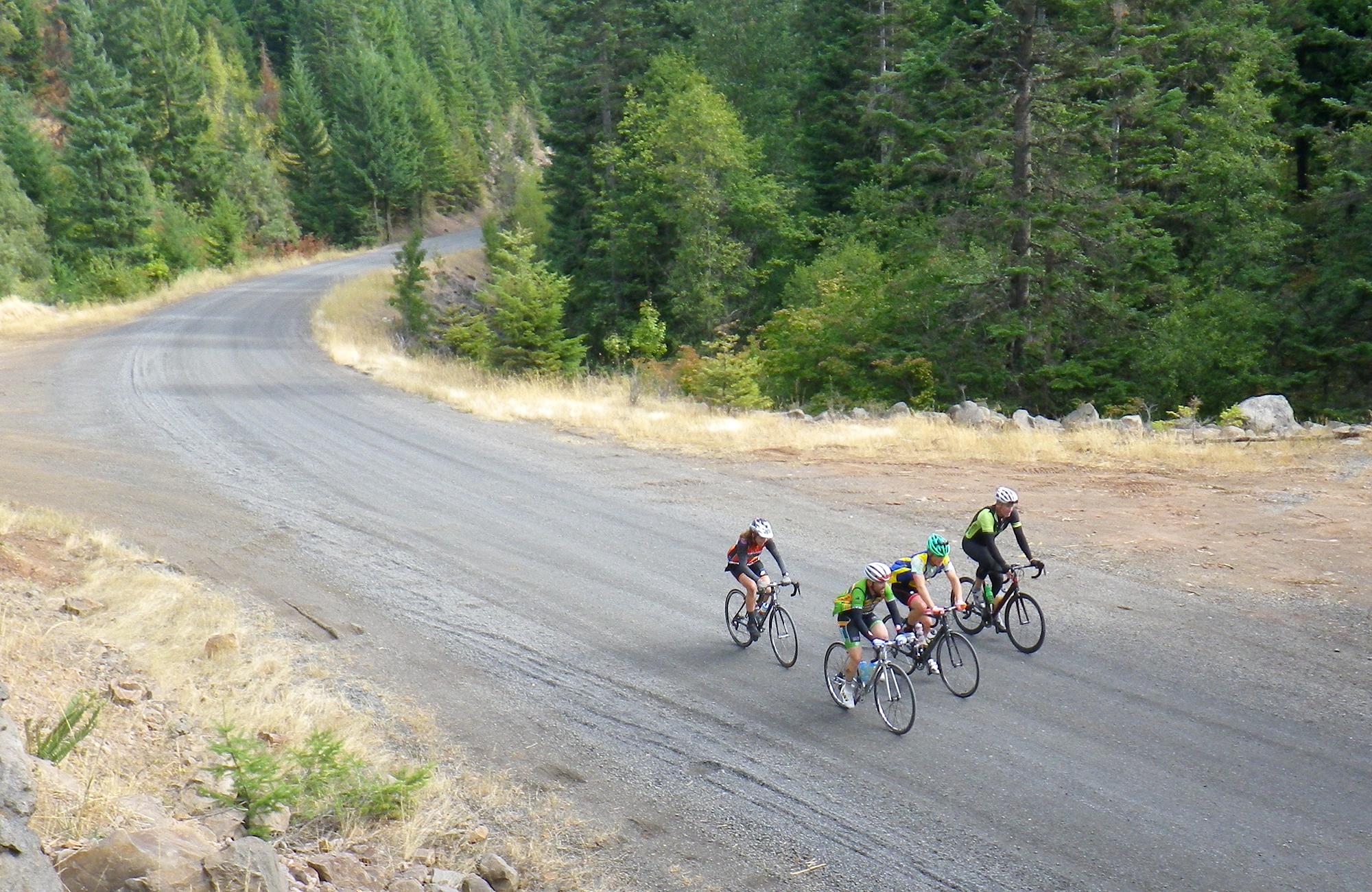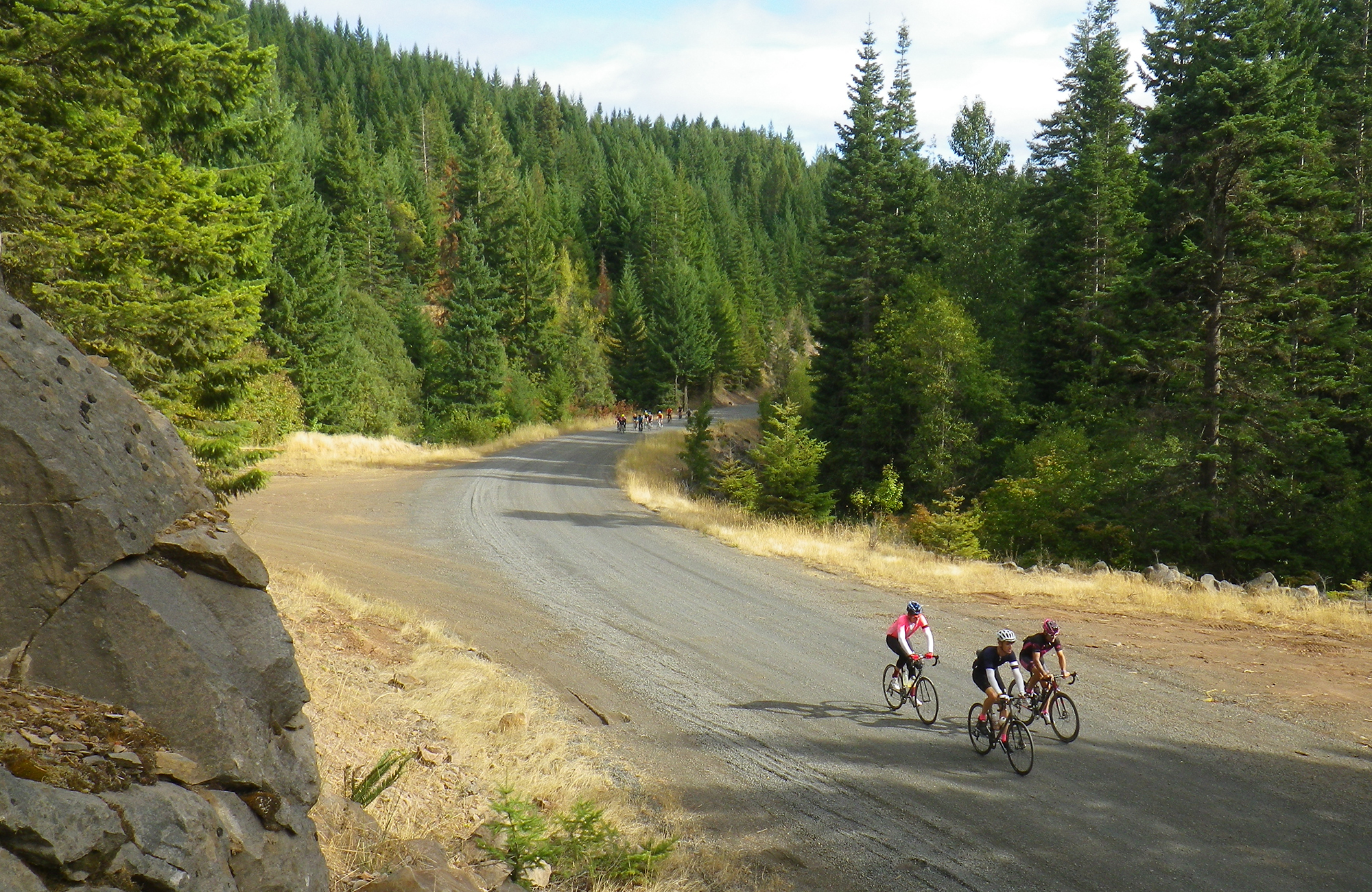 Descending the South side of Surveyors was equally as awesome. Smooth-as-silk pavement and decent temperatures.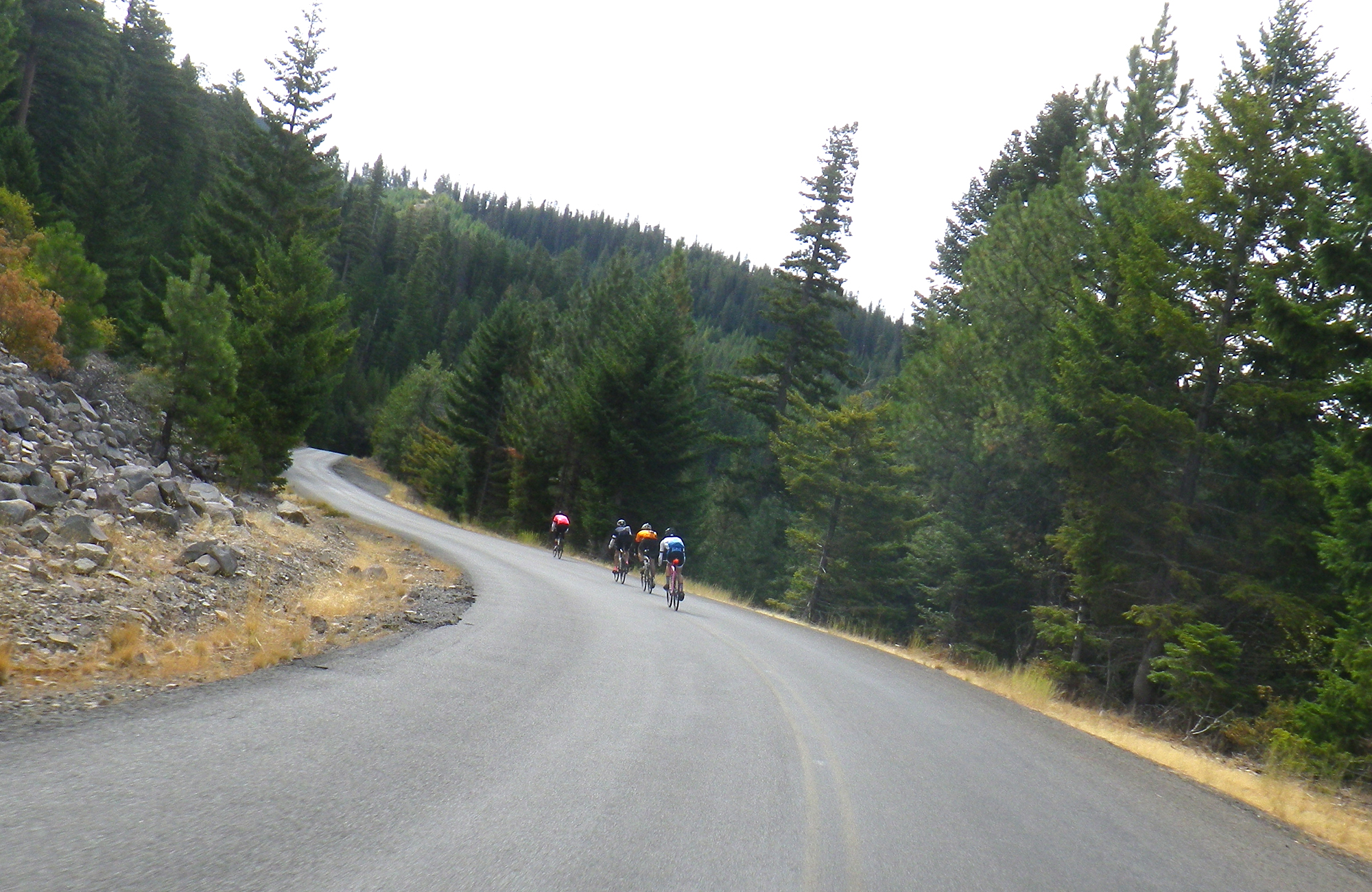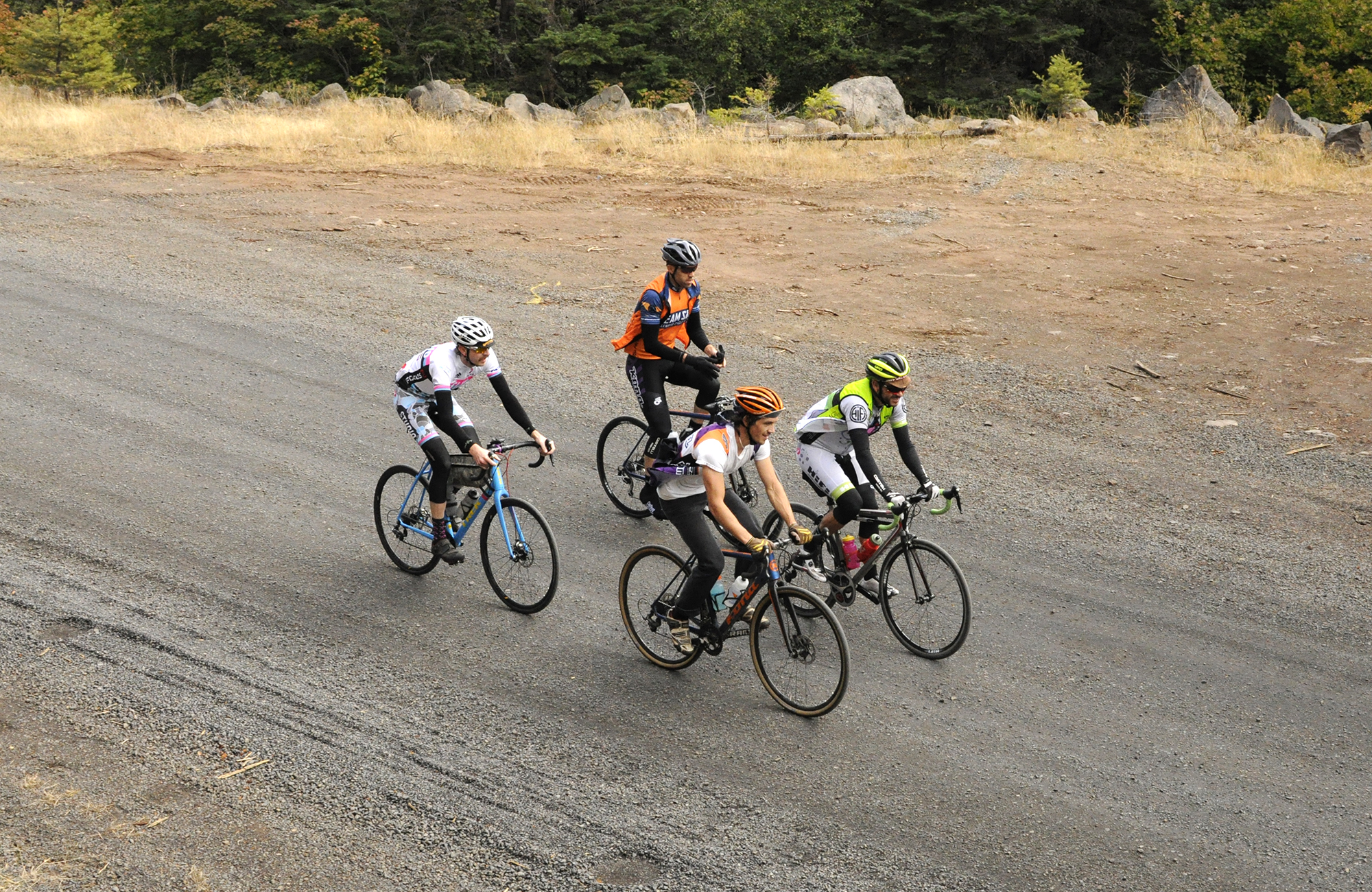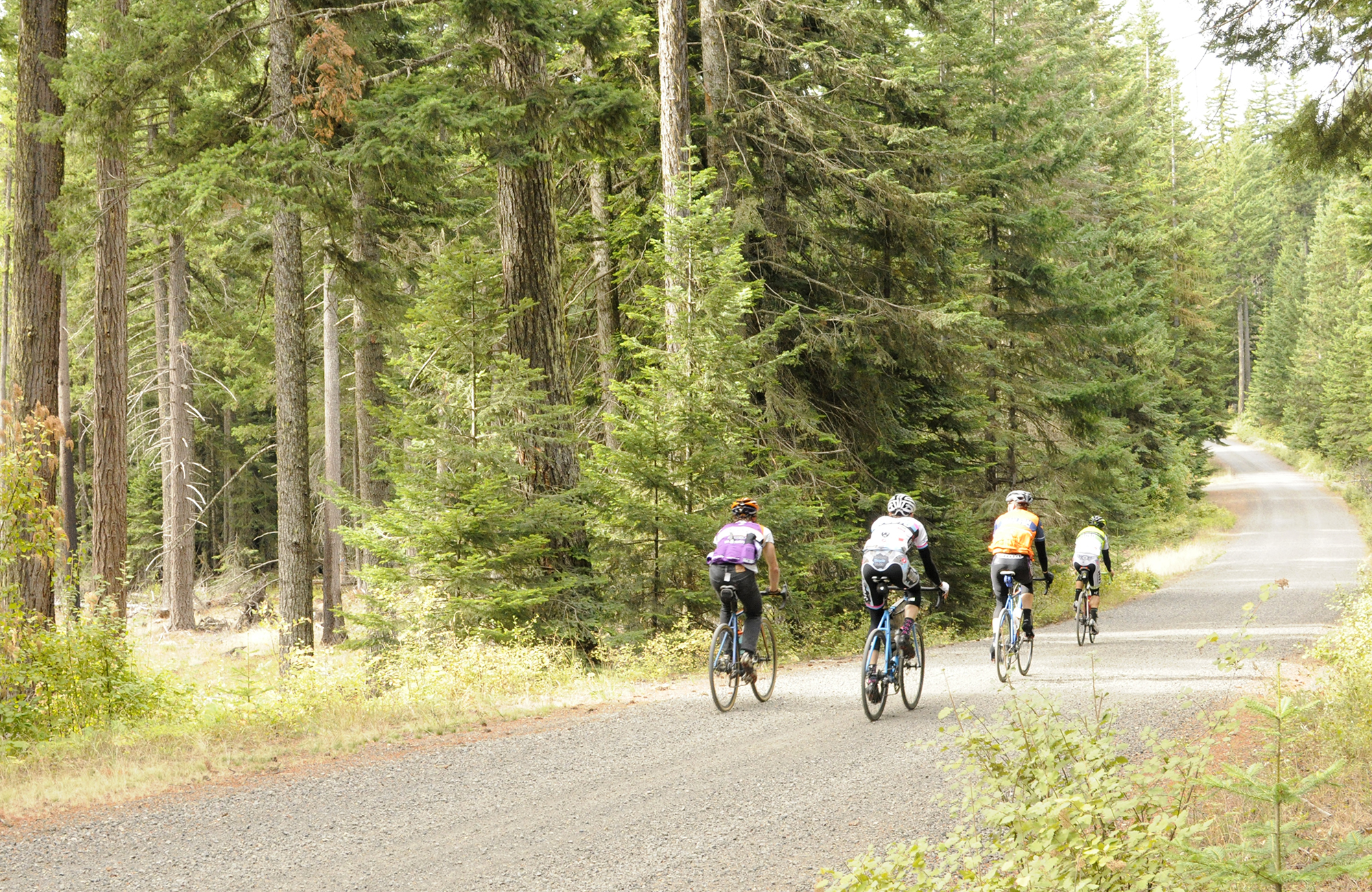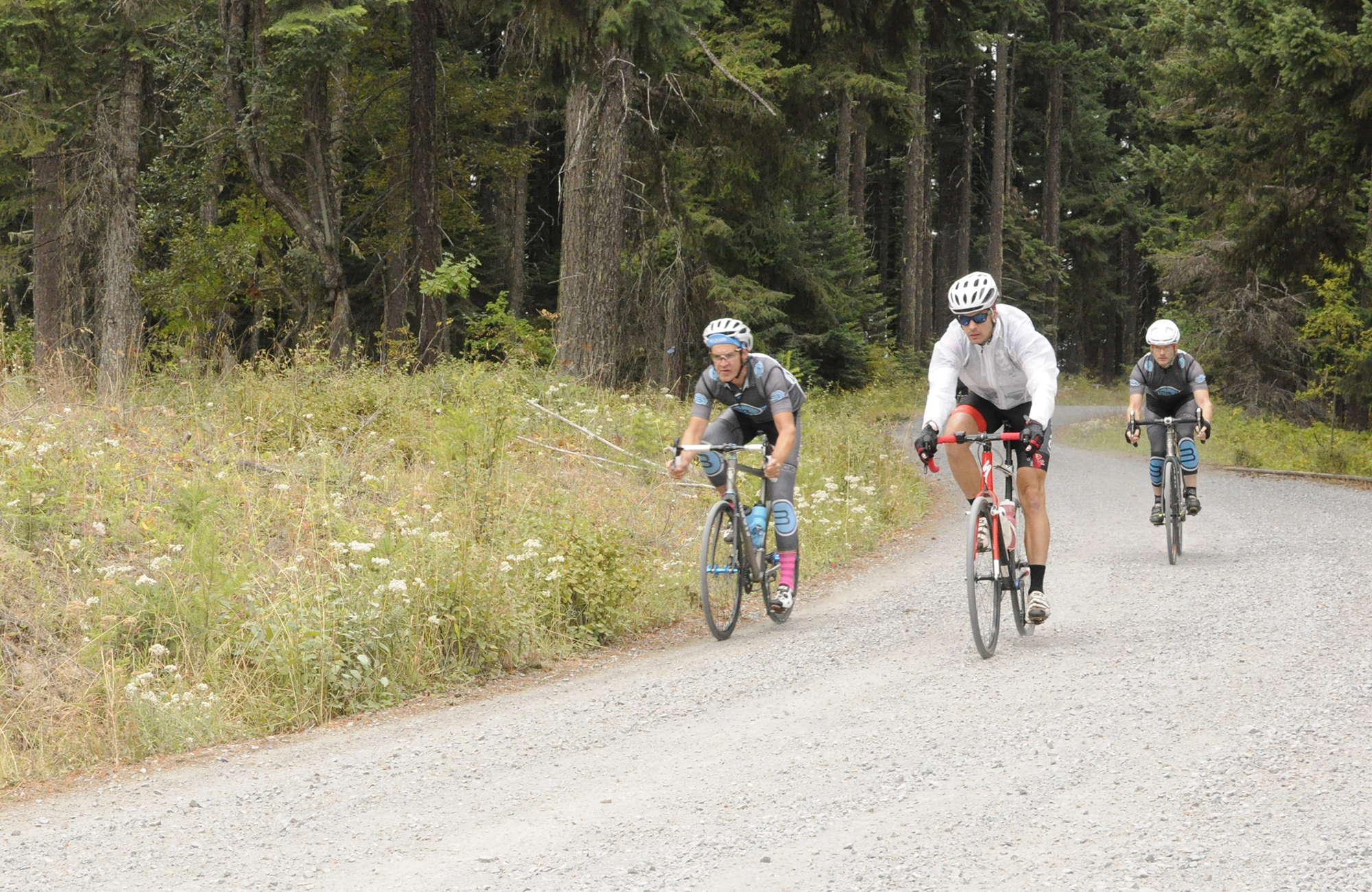 As with most bike rides things don't really become "epic" until you're suffering. Being that we were riding around a damn volcano, suffering was inevitable.
Turning up Bennett Pass the clouds rolled in low. The temperature dropped. It started to rain. A lot.
There's nothing quite like wearing too little clothing while bombing downhill in the rain and wind on the side of a highway as semi-trucks blow past. Not exactly ideal riding conditions.
Still Creek road was even a hole-dodger slick with mud and wet rock. You know, fun for a bit…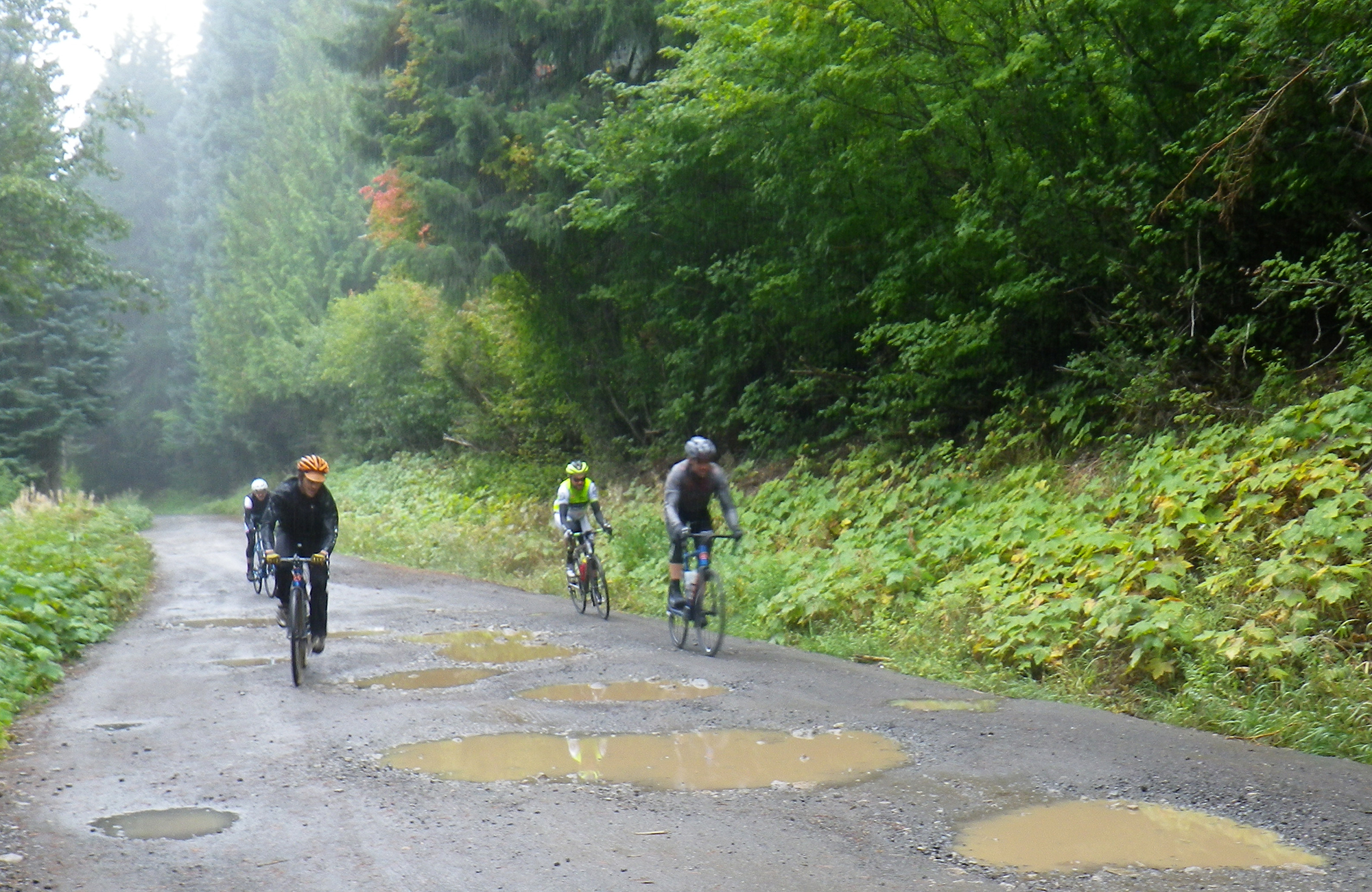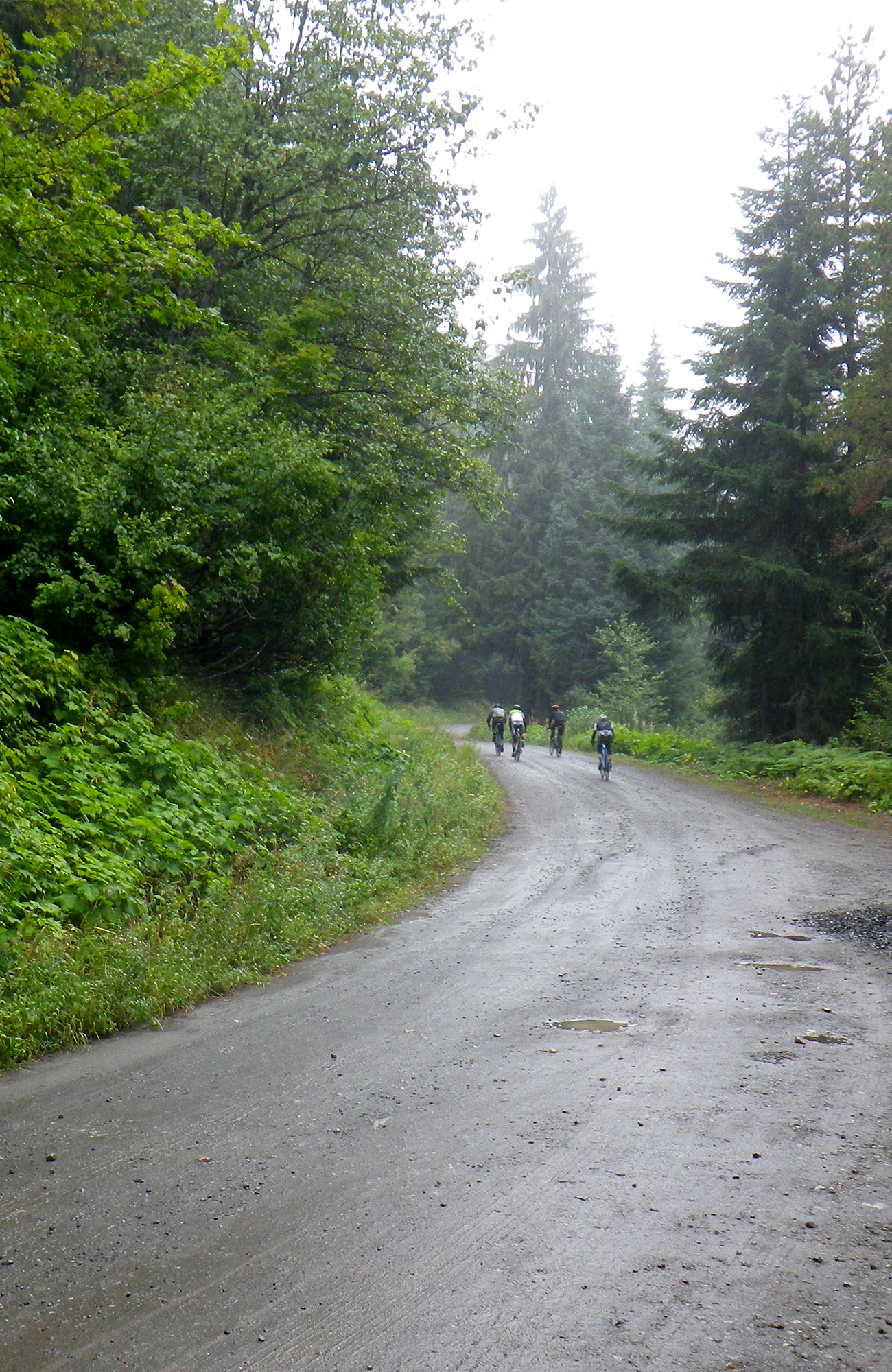 …Until the flats started.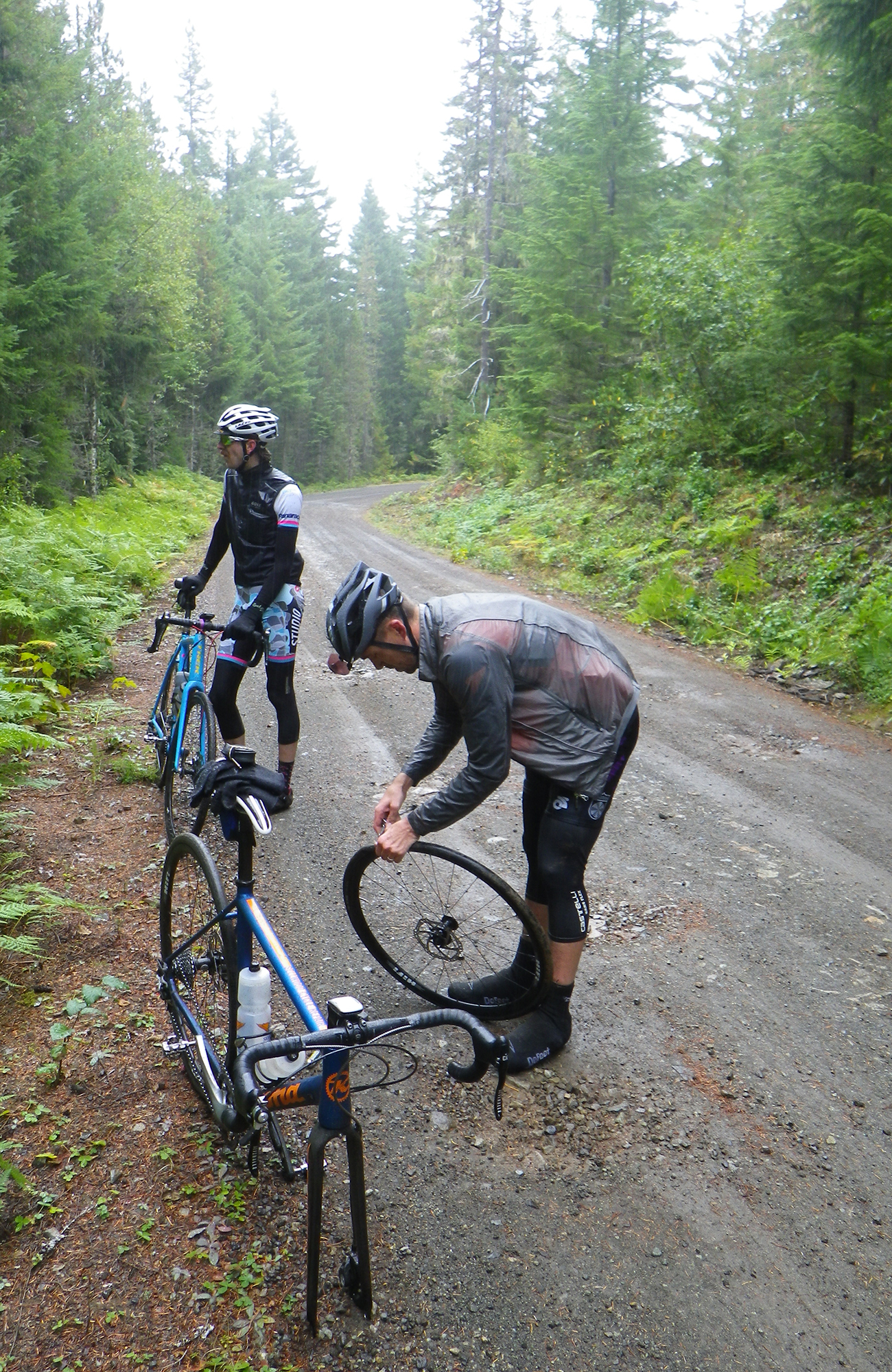 And kept coming… Luckily for our camera-man suffering makes for great photos!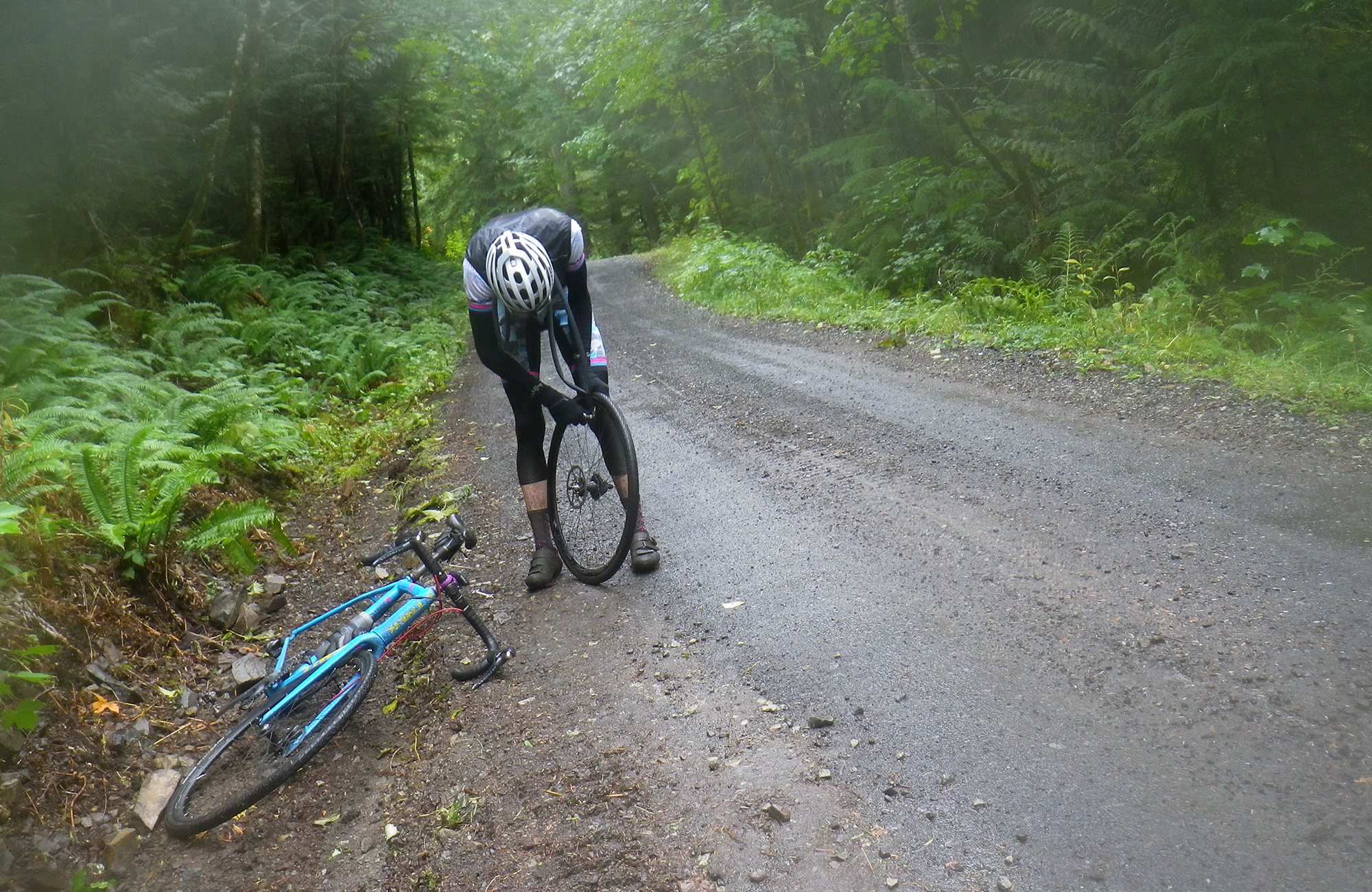 By the time we hit the Zig Zag Cafe many folks were shivering from the cold, and questioning whether completing the second half of the ride was in the cards. The climb up Lolo Pass wouldn't be the worst, but soaking up all the water before a 40 mile descent was a recipe for hypothermia for the under-layered.
The rad folks at the Cafe got a fire raging for us and we huddled close like penguins clutching hot cups of coffee.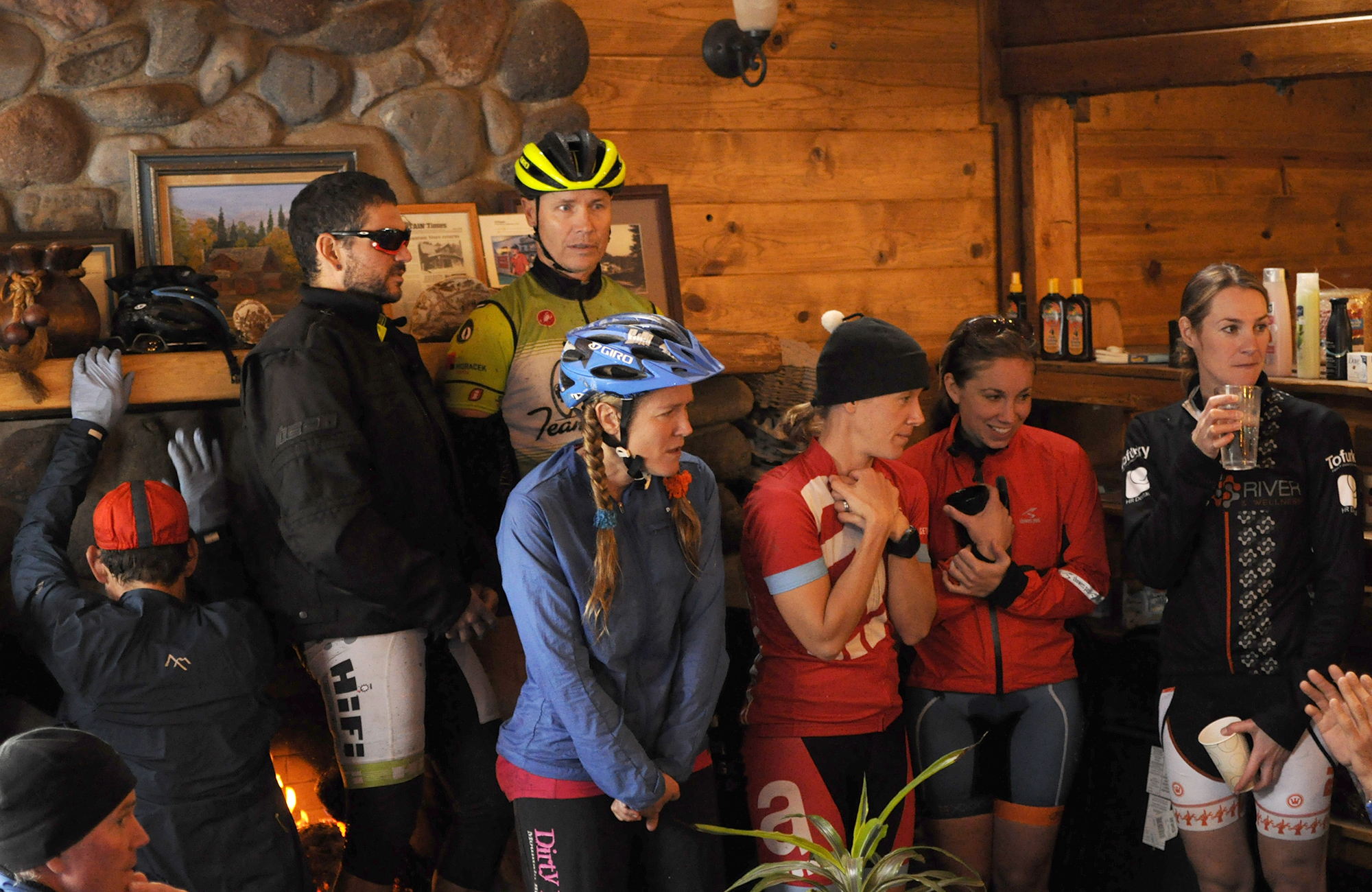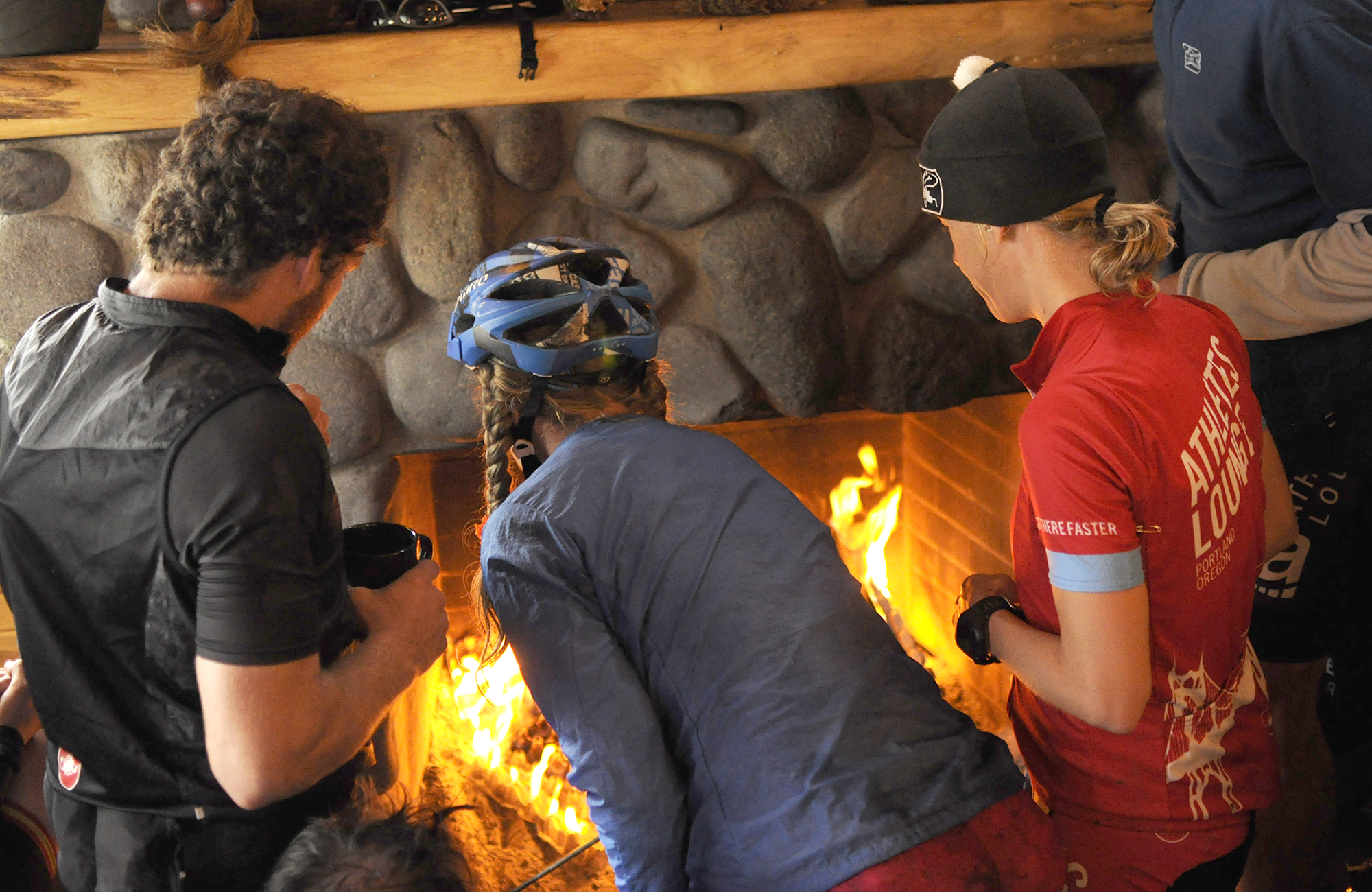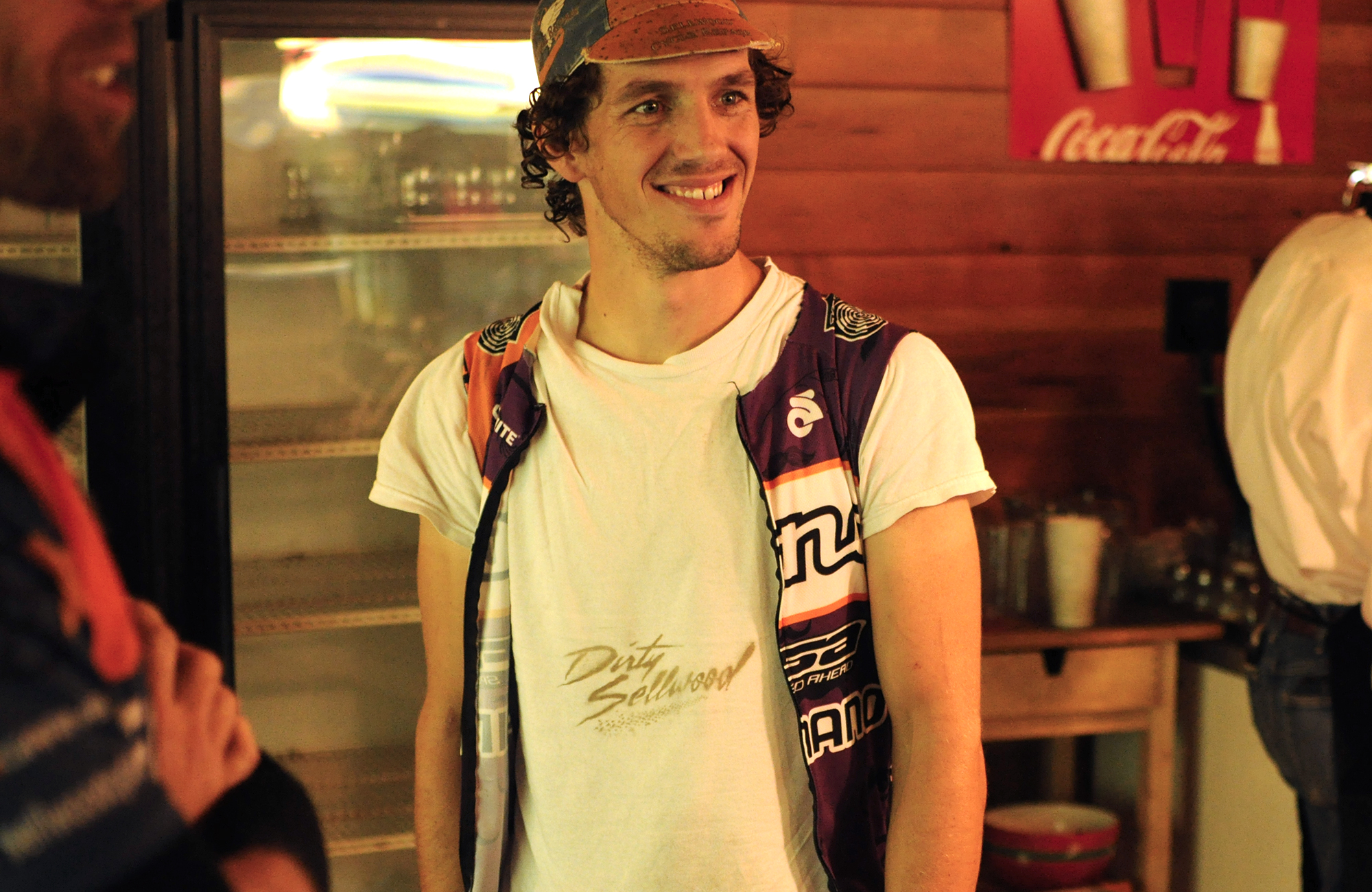 A few folks (four to be exact) were bold enough to complete the ride, but for most of us it was cut short. Hypothermia is cool and all (haha, hypothermia jokes), but not worth the risk. The rest of us were trucked back to Hood River for a feast and consolation margaritas at Kickstand Cafe. Some might call it a failure, but coming out on the other side of suffering with your friends by your side is always a success! Until next year Dirty Sellwood!