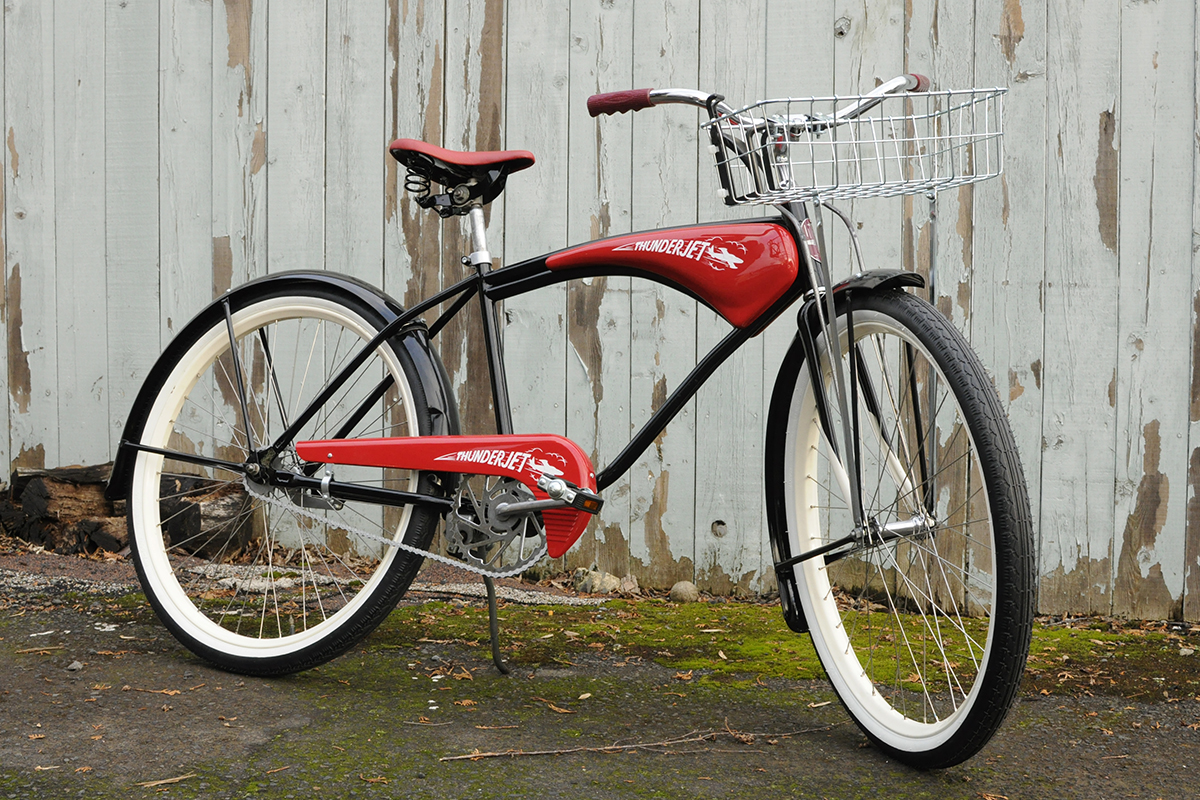 With so much of the bike industry's need for the latest and greatest, fastest and lightest, it's important to slow your roll from time to time. Bikes are fun, after all, so what's the rush? We had an awesome opportunity to help a customer with the restoration of this 1954 Thunderjet cruiser. The results are a paper-boys dream.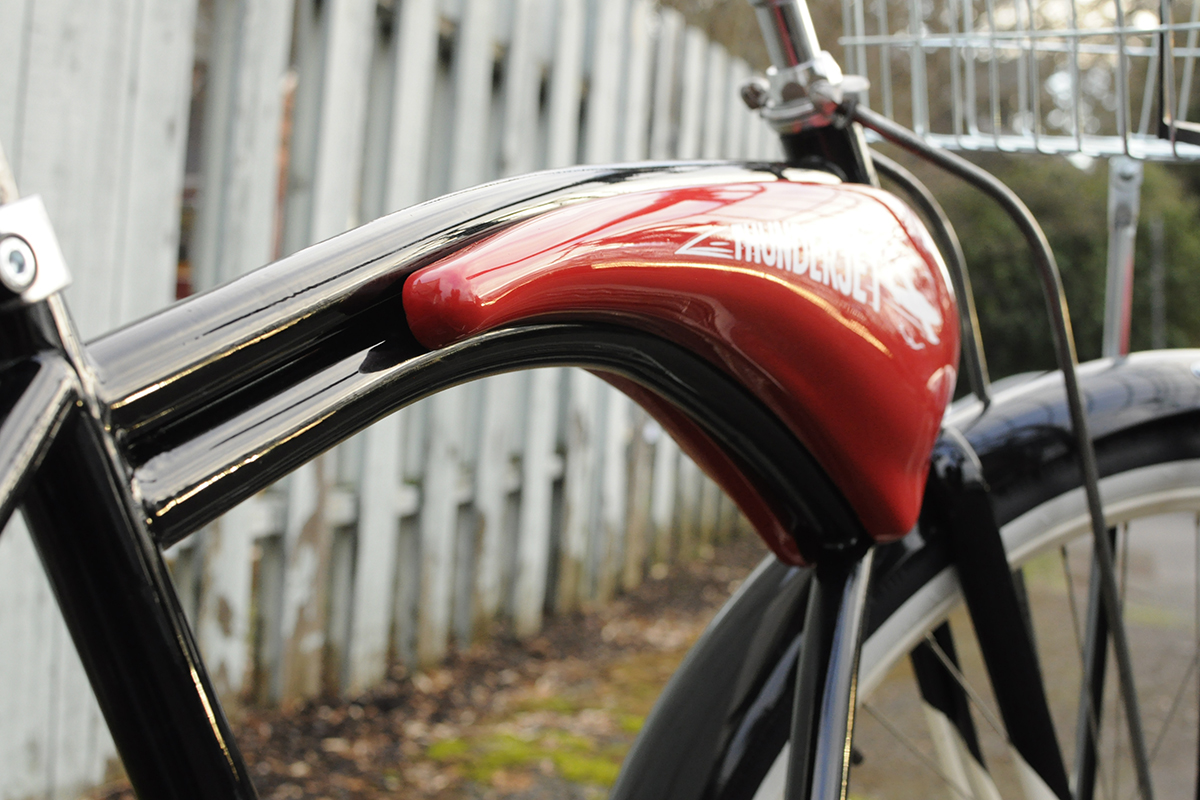 Lucky for us we have Gram: A mechanic with a special love of rare and unique bicycles. The perfect person for this restoration. The frame and tank were repainted, and a new set of decals and headbadge were custom made while we rebuilt the wheels and sourced some missing proprietary parts. The customer went to Langlitz for a special seat re-covering. From there it was a slow and meticulous build of the bike.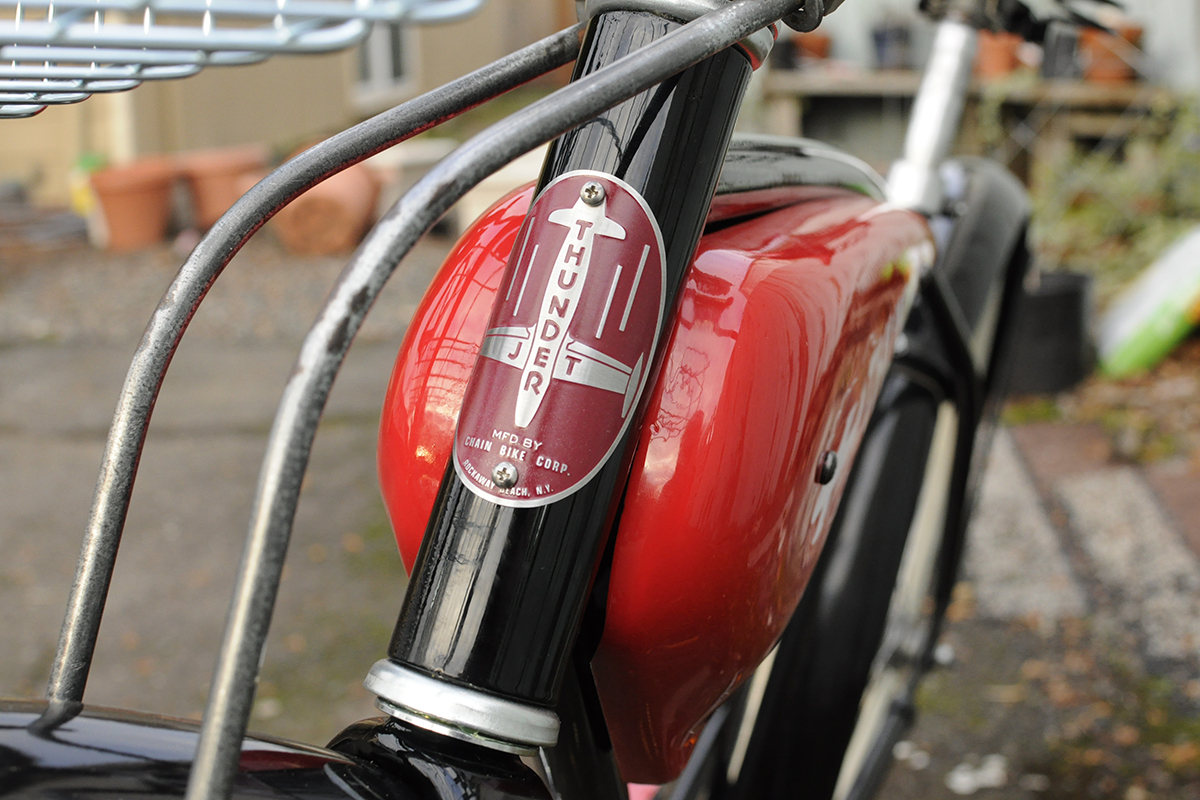 The back story is our customer inherited the bike from his brother who was the original owner way back in 1954, and spent a number of years delivering papers on it as a boy (making the basket an obvious addition).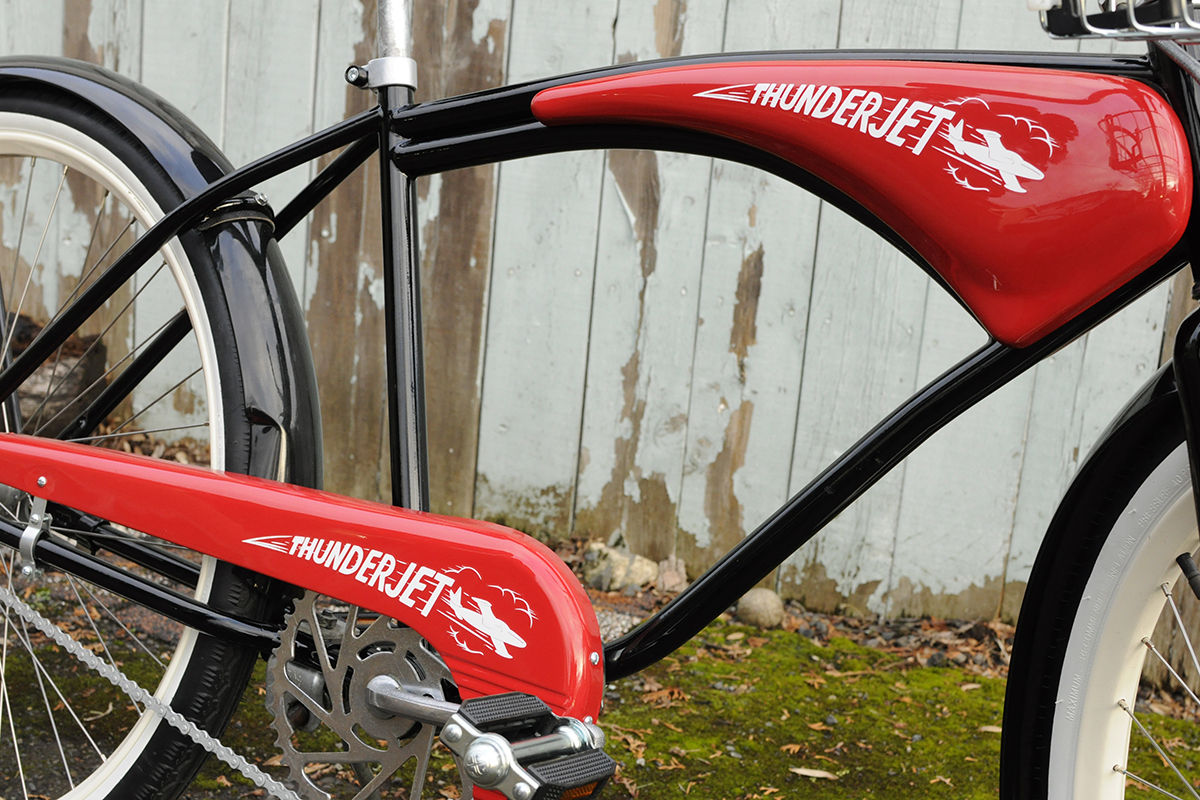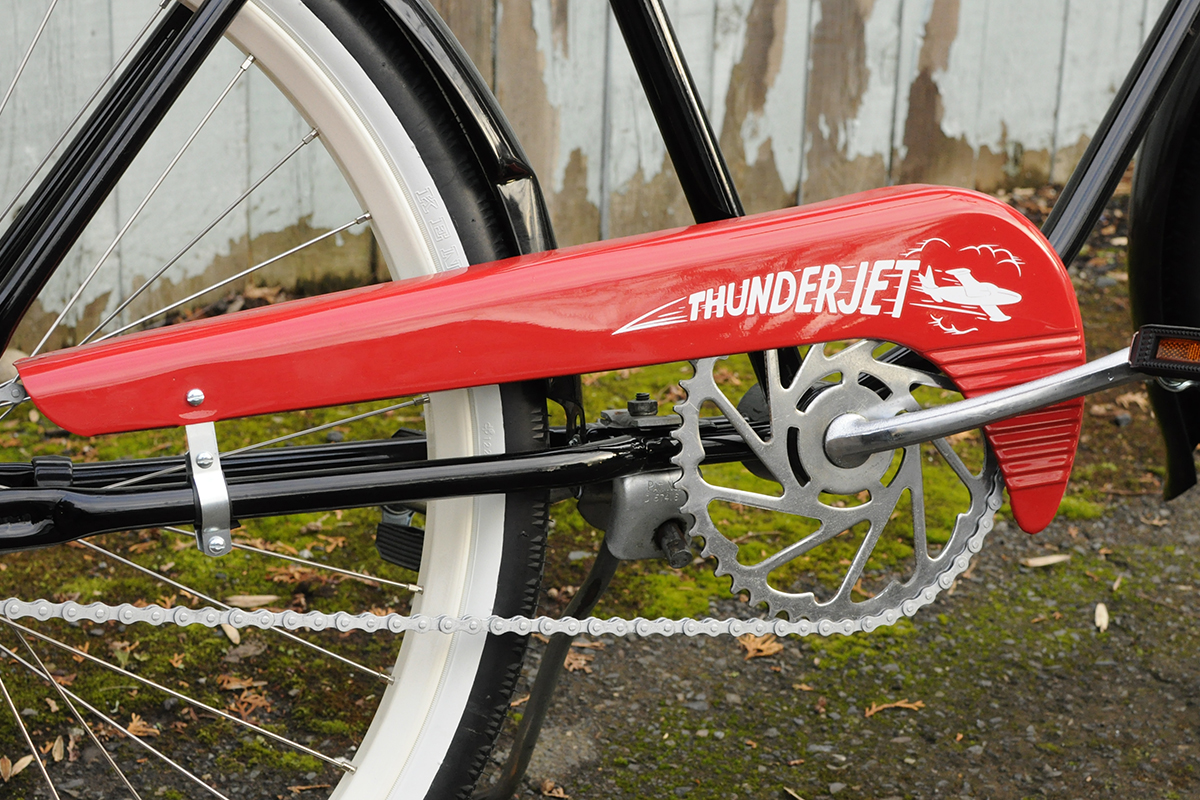 It's rare to see a bike this old look this new, but we're glad to have helped. Keep an eye out for it around Portland. Now that it's rolling again it's bound to get a lot of love on the road.