Ahhh, Thanksgiving Weekend: a great time to get our friends and family together for our signature feast/ride combo comprised of muddy Forrest Park pedaling, and potluck eating. Truly one of the best weekends of the year. Our annual ThanksGivin'It ride was of particular distinction as we donated 100% of the proceeds from registration (OVER $800!) to help raise money for OBRA who sadly had a lot of gear stolen from Alpenrose Velodrome this fall.
This year was also special because our good friends at Chris King Cycling Components donated their space (and house Chef!) to the ride and potluck. This gave us a basecamp right at the gateway to Forest Park, with all the amenities a muddy ride needs: Showers, bike parking,  outdoor hoses, and a top-shelf cafeteria! To top it all off their Chef made a spread of Chili (meaty and veggie options), fried green peppers, and baked bread for all of the riders.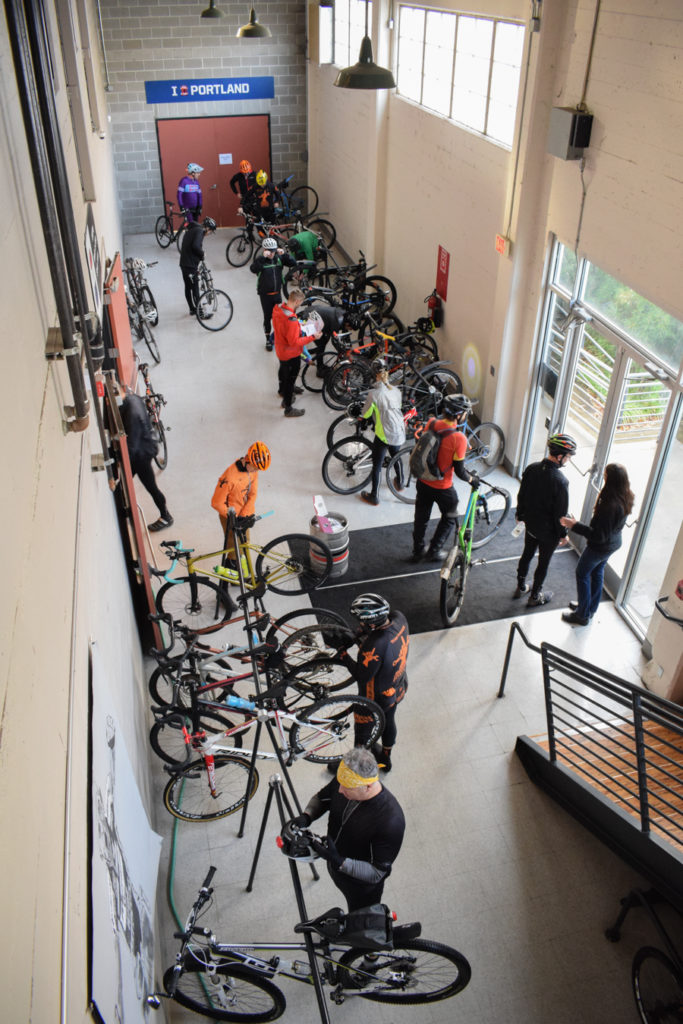 Turnout for the ride was outstanding. Some of our good friends from Dirty Fingers made the trek in from Hood River, along with smiling faces from so many of our favorite Portland teams (Group Trail, Lazy T's, Team S&M, PDX Devo, and Team AF to name just a few). We had hot coffee and Coco Donuts (thanks to Peter Koonce!) for pre-ride prep.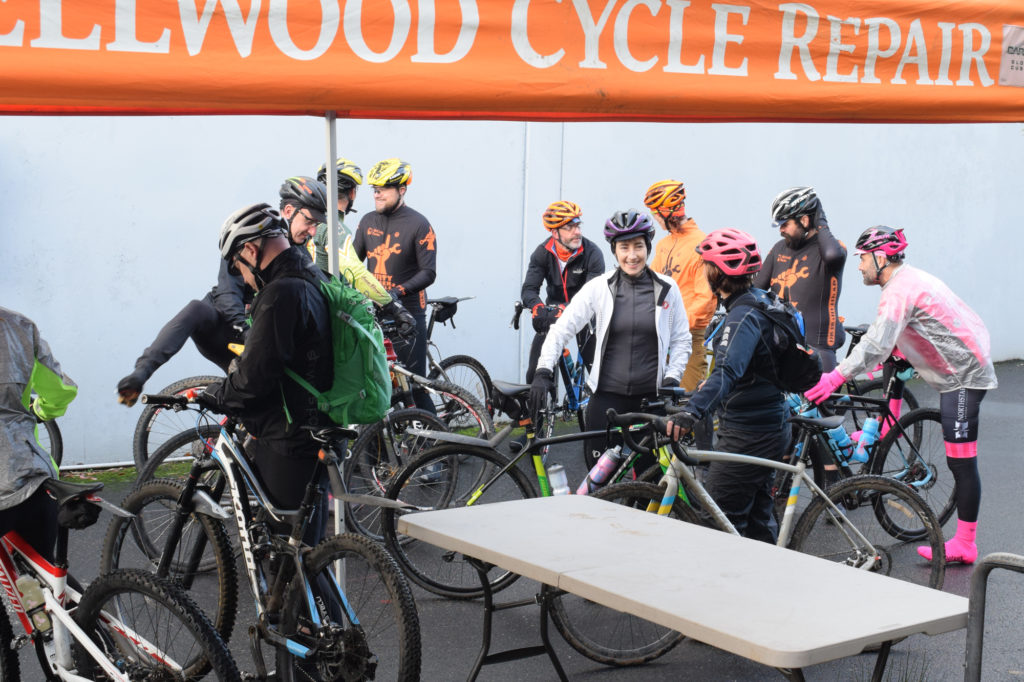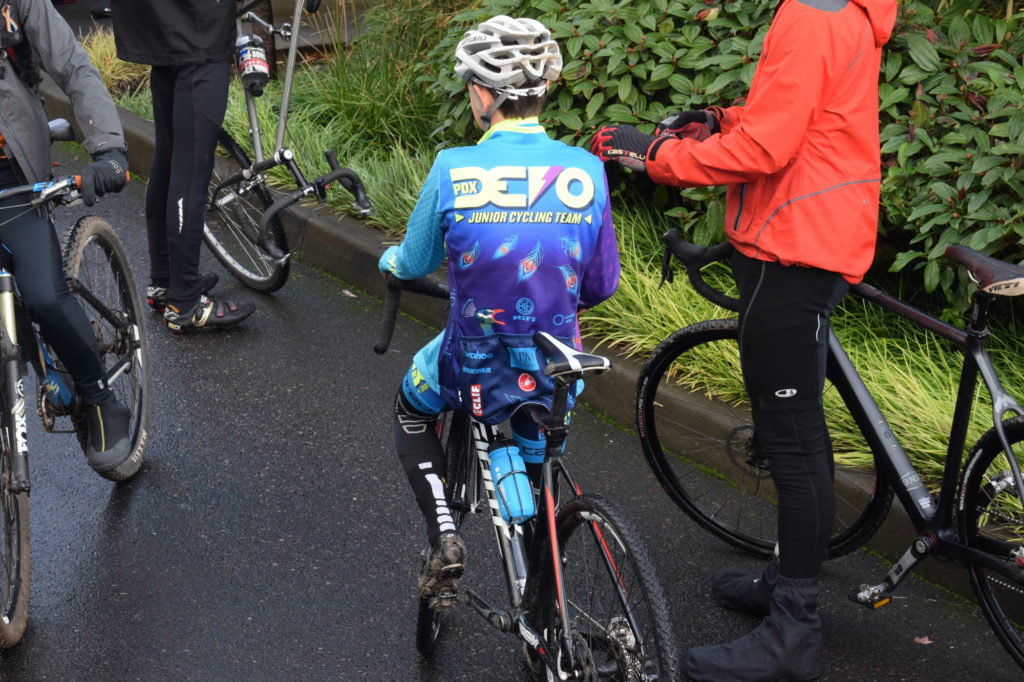 Lots of smiles broke out when the sun popped out from behind the clouds just in time for the start of the ride. Things were looking a little dicey earlier in the morning when there were sheets of rain pouring down, but the weather broke at the perfect time. Just enough rain to make the trails an appropriate level of mushy, but not so much the ride would be a total suffer fest.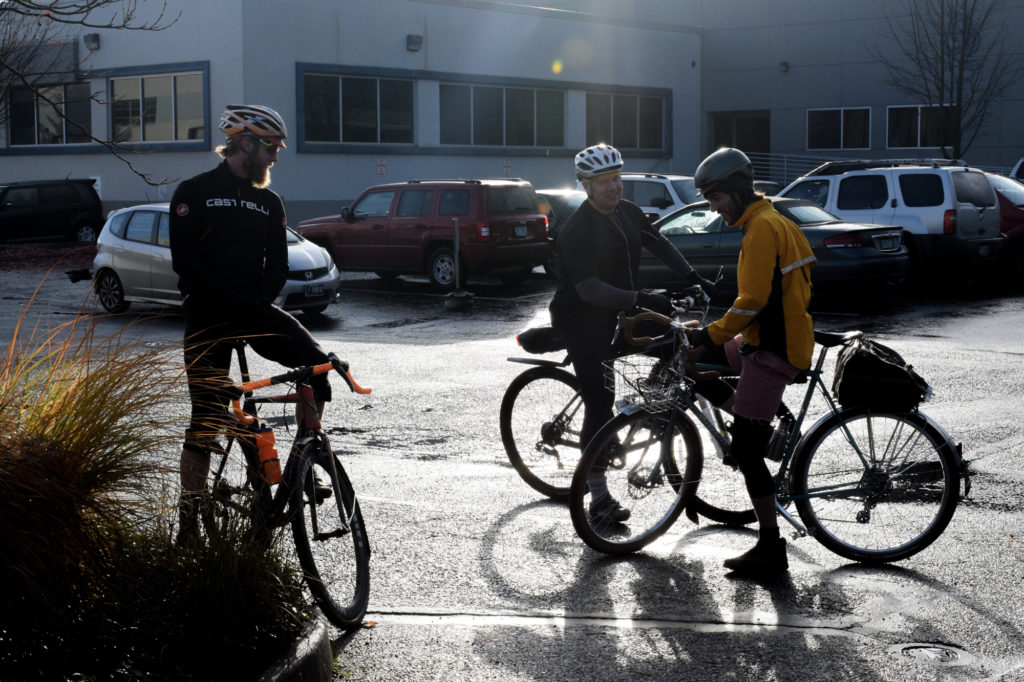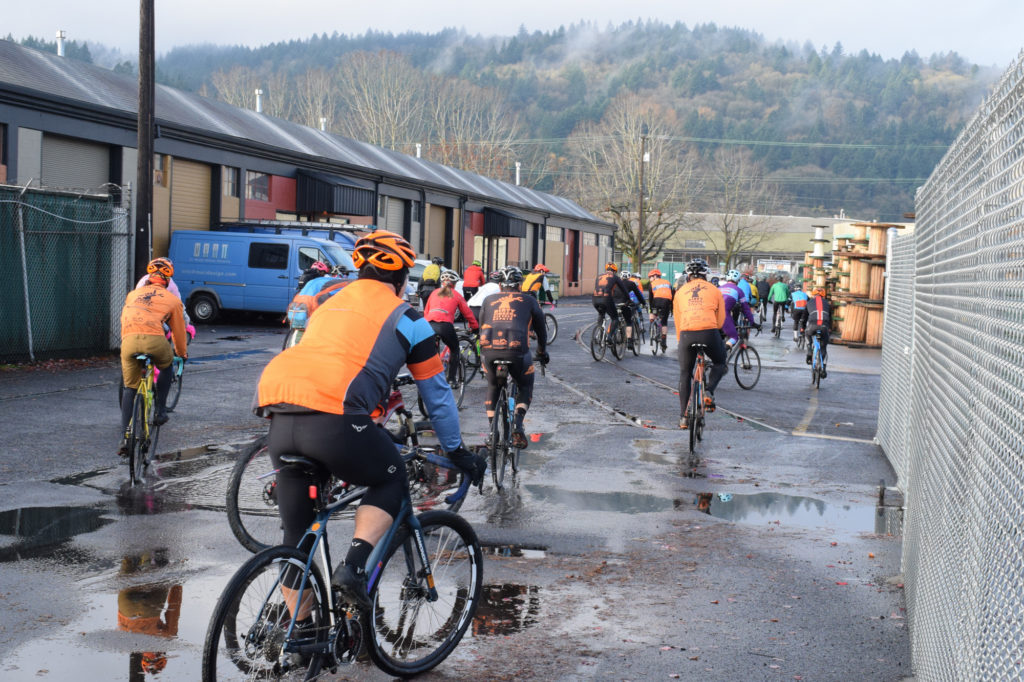 Forest Park has a lot of untapped potential for cycling, but the beauty of the roads with cycling access to is there are a lot of alternate options for getting around and setting your own length of loop. Some of our staff were fully prepared for the tougher sections and came packing enough gummy worm handups to get people up the stiffer climbs. A few folks made a smart move and cut the ride short when the rain returned.
Peter Koonce grabbed a couple of real nice action shots from the heart of Forest Park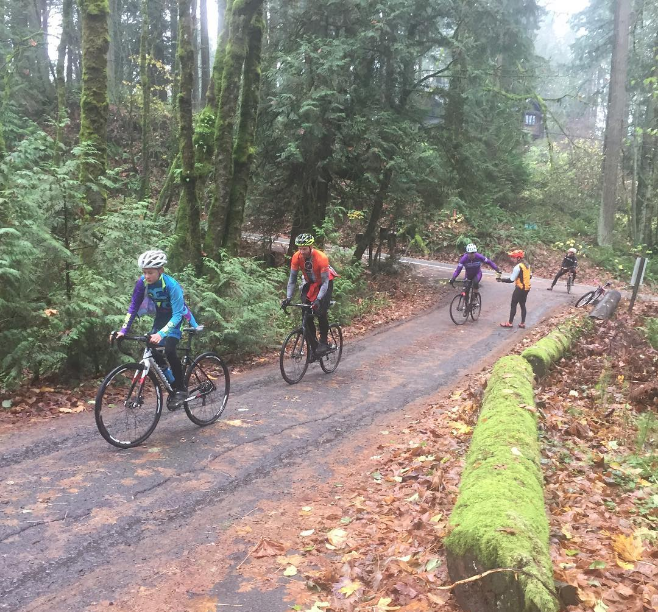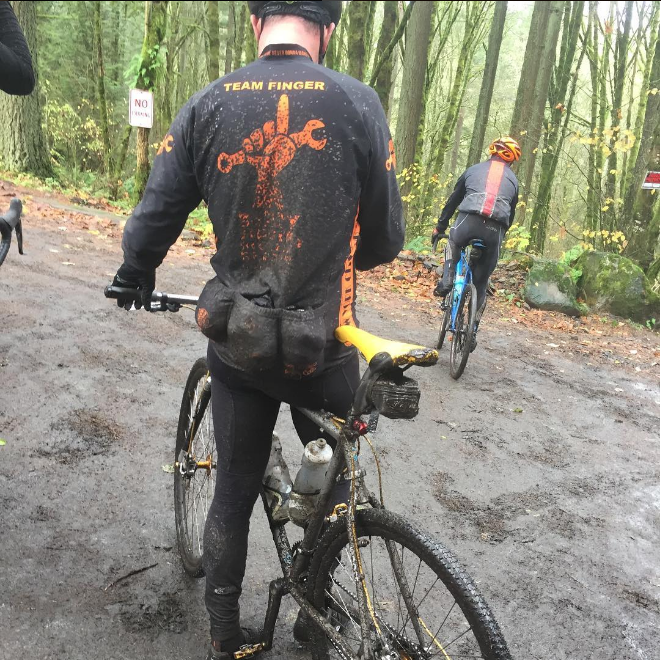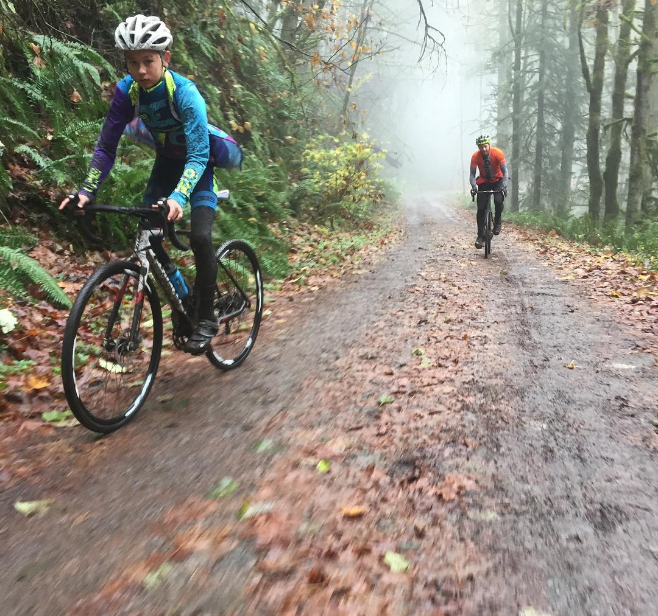 Once back at Chris King HQ after everyone's "Choose your own adventure" ride (there was a set route, but it was also just a guideline) everyone took turns hosing off their bikes (and each other…) outside.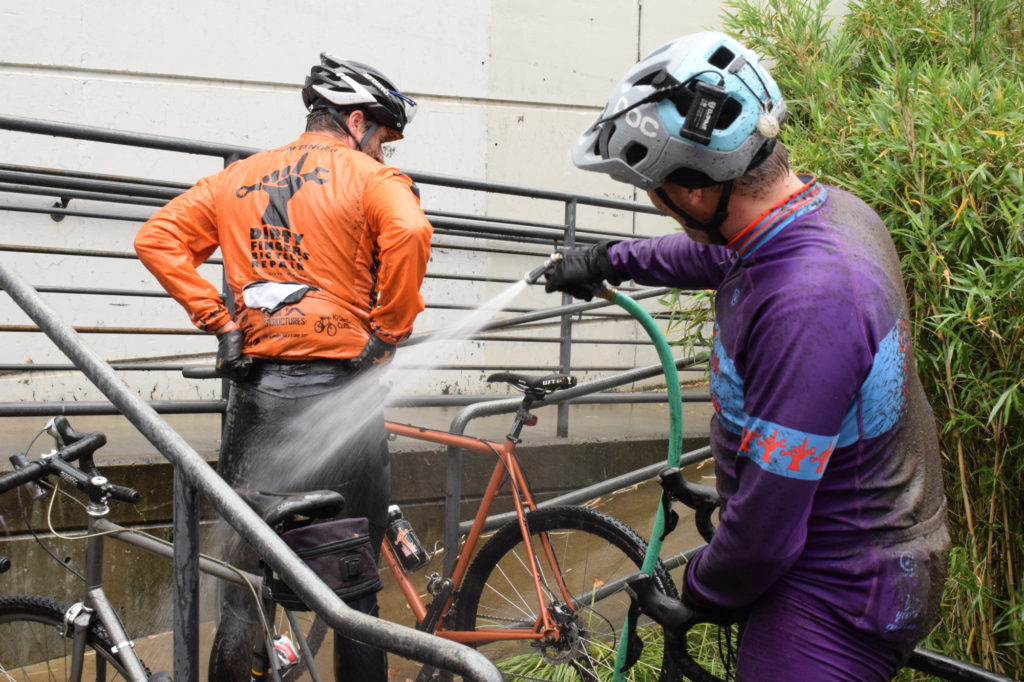 Then we made our way into the warm cafeteria at Chris King to swap stories and indulge in the huge potluck spread. A special thank you to everyone who joined us on the wet sunday to play bikes in the mud, and a huge high-five to all our friends who also brought dishes to share at the potluck.