Contest Deadline has now be extended until
Tuesday, Nov. 15th!
2017 marks TEN glorious years since the creation of the Kona Honky Tonk! To celebrate we've put 2016 Kona Honky Tonk's ON SALE AND we're having a photo contest where we'll be giving away a ton of prizes and a complete 2016 Honky Tonk bike to one lucky winner. Before we get to the details, a little background…
For those who don't already know we have a near and dear relationship with the Kona Bicycle Company. More than just being a Kona dealer, we've been friends for many, many, years. (That's TWO "Many's". That's how many.) This friendship has allowed us to do a number of things over the years that we feel help Kona develop and push their lineup which in turn gives us product offerings that we can really stand behind.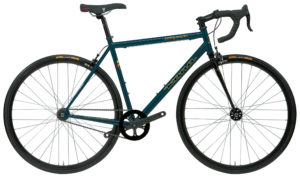 So way back in 2007 we had a Kona Paddy Wagon, Kona's singlespeed road bike offering, in the shop and everyone was taking it for a test-ride. Just a quick pedal made it easy to see that Kona was really onto something with this bike. It was surprisingly spry for a steel-frame road bike. Almost race-bike geometry without sacrificing fender clearance, or a more practical upright riding position. In no time at all the idea started floating around the shop that Kona would really have a hit if this bike had gears. Shop owner Erik Tonkin then took it upon himself to cobble together a geared Paddy Wagon, and shipped it back to Kona with a note. "Hey guys, you should build it like this!" (the abridged version. mostly.)
A legend was born.
Kona has a tradition of naming its bikes after actual people so in 2008 they released the Honky Tonk as a frameset only. A steel geared road frame based on the Paddy Wagon geometry.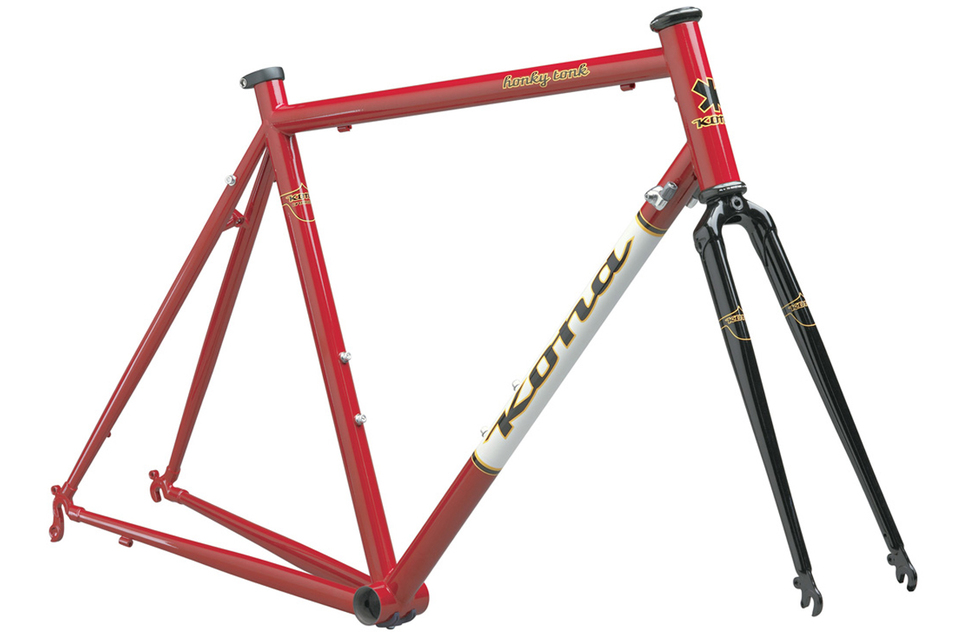 Then in 2009 Kona debuted the Honky Tonk as a complete bike. It was built up with a reasonably affordable parts spec, and included Dura Ace downtube shifters.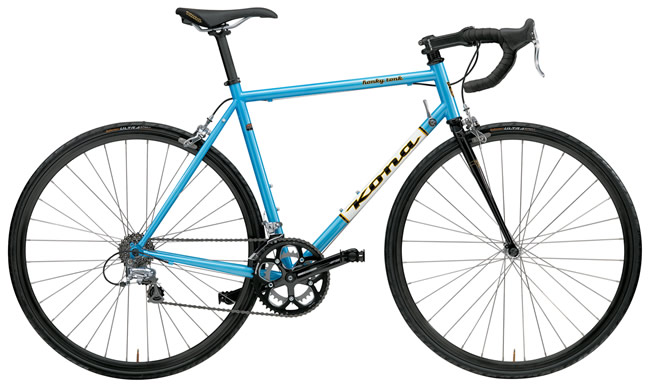 All this has led into years of producing an amazing roadbike platform. A frame so solid we've seen many build iterations of model years dating all the way back to the original 2008 frameset. Kona even briefly released a disc brake version, the "Honky Inc",  in anticipation of the road disc brake trend which helped pave the way for today's Roadhouse models. Some of you might even recall a little blog writeup on two recent Honky Tonk builds put head to head, or that one time we rallied the Oregon Stampede on a Honky Tonk. Clearly this is a bike we are stoked to stand behind.
The Contest!
Where have you gone on your Kona Honky Tonk? For the next two weeks we'll be hosting a social media contest for folks to post photos of the great places a Honky Tonk has been. Here are the rules:
Photos must be of a Honky Tonk bicycle (any model year) ideally somewhere cool/interesting. Be creative, have fun!
Photos must be posted to either Twitter , Instagram , or Facebook and tagged with both @SellwoodCycle and the hashtag #10YearsOfTonk.
They do not have to be recent photos (maybe you took a trip somewhere cool a few years back), but they do need to be posted between now and the contest deadline.
Photos must be posted no later than midnight PST on Midnight, Tuesday, November 15th (deadline has been extended by one week)!
The Grand Prize 2016 Kona Honky Tonk will be limited to sizes on-hand. There is a full size run as of this writing.
We will cover shipping charges up to $75 for the grand prize, and $30 for the runner up prizes. Taxes and Duties not included
Photos will judged on creativity, artistic merit/radness, and originality.
Winning entries will be posted to our shop social media channels the following Saturday, November 12th 19th!
No purchase necessary, post as many different photos as you'd like!
Need a little inspiration? A few years ago we were sent this photo from a customer we sold a frameset to in Russia! Get to it and start posting. We can't wait to see where the Honky Tonk has taken people.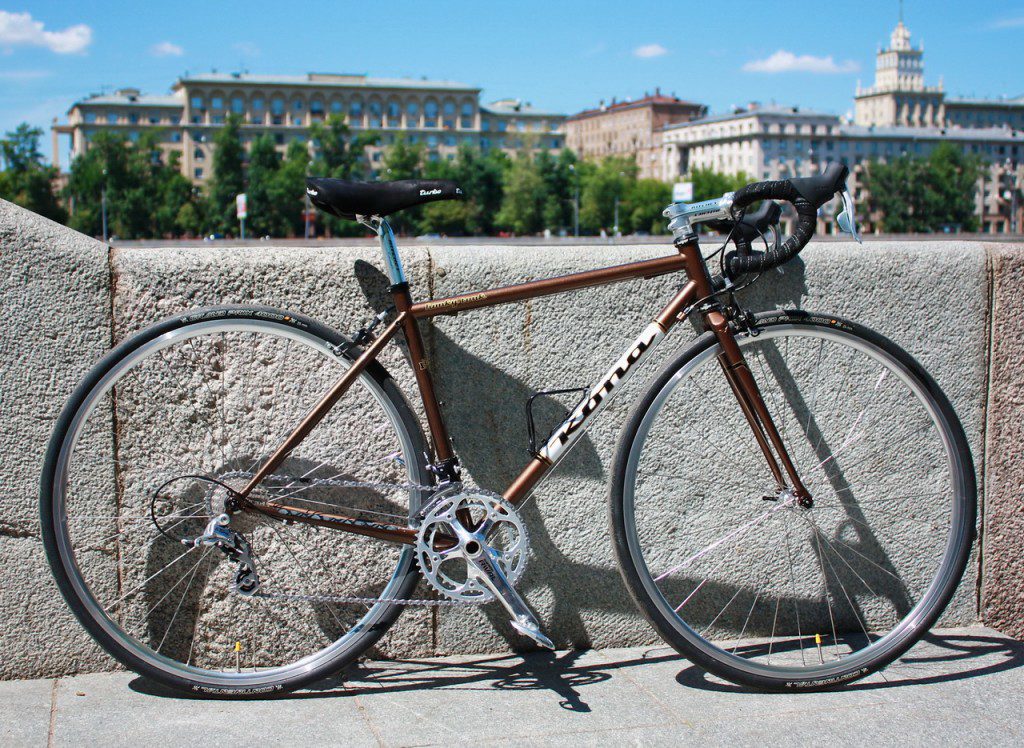 Which model year is your favorite Honky Tonk? Is there one you always wanted? And where has your Honky Tonk taken you? We'd love to hear about it in the comments!